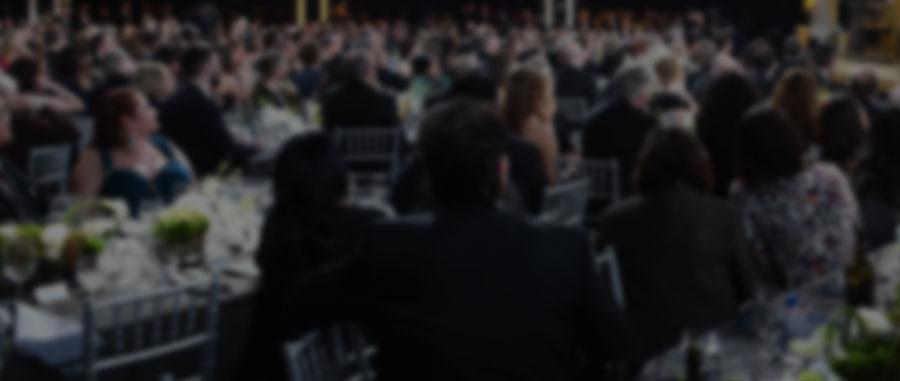 Olivia Munn and Niecy Nash to Announce the
24th Annual Screen Actors Guild Awards® Nominations
Actor® Contenders Will be Revealed on Wednesday, Dec. 13 at 10 a.m. (ET)
The 24th Annual SAG Awards® will be simulcast live on TNT and TBS on Sunday, Jan. 21
LOS ANGELES (Dec. 5, 2017) – Olivia Munn (X-Men: Apocalypse, The Predator) and Niecy Nash (Claws, The Soul Man) will announce the nominees for the 24th Annual Screen Actors Guild Awards® on Wednesday, Dec. 13 at the Pacific Design Center in West Hollywood, Executive Producer Kathy Connell announced today. The nominations announcement will be carried live on TNT, TBS, truTV, sagawards.tntdrama.com, truTV.com and sagawards.org at 10 a.m. (ET) / 7 a.m. (PT). The Actor® Nominations also can be viewed via TNT's Facebook, Twitter @TNTdrama and YouTube channels and TBS's Facebook, Twitter @tbsnetwork and YouTube channels.
SAG-AFTRA President Gabrielle Carteris will introduce Munn and Nash. Before that announcement, this year's stunt ensemble honors nominees will be announced by SAG Awards Committee Chair JoBeth Williams and SAG Awards Committee Member Elizabeth McLaughlin during a live webcast on sagawards.tntdrama.com and sagawards.org at9:50 a.m. (ET) / 6:50 a.m. (PT).
The 24th Annual SAG Awards, hosted by Kristen Bell, will be simulcast live on TNT and TBS on Sunday, Jan. 21, 2018 at 8 p.m. (ET) / 5 p.m. (PT).  TBS and TNT subscribers can also watch the SAG Awards live through the networks' websites and mobile apps. In addition, TNT will present a special encore of the ceremony at 11 p.m. (ET) / 8 p.m. (PT).
Gabrielle Carteris was re-elected SAG-AFTRA president on August 24, 2017. Carteris became president April 9, 2016 after serving two terms as executive vice president. She chairs the National TV/Theatrical Contracts Negotiating Committee and leads the President's Task Force on Education, Outreach and Engagement. Carteris is a vice president of the AFL-CIO and serves on the executive council and represents SAG-AFTRA with the International Federation of Actors (FIA). Having become a global household name as "Andrea Zuckerman" on Beverly Hills, 90210, she has recently appeared in a recurring role on Code Black and in guest-starring roles on shows like Criminal Minds, Longmire, The Middle, and the television movie 12 Christmas Wishes. As a producer, Carteris created Lifestories,a series of specials, and Gabrielle, a talk show which she also hosted.
Olivia Munn is an actor, author and activist currently filming the second season of the History Channel's SIX. She will next be seen on film, as the lead in the action-thriller Hummingbird and starring in Shane Black's The Predator opposite Keegan-Michael Key and Sterling K. Brown.  She will also appear in Buddy Games, Josh Duhamel's directing debut. Among her most recent movies are The LEGO Ninjago Movie, Office Christmas Party and X-Men: Apocalypse. Munn's television credits include Aaron Sorkin's HBO political drama The Newsroom, and Comedy Central's The Daily Show. She also teamed with The CW to develop a 1970s female sportscaster drama series, which will be produced by her CBS Television Studios-based company.
https://twitter.com/oliviamunn
https://www.instagram.com/oliviamunn/
Niecy Nash is a multi-talented Emmy® Award-winning producer and twice-nominated actor for a Primetime Emmy award. She stars in Claws on TNT, which has been renewed for a second season, and this holiday season will be seen in Downsizing, the social satire film written and directed by Alexander Payne and starring Matt Damon. Her multifaceted career includes roles in HBO's Getting On, FOX's Scream Queens, Showtime's Masters of Sex, and TV Land's The Soul Man. She previously was best known for Comedy Central's Reno 911! in addition to numerous guest and recurring television roles. Nash is currently developing various television and film projects through her own production company, Chocolate Chick, Inc.
Official app: smarturl.it/NiecyNash
JoBeth Williams chairs the SAG Awards® Committee and is president of the SAG-AFTRA Foundation Board. Her film debut in Kramer vs. Kramer led to starring roles in films like Poltergeist, The Big Chill, Stir Crazy, Fever Pitch and What the Night Can Do. On television, she starred in event movies such as My Name is Bill W. and Sybil, and series including Hart of Dixie and John Grisham's The Client. Williams has been nominated for three Emmys®, two Golden Globes® and an Oscar®.
Elizabeth McLaughlin joined the SAG Awards Committee in 2017 and also serves on the Board of Directors for SAG-AFTRA's Los Angeles Local. She began accumulating her fan following in 2008 as the lead in The Clique, after which she played dozens of parts on stage and on screens both big and small, including Pretty Little Liars, First Day and Betrayal. McLaughlin most recently starred as Alicia Hopkins in both seasons of Hand of God.