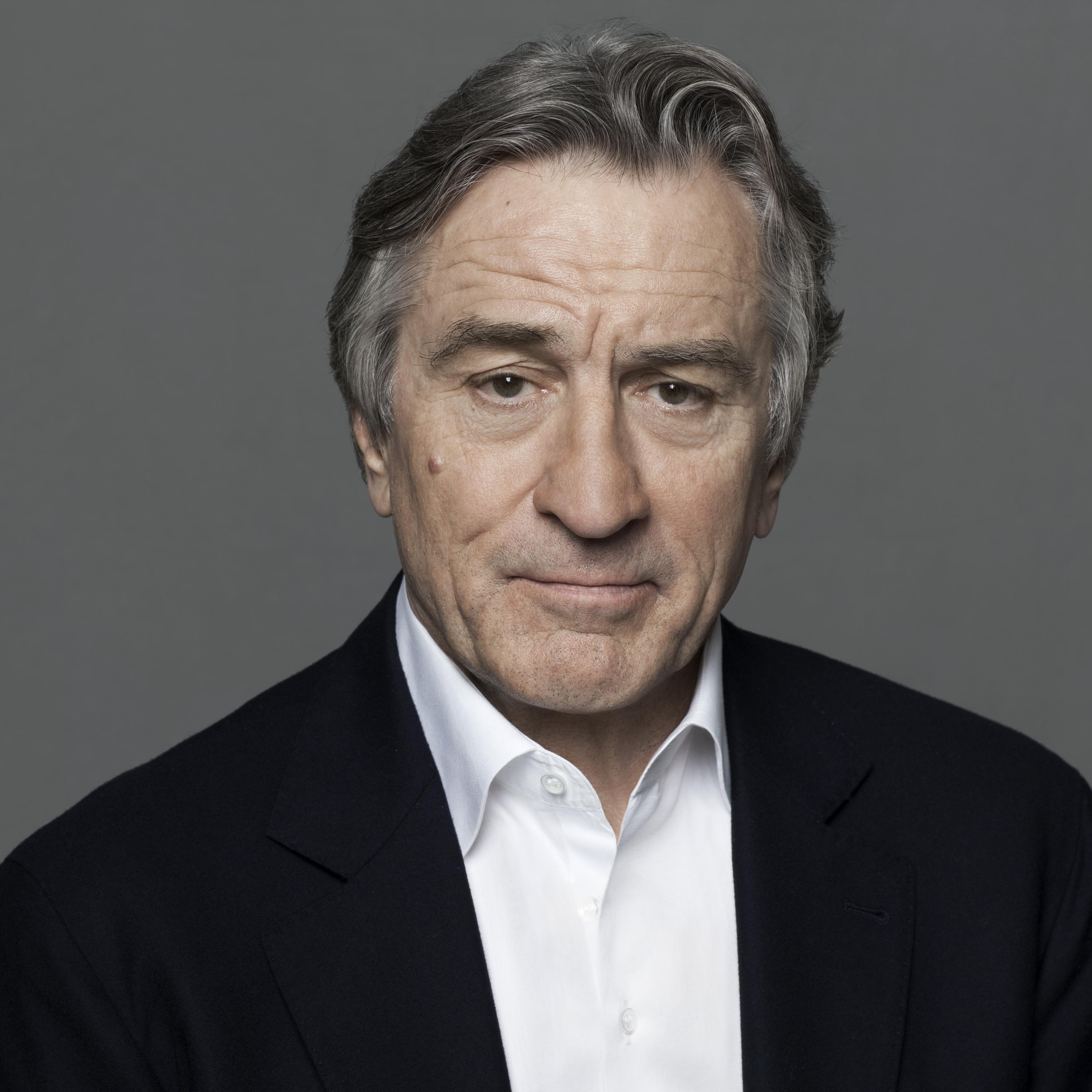 A Lasting Impact Through Film
De Niro is the recipient of a SAG Award® for his work as a member of the cast of American Hustle.  He received Screen Actors Guild Awards cast nominations for his work in Silver Linings Playbook, for which he also earned an individual nomination, and Marvin's Room. De Niro is a seven-time Academy Award nominee, a six-time BAFTA nominee and a nine-time Golden Globe nominee.  De Niro, who made his directorial debut in 1993 with A Bronx Tale, in which he also starred, can currently be seen in Joker.
De Niro's breakthrough role was in the 1973 film Mean Streets, where he began the first of nine collaborations with director Martin Scorsese.  Other films created out of their special partnership include Goodfellas, Cape Fear, Casino and the recently released Netflix film, The Irishman.
De Niro's incredible repertoire of films includes his Academy Award-winning roles in The Godfather II and Raging Bull, as well as Oscar®-nominated turns for his work in The Deer Hunter, Taxi Driver, Awakenings, Cape Fear and Silver Linings Playbook.  De Niro has proven his versatility with his memorable dramatic roles in The Untouchables, Jackie Brown and Backdraft, and several successful comedies in his career, including Meet the Parents, Meet the Fockers, Little Fockers, Analyze This and the dramedy Midnight Run.
Read More
Robert De Niro
×
Accomplishments in Television
De Niro's career has spanned into television where he has received a Screen Actors Guild Award nomination and four EMMY® nominations for his work both on- and off-screen. For his performance as disgraced financier Bernie Madoff in the HBO miniseries The Wizard of Lies, De Niro received a Screen Actors Guild Award nomination for Outstanding Performance by a Male Actor in a Television Movie or Limited Series, as well as EMMY and Golden Globe nominations. He won a Satellite Award for Best Actor – Miniseries or Television Film for his portrayal of Madoff.
He also earned EMMY nominations for his work as an executive producer on The Wizard of Lies and, again this year, as executive producer alongside Oprah Winfrey, Ava DuVernay, Jonathan King, Jane Rosenthal, Jeff Skoll and Berry Welsh, on the Netflix drama When They See Us, based on events surrounding the 1989 Central Park jogger case.
De Niro served as an executive producer for the NBC series About a Boy, starring Minnie Driver.
Philanthropist and Activist
New Yorkers know him as one of the driving forces behind the revitalization of downtown Manhattan into a center for the film industry. In 1989 he and Jane Rosenthal founded the Tribeca Film Center, the first commercial space in Tribeca dedicated to housing film, television, and entertainment companies.
After the attacks of 9/11, De Niro and Rosenthal co-founded the Tribeca Film Festival as a way to breathe new life into their neighborhood and spur economic development through the arts. Now welcoming its 19th year, the festival brings hundreds of thousands of visitors downtown each year and is a prominent cultural event not only for New Yorkers, but for the entire film industry. Robert De Niro and Jane Rosenthal were the 2011 recipients of the Rockefeller Foundation's Jane Jacobs Medal for Lifetime Leadership.
He is also co-founder and co-Chair of the Tribeca Film Institute, which supports the work and stories of underserved filmmakers.
In addition to his entertainment and philanthropic work, De Niro is involved in several capital ventures including part ownership of restaurants Nobu and Tribeca Grill, as well as The Greenwich Hotel in New York City and the Locanda Grill, located inside the hotel.
Previous Life Achievement Recipients