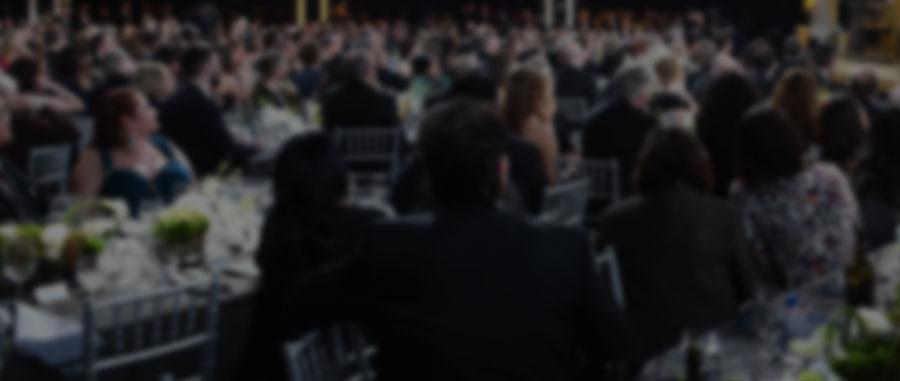 SAG-AFTRA President Gabrielle Carteris and SAG Awards® Committee Chair
JoBeth Williams to Announce This Year's Stunt Ensemble Honorees
Live from the 24th Annual SAG Awards® Red Carpet
---------------------------------------------------------------
Honorees to be revealed on Sunday, Jan. 21 on PEOPLE, EW & TNT's SAG Awards® Red Carpet
Live Pre-Show which begins at 5:30 p.m. (ET) / 2:30 p.m. (PT)
LOS ANGELES (Jan. 9, 2018) — SAG-AFTRA President Gabrielle Carteris and SAG Awards® Committee Chair JoBeth Williams will reveal the honorees for Outstanding Action Performances by Film and Television Stunt Ensembles from the 24th Annual Screen Actors Guild Awards® red carpet, SAG Awards Executive Producer Kathy Connell announced today.
Audiences can watch Carteris and Williams reveal the names during the first half-hour of PEOPLE, EW & TNT's SAG Awards® Red Carpet Live pre-show, which will live-stream on tntdrama.com/sagawards, sagawards.org, People.com, PeopleTV.com, EW.com, InStyle.com and Time.com, beginning at 5:30 p.m. (ET) / 2:30 p.m. (PT).
The Stunt Ensemble honors commend work within the stunt community during 2017 and recognize stunt performers and coordinators. Nominees chosen by their respective SAG Awards film and television nominating committees were announced on Dec. 13, 2017 by Olivia Munn (X-Men: Apocalypse, The Predator) and Niecy Nash (Claws, The Soul Man). Information on voting procedures to choose the recipients was sent to the 121,544 members in good standing of SAG-AFTRA on Dec. 19. Ballots must be received by Integrity Voting Systems, the Awards' official election teller, by noon on Friday, Jan. 19.
The nominees for this year's Outstanding Action Performances by Film and Television Stunt Ensembles are: 

Outstanding Action Performance by a Stunt Ensemble in a Motion Picture
"BABY DRIVER" (TriStar Pictures and MRC)
Keith Adams
Chris Antonucci
Brian Avery
Ben Aycrigg
Jennifer Badger
Dean (Donny) Bailey
Adrienne Ballenger
Ele Bardha
Kenny Bartram
Randy Beckman
Kelly Bellini
Chad L. Bowman
Danny Boyer
Chelsea Bruland
Jwaundace Candece
Jeff Chase
Laurence Chavez
David Conk
Alan D'Antoni
Paul Justin Darnell
Elizabeth Davidovich
Keith Davis
Philip Dido
Gary Dionne
John Dixon
Danny Downey
Kevin Dyer
Mike Endoso
Ian Eyre
Troy Faruk
Robert Fisher
Michael H. (Reece) Fleetwood
Clay Donahue Fontenot
Rob Foster
Jeremy Fry
Dante Ha
Jermaine T Holt
Crystal Hooks
Damita (Jane) Howard
Scott Hunter
Daniel (Duke) Jackson
Cal Johnson
Bobby Jordan
Karin Justman
Kara Kimmer
Paul Lacovara
Joshua Lamboy
Bethany Levy
Jared Losano
Curtis Lyons, Jr.
Daniel R. (Danny Maze) Majzlik
Ronny Mathew
Andrew McDermott
Michael McGuire
Jeff Milburn
Matthew Murray
Robert Nagle
Mark Norby
Chris O'Hara
Christopher Padilla
Christopher Palermo
Gary Peebles
Nathaniel Alapati Perry
Darrin Prescott
Delmar Reyna
Antjuan Rhames
Christopher Cody Robinson
Corrina Roshea
John Ross
Marvin Ross
Rich Rutherford
Elena Sanchez
Todd Schneider
Erik Schultz
Paul E. Short
Dalton Simons
Samuel Situmorang
Jeffrey James Smith
Buddy Sosthand
Eric Stratemeier
Christopher Tardieu
Todd Rogers Terry
Diego Ward
Jim Wilkey
Thom Williams
Tyler William Witte
Marielle Woods
Justin Yu
Alvin Zalamea
 

 
"DUNKIRK" (Warner Bros. Pictures)
Julien Briau
Kevin Derr
Zack Duhame
Mark Fichera
Marie Fink
Gregg Forshaw
Shane Geraghty
Cody Gilbert
Jacob Griffin
Shane M. Habberstad
Reid Harper
Riley Harper
Chuck Hosack
Luke Kearney
Matt Leonard
Daniel Locicero
Rick Miller
James Mitchell-Clyde
Sean Morrissey
Mark Norby Travis Quist
Mark Rayner
Dalton Rondell
Tracey Ruggiero
Steven Sawicki
David M. Schultz
Marc Scizak
Ray Siegle
John Street
Tom Struthers
Bryan Thompson
Sam Trimming
Jeremie Vigot
Peter White
Joshua Yadon
 
"LOGAN" (20th Century Fox)
Stanton Barrett
Kenny Bartram
Matt Berberi
Nicolas Bosc
Solomn Brende
Scheryl Brown
Steven John Brown
Christopher Bryant
Kurt Bryant
Mark Chavarria
Alvin Chon
Tim Connolly
Clay Cullen
Eddie Daveport
Liam Day
Chris Denison
Loren Dennis
Mark Dobson
Clay Donahue Fontenot
Joseph J. Dryden
Dillon Eddo
Nick Epper
Chris Fanguy
Troy Faruk
Jeff Galpin
Paula Gunawan
Lydia Hand
Daniel Hargrave
Regis Harrington
Eugene Hartline
Jim Henry
Christopher Heskey
Jay Hieron
Logan Holladay
Ashley Hudson
Thekla Hutyrova
Gary Hymes
Andy Jones
Antal Kalik
Horace Knight, Jr.
Angelica Kushi
Efka Kvaraciejus
Marissa Labog
Josh Lakatos
Kurt Lott
Jay Lynch
Eric Mainade
Emmanuel Manzanares
Bryan Marsh
Rich Minga
Vanessa Motta
Mike Mukatis
Anthony Nanakornpanom
Carl Nespoli
Dan Norris
Christopher Palermo
Randy Reitenbach
Greg Rementer
Anthony Repinski
Brady Romberg
Shahaub Roudbari
Michael Ryan
Bill Scharpf
Cale Schultz
Kenneth H. Sheard
Brett Sheerin
Gunter Simon
Matthew R. Staley
Aden Stay
Daniel Stevens
Spencer Stone
Curtis Stuart, Jr.
Sunny Sun
Evan Dane Taylor 
Hamid-Reza Thompson
Matt Thompson
Ayhan Tongadur
Steve Upton
Torrey Vogel
Cord Walker
Garrett Warren
Kevin Waterman
Timothy "Storms" Werner
James Wilkey
Jessica Williams
Nico Woulard
Marcus Young
"WAR FOR THE PLANET OF THE APES" (20th Century Fox)
Trevor Addie
Yusuf Ahmed Brett Armstrong
Maja Aro
Shawn Beaton
Jason Bell
Krista Bell
Guy Bews
Marco Bianco
Greg Bray
Dustin Brooks
Neil Caldwell
Clint Carleton
Janene Carleton
Steven Chang
Doug Chapman
Colby Chartrand
Jason Chu
Tommy Clarke
Alastair Collis
Brent Connolly
Chad Cosgrave
Eric Daniel
Ken Do
André Dominguez
Connor Dunn
Cassandra Ebner
Will Erichson
Jonathon Field
Corbin Fox
Mike Garthwaite
Nilo Ghajar
Mitch Glanville
Lars Grant
Kory Grim
Dean Hart
Steven Hassenpflug
Leif Havdale
Rob Hayley
Kai Hirvonen
Trevor Jones
John Kaye
Brad Kelly
Alistair King
Keanu Lam
Dave Lane
Rob Lane
Scott Lang
Paul Lazenby
Jake Loube
Brian Lydiatt
Eli Martyr
Joel McGowan
Kyle Mills
Russel Mitrovich
Gaston Morrison
Skyler Mowatt
Tammy Nera
Scott Nicholson
Todd Nobles
Rochelle Okye
Efosa Otuomagie
Gerald Paetz
Rick Pearce
Fred Perron
Darryl Quon
Travis Rempel
Chad Riley
Spencer Rutherford
Jeff Sanca
Quentin Schneider
Todd Scott
Sam Smith
Rafael Sola
John Stoneham, Jr.
Sylvesta Stuart
Taylor Tai
Monte Thompson
Ty Trand
Albert Valladares
Clay Virtue
Danny Virtue
Marshall Virtue
Brennan Walstrom
Kye Walstrom
Owen Walstrom
Chris Webb
Rhys Williams
Paul Wu
 
"WONDER WOMAN" (Warner Bros. Pictures)
Kevin Abercrombie
Gordon Alexander
Sina Ali
Brad Allen
Guiomar Alonso
David Anders
Chey Anich
Mark Archer
Camilla Argent
Cole Armitage
Georgina Armstrong
Adam Basil
Lloyd Bass
Joanna Bennett
Christopher Bowden
Alex Bracq
Aidan Brindle
Steve Brown
Andrew Burford
Nellie Burroughes
Michael Byrch
Damon Caro 
Elisabeth Carpenter
Richard Cetrone
Neil Chapelhow 
Jimmy Chhiu
Jonathan Cohen
Joel Conlan
Liam Coote
Lucy Cork
Lateef Crowder Dos Santos
Jason Curle
Danielle Da Costa
Nicholas Daines
Wayne Dalglish
Bill Davey
Andrius Davidenas
Tim Davies
Caitlin Dechelle
Josh Dyer 
Kate Eischen
James Embree
Rachael Evelyn
Mickey Facchinello
Bradley Farmer
Pete Ford
Dean Forster
Sarah Franzl
Aaron Gassor
Martin Goeres
Luke Gomes
Nic Goodey
Oliver Gough
Jessie Graff
Ryan Green
Guillermo Grispo
Gary Grundy
Tom Hallahan
James M. Halty
Paul Heasman
Matt Hermiston
Rob Herring
Jeff Hewitt-Davis
Maria Hippolyte
Nick Hobbs
Al Holland
Bobby Holland Hanton
Timo Honsa
Gary Hoptrough
Paul Howell
Rob Hunt
Brendon Huor
Luke Ioannou
Jack Jagodka
Allen Jo
Antal Kalik
Gary Kane
Ian Kay
Matthew Kaye
Robbie Keane
Orissa Kelly
Cristian Knight
David Knight
Wendy Leech
Nicholas Lewis
Sarah Lochlan
Sam Looc
Sonny Louis
Glenn Marks
Tina Maskell
Chelsea Mather
Kim McGarrity
Adrian McGaw
Kye McKee
Cliff McLaughlin
Andy Merchant
Carly Michaels
Donald Mills
Chris Morrison
Theo Morton
Monia Muloa
Rory Mulroe
Elliot Murray
Lucy Jayne Murray
David Newton
Mayling Ng
Brian "Sonny" Nickels
James O'Daly
Lauren Okadigbo
Antonio Ona Sanchez
Natalie Padilla
Abian Padron Ramirez
Sam Parham
Charlie Pawlett
Ian Pead
Justin Pearson
Andy Pilgrim
Rubie Planson
Oleg Podobin
Chris Pollard
Tilly Powell
Juliet Reeve
Tim Rigby
Shane Roberts
Phoebe Robinson-Galvin
Tom Rodgers
Nick Roeten
Seon Rogers
Matthew Rugetti
Fabio Santos
Christiaan Schodel
Nicholas Schodel
Julia Schunevitsch
Luke Scott
Marcus Shakesheff
Matt Sherren
Lee Sheward
Mark Slaughter
Adam Smith
Mark Stanton-Kelly
Samuel Stefan
Anna Stephenson
James Stewart
Shane Steyn
Matthew Stirling
Jonny Stockwell
Dawid Szatarski
John Street
Roy Taylor
Arran Topham
Greg Townley
Luke Tumber
Alicia Vela-Bailey
Miguel Villalba Garcia
Andy Wareham
Calvin Warrington-Heasman
Ryan Watson
Reg Wayment
Maxine Whittaker
Martin Wilde
Belle Williams
Donna Williams
Justin A. Williams
Annabel Wood
Hayley Wright
Sebastian Zaniesienko
Peng Zhang
 
Outstanding Action Performance by a Stunt Ensemble in a Comedy or Drama Series
 
"GAME OF THRONES" (HBO)
Boian Anev
Mark Archer
Luis Miguel Arranz
Ferenc Berecz
Richard Bradshaw
Michael Byrch
Nick Chopping
Jonathan Cohen
Chris Cox
Jake Cox
James Cox
David Cronnelly
Matt Crook
Ricardo Cruz Jr.
Jason Curle
Levan Doran
Daniel Euston
Bradley Farmer
Pete Ford
Vladimir Furdik
Eduardo Gago
Angel Gomez
David Grant
Lawrence Hansen
Richard Hansen
Nicklas Hansson
Rob Hayns
Bobby Holland Hanton
Paul Howell
Radoslav Ignatov
Rowley Irlam
Erol Ismail
Orsányi Iván
Sonny Louis
Leigh Maddern
Jonny McBride
Leona McCarron
Kim McGarrity
Trayan Milenov-Troy
Sian Milne
David Newton
Jason Oettle
Radoslav Parvanov
Ian Pead
Andy Pilgrim
Oleg Podobin
Marc Redmond
Andrej Riabokon
Florian Robin
Doug Robson
Fabio Santos
Stanislav Satko
Paul Shapcott
Mark Slaughter
CC Smiff
James Stewart
Jonny Stockwell
Ryan Stuart
Gáspár Szabó
Lukas Tomsik
Marek Toth
Teodor Tzolov
Raycho Vasilev
Calvin Warrington-Heasman
Annabel Wood
Leo Woodruff
Lewis Young
 
"GLOW" (Netflix)
Helena Barrett
Shauna Duggins
Chavo Guerrero, Jr.
 
"HOMELAND" (Showtime)
Frank Bal
Chris Barnes
Mike Burke
Chris Cenatiempo
Andre Da Silva
Mark Fichera
Steve Mann
Anthony Mecca
Jim Ng
Tracey Ruggiero
Hannah Scott
Brian Smyj
 
"STRANGER THINGS" (Netflix)
Max Calder
Crystal Hooks
Kathryn Howard
Cal Johnson
Jason Kehler
Jo Jo Lambert
Anderson Martin
Lonnie R. Smith, Jr
Benjamin Thomas Aycrigg
Kelly Bellini
John Bernecker
Jason Charles
Stephen Conroy
Elizabeth Davidovich
Keith Davis
Liam Day
Greg Dela Riva
Loren Dennis
Anthony Dirocco
Danny Epper
Dillon Esperon Eddo
Lance Herota
Jason Charles Hill
Damita Howard
Karin Justman
Kara Kimmer
Jordan Malone
Taylor McDonald
Haley Nott
Marque Ohmes
Christopher Cody Robinson
Andy Rusk
Elena Sanchez
Felipe Savahge
Dalton Simons
Monty Simons
Savannah Simons
Caine Sinclair
Dena Sodano
Nikki Marie Tomlinson
Ashley Rae Trisler
Tony Vittorioso
Kevin Waterman
Thom Williams