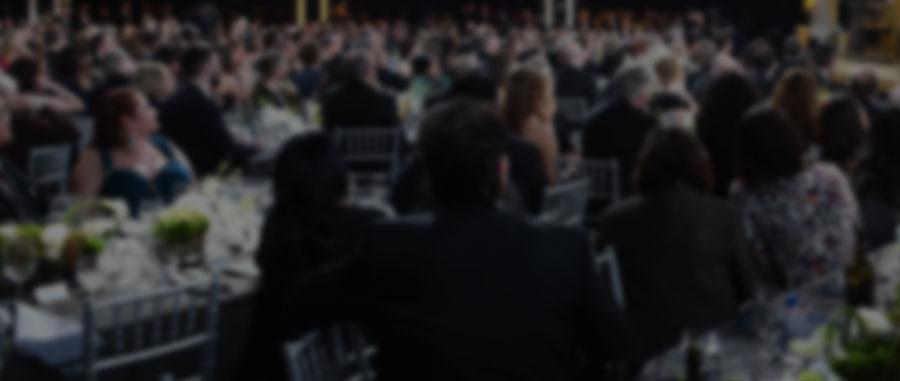 SAG Awards® to be simulcast Sunday, Jan. 29 on TNT and TBS
at 8 p.m. ET / 5 p.m. PT
LOS ANGELES (Jan. 27, 2017) — SAG Award® nominee Glen Powell (Hidden Figures, Everybody Wants Some!!) will join Vitalie Taittinger, Global Spokesperson and Artistic Director for Champagne Taittinger, for a toast that will open the red carpet for the 23rd Annual Screen Actors Guild Awards® on Sunday, Jan. 29. This year marks a new initiative from the French champagne house: Champagne Taittinger, the SAG Awards and the SAG-AFTRA Foundation are partnering to raise additional funds for the Foundation's critical Emergency Assistance.
This year is Champagne Taittinger's 17th anniversary of toasting achievements in film and television at the Screen Actors Guild Awards, where they are offering their Brut La Française to guests at the SAG Awards Ceremony and Post-Awards Gala.
Glen Powell, who portrays John Glenn in Hidden Figures, shares his Actor® nomination with castmates Mahershala Ali, Kevin Costner, Kirsten Dunst, Taraji P. Henson, Aldis Hodge, Janelle Monáe, Jim Parsons and Octavia Spencer. He will next be seen in Sand Castle, a dramatic movie set during the Iraq War, which is Netflix for Spring 2017.
Champagne Taittinger is one of the last remaining family-owned and operated Champagne houses, both owned and actively managed by the family named on the label. The house is also the second largest domaine or vineyard owner in the region, giving them ultimate control of quality from vine to bottle. The house style is Chardonnay dominant, which gives the cuvèes their signature elegance, delicacy and finesse. Champagne Taittinger is widely distributed around the world in 140 countries. To learn more, please visit: http://www.taittinger.com.
About the 23rd Annual Screen Actors Guild Awards®
The 23rd Annual Screen Actors Guild Awards® presented by SAG-AFTRA with Screen Actors Guild Awards, LLC will be produced by Avalon Harbor Entertainment, Inc. and will be simulcast live on TNT and TBS on Sunday, Jan. 29, 2017 at 8 p.m. (ET) / 5 p.m. (PT). TBS and TNT subscribers can also watch the SAG Awards live through the networks' websites and mobile apps. In addition, TNT will present a primetime encore of the ceremony immediately following the live presentation. The telecast is available internationally, including to U.S. military installations through the American Forces Network.
Prior to the televised ceremony, honorees for outstanding television and film stunt ensemble action performances will be announced from the red carpet at during the People, EW & TNT's SAG Awards® Red Carpet Live pre-show which will stream simultaneously on sagawards.tntdrama.com, sagawards.org, the People/Entertainment Weekly Network (People.com/PEN), EW.com, InStyle.com, Essence.com, and Time.com beginning at 5:30 p.m. (ET) / 2:30 p.m. (PT).
One of the awards season's premier events, the SAG Awards® annually celebrates the outstanding motion pictures and television performances from the previous calendar year. Of the top industry honors presented to actors, only the SAG Awards are selected entirely performers' peers in SAG-AFTRA, which this year number 121,546. The SAG Awards was the first televised awards show to acknowledge the work of union members and the first to present awards to motion picture casts and television ensembles. For more information about the SAG Awards®, SAG-AFTRA, TNT and TBS, visit sagawards.org/about.
Connect with the SAG Awards®
Hashtag: #sagawards
Website: sagawards.org
Facebook: facebook.com/sagawardsofficialpage/
Twitter: twitter.com/sagawards/
Google +: google.com/+SAGawards/
Instagram: instagram.com/sagawards/
Tumblr: sagawards.tumblr.com 
Connect with Taittinger Champagne
Hashtag: #taittingertime
Facebook: facebook.com/taittingerUSA/
Twitter: @Taittingerusa
Instagram: @Taittingerusa
Contacts for Champagne Taittinger:
Catherine Cutier, Director of Public Relations at Kobrand Wine & Spirits
ccutier@kobrand.com
(914) 253-7722 
Vanessa Dones, Public Relations Manager
vdones@kobrand.com
(914) 253-7786