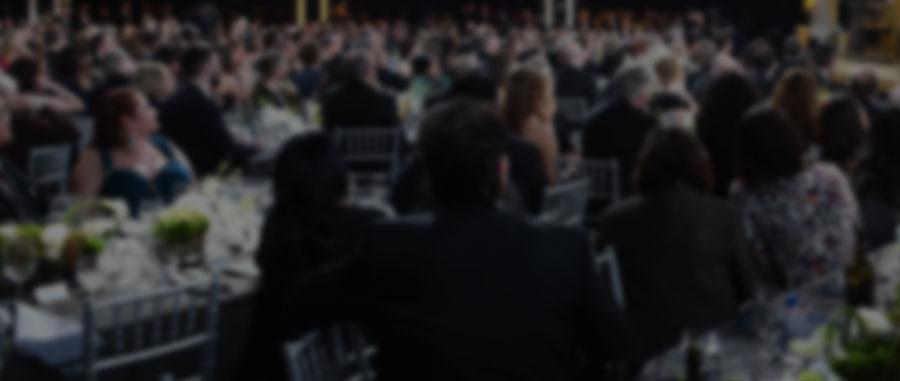 LOS ANGELES (Jan. 21, 2015) – Adrien Brody, Laverne Cox, Bryan Cranston, Benedict Cumberbatch, Eric Dane, Viola Davis, Felicity Jones, Lenny Kravitz, Eddie Redmayne, Tony Revolori and J.K. Simmons will be presenters at the 21st Annual Screen Actors Guild Awards Ò , Executive Producer Kathy Connell announced today.
They join a growing roster of actors who will honor their colleagues at the SAG Awards® Ceremony that already includes Patricia Arquette, Ellar Coltrane, Kevin Costner, Life Achievement Award Presenter Carrie Fisher, Ethan Hawke, SAG-AFTRA President Ken Howard, Rashida Jones, Michael Keaton, Lorelei Linklater, Matthew McConaughey, Matt McGorry, Edward Norton, Julia Roberts and Emma Stone. The 21st Annual Screen Actors Guild Awards® will be simulcast live on TNT and TBS on Sunday, Jan. 25, 2015 at 8 p.m. (ET) / 5 p.m. (PT).
Adrien Brody is honored with two SAG Award nominations this year: for his performance in the miniseries "Houdini" and as a member of the cast of "The Grand Budapest Hotel." Brody has been previously nominated for two other SAG Awards for his leading role in "The Pianist," for which he also received an Academy Award®, and as part of the "Midnight in Paris" ensemble. He'll be seen in the upcoming films "Septembers of Shiraz" and "Manhattan Nocturne."
Laverne Cox is a first-time SAG Award nominee as part of the television cast of the critically acclaimed Netflix series "Orange is the New Black," for which she also received an Emmy nomination. The first trans woman of color to star in a mainstream scripted series, she'll next be seen co-starring with Lily Tomlin in the upcoming feature film "Grandma."
Four-time Actor® recipient Bryan Cranston was honored as part of the motion picture cast of "Argo," twice for his individual performance "Breaking Bad" and once as a member of the "Breaking Bad" ensemble. Cranston received five additional SAG Awards for his individual and ensemble performances in the critically acclaimed AMC series. Cranston is also a multiple Emmy® and Golden Globe® Award winner for "Breaking Bad." Cranston, who will be starring in the upcoming film "Trumbo," won a 2014 Tony® Award for his Broadway debut as President Lyndon Johnson in "All the Way.
Benedict Cumberbatch is atriple SAG Award nominee this year, honored for his lead portrayal of Alan Turing in "The Imitation Game," (for which he was also nominated for Academy and Golden Globe Awards), as a member of the film's cast and for his performance as Sherlock Holmes in the miniseries "Sherlock: His Last Vow" He received two Actor® noimnations last year as part of the motion picture casts of "12 Years a Slave" and "August: Osage County." He'll next appear in the feature "Black Mass" and in a voiceover in the animated film "Magik."
Eric Dane was a 2007 SAG Award recipient and 2008 SAG nominee for Ensemble in a Drama Series for his work as Dr. Mark Sloan on ABC's "Grey's Anatomy." He's currently starring as Capt. Tom Chandler on TNT's "The Last Ship," which was the #1 new cable drama of 2014, and will return for Season 2 this summer.
Viola Davis, currently nominated for a SAG Award for her portrayal of Annalise Keating in the ABC series "How to Get Away With Murder" took home two Actors®in 2012 for her lead and cast performances in the feature film "The Help." She received two previous Actor® nominations for her supporting role and as part of the motion picture cast for "Doubt." She'll be seen in the upcoming film "Lila & Eve."
First-time SAG Award nominee Felicity Jones is recognized twice—for her performance in a leading role and as a member of the motion picture cast in "The Theory of Everything." Among her many additional accolades for her performance in the film are Academy Award and Golden Globe Award nominations. She's currently filming "A Monster Calls" with Sigourney Weaver and Liam Neeson to be followed by a role opposite Tom Hanks in Ron Howard's "Inferno." She'll be next starring opposite James Franco and Jonah Hill in "True Story."
Four-time consecutive Grammy® Award-winning rock musician Lenny Kravitz set the record for most wins in the Male Rock Vocal Performance category. His latest album "Strut" has been named one of the top albums of 2014 by Rolling Stone Magazine. The artist has also appeared in the critically acclaimed films "Precious" and Lee Daniels' "The Butler" as well as the box office hits "The Hunger Games" and "Catching Fire."
Eddie Redmayne is a double SAG Awards nominee for his lead performance as Stephen Hawking and as a member of the cast in "The Theory of Everything." His challenging work as the brilliant physicist also earned him an Oscar® nomination and a Golden Globe Award. He was previously nominated for an Actor® as part of the cast of the film "Les Miserables" and won the Tony Award for Best Featured Actor in a Play for his performance in "Red." He's currently filming "The Danish Girl."
Tony Revolori is honored this year with a SAG Awards cast nomination for his breakthrough role of "Zero, The Lobby Boy" opposite Ralph Fiennes in Wes Anderson's smash hit "The Grand Budapest Hotel." He has since filmed lead roles in several upcoming features: "Umrika" for director Prashant Nair and "Dope" for producers Forrest Whitaker and Pharrell Williams, both of which will premiere in competition at this year's Sundance Film Festival. Most recently, Revolori wrapped filming on Sony's "The Fifith Wave," opposite Chloe Grace Moretz.
J.K. Simmons ' dynamic supporting performance as Terence Fletcher in the film "Whiplash," has earned him a SAG Award nomination, an Academy Award nomination and a Golden Globe Award. A six-time SAG Award nominee as part of the television drama ensemble for "The Closer," Simmons will be seen in the upcoming film "Terminator Genisys" and is currently filming "The Accountant."