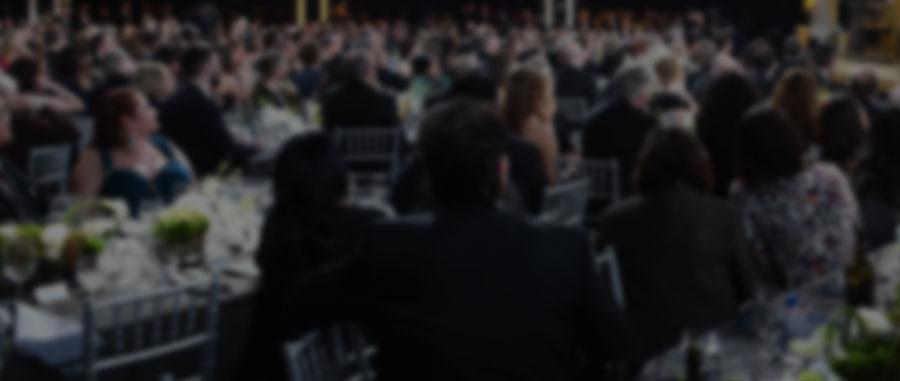 Live Pre-Show Webcast to Include Announcement of Stunt Ensemble Honorees
TNT, TBS and PEOPLE Magazine are once again teaming up for a special live webcast that will put viewers right in the middle of the glitz and glamour of the 18th Annual Screen Actors Guild Awards on Sunday, Jan. 29. The webcast will begin outside the Shrine Exposition Center in Los Angeles with live coverage of the red-carpet arrivals on tnt.tv, tbs.com and People.com, beginning at 6 p.m. (ET)/3 p.m. (PT). In addition, tnt.tv will serve as "SAG Awards Central," offering a wide assortment of interactive functions and SAG Awards-related content designed to complement the on-air telecast with a dynamic digital experience.
The pre-show webcast will set the stage for TNT and TBS's live television simulcast of the SAG Awards, which begins at 8 p.m. (ET)/5 p.m. (PT). PEOPLE deputy managing editor Peter Castro will join TNT correspondent Laurel Ripley for the pre-show festivities. They'll be chatting with this year's Actor® nominees, as well as past recipients and presenters. Also, Kate Dimmock, Fashion Director for PEOPLE Stylewatch will be on hand to report on the hottest red carpet styles and trends.
A major highlight of the pre-show webcast – which will also run live on the CNN SpectracolorHD billboard in New York City's Times Square – is the announcement of the Screen Actors Guild's Honors for Outstanding Action Performances by Film and Television Stunt Ensembles at 6:15 p.m. (ET)/3:15 p.m. (PT). The stunt announcement will be presented by Screen Actors Guild Awards Committee Chair JoBeth Williams and Awards Committee Member Scott Bakula. This year's nominees in the film category are The Adjustment Bureau, Cowboys & Aliens, Harry Potter and the Deathly Hallows: Part 2, Transformers: Dark of the Moon and X-Men: First Class. The television nominees are Dexter, Game of Thrones, Southland, Spartacus and True Blood.
Once 18th Annual Screen Actors Guild Awards begin at 8 pm (ET)/5 p.m. (PT), the webcast experience will continue on tnt.tv and tbs.com. During the ceremony, both sites will feature exclusive interviews with Actor® recipients, behind-the-scenes coverage of the pressroom, memorable moments from the red carpet and more.
Serving as "SAG Awards Central" for the ceremony, tnt.tv will offer extensive SAG Awards-related content and interactive functions. Among the features will be a buzz meter showing which attendees are trending in social media and a seating chart that reveals where the stars will be sitting during the ceremony. Fans will also be able to share photos from the red carpet with their social media friends. And Southland star and SAG Awards social media ambassador Regina King will be tweeting on the TNT website throughout the ceremony, providing fans with behind-the-scenes access to one of the industry's premier events. The social chatter that takes place on "SAG Awards Central" will be incorporated into the linear network via promos and graphics featuring fan tweets about the show.
The 18th Annual Screen Actors Guild Awards are being produced by Jeff Margolis Productions in association with Screen Actors Guild Awards®, LLC. For more information, visit http://sagawards.org/about, "like" SAG Awards at http://facebook.com/sagawardsofficialpage and follow SAG Awards at http://twitter.com/sagawards.
CONTACTS:
Eileen Quast, TBS/TNT, 818/729-7353, eileen.quast@turner.com
Claudia DiRomualdo, PEOPLE, 212/522-3502, claudia_diromualdo@peoplemag.com
Rosalind Jarrett, SAG Awards, 310/235-1030, publicity@sagawards.org