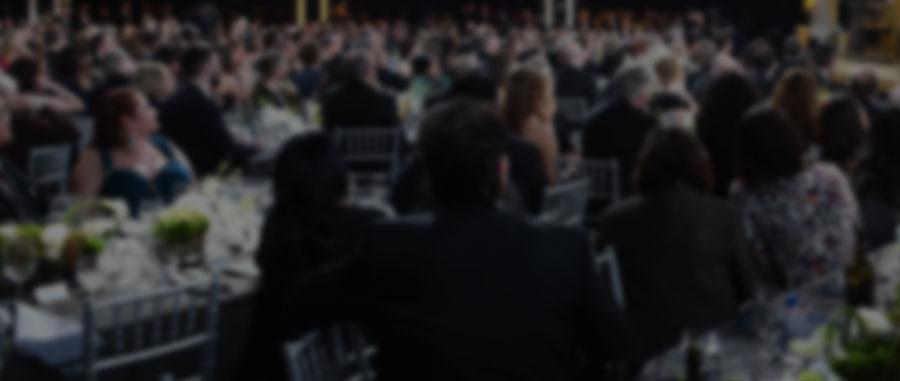 Los Angeles, California - Screen Actors Guild presented its coveted Actor® statuette for the outstanding motion picture and primetime television performances of 2004 at the 11th Annual Screen Actors Guild Awards® in ceremonies attended by film and television's leading actors, held Saturday, February 5, 2005 at the Los Angeles Shrine Exposition Center. The 11h Annual Screen Actors Guild Awards® was telecast on Turner Network Television (TNT) at 8 p.m., ET/PT, 7 p.m. Central and 6 p.m. Mountain.
The honorees were selected by the active Guild membership nationwide.
James Garner was presented with Screen Actors Guild's highest honor, the 41st Annual Life Achievement Award by Mel Gibson and Julie Andrews, following a filmed personal memoir.
Honored with individual awards were Cate Blanchett, Jamie Fox, Morgan Freeman and Hilary Swank for performances in motion pictures and Glenn Close, Jennifer Garner, Teri Hatcher, Jerry Orbach, Geoffrey Rush and Tony Shalhoub for performances in television. Screen Actors Guild originated awards for the outstanding performances by a motion picture cast and by television drama and comedy ensembles. The Actor® for a motion picture cast performance went this year to "Sideways" and the Actors® for television drama and comedy ensemble performances went this year to "CSI: Crime Scene Investigation" and "Desperate Housewives".
Dennis Franz introduced "What Actors Do," a cinematic tribute to the diverse work of Screen Actors Guild's membership.
PEOPLE magazine and the Entertainment Industry Foundation (EIF) hosted the Screen Actors Guild Post-Awards Gala for the ninth consecutive year. This exclusive event honors the philanthropic causes and good works of the members of the Screen Actors Guild. The gala, benefiting the Screen Actors Guild Foundation, immediately followed the SAG Awards on the backlot of the Shrine Exposition Center.
The Screen Actors Guild Awards® is a presentation of Jeff Margolis Productions in association with Screen Actors Guild. Jeff Margolis is the executive producer and Kathy Connell is the producer. Yale Summers, Karla Tamburrelli, Daryl Anderson, Shelley Fabares and Paul Napier are producers for SAG. Gloria Fujita O'Brien and Mick McCullough are supervising producers. Alan Carter is the director and Stephen Pouliot is the writer. Benn Fleishman is executive in charge of production.
The complete list of recipients of the 11th Annual Screen Actors Guild Awards® follows.
11TH ANNUAL SCREEN ACTORS GUILD AWARDS® ACTOR® RECIPIENTS
THEATRICAL MOTION PICTURES
Outstanding Performance by a Male Actor in a Leading Role
Jamie Foxx / RAY - Ray Charles (Universal Pictures)
Outstanding Performance by a Female Actor in a Leading Role
Hilary Swank / MILLION DOLLAR BABY - Maggie (Warner Bros.)
Outstanding Performance by a Male Actor in a Supporting Role
Morgan Freeman / MILLION DOLLAR BABY - Scrap (Warner Bros.)
Outstanding Performance by a Female Actor in a Supporting Role
Cate Blanchett / THE AVIATOR - Katharine Hepburn (Miramax Films)
Outstanding Performance by a Cast in a Motion Picture
SIDEWAYS (Fox Searchlight Pictures)
Thomas Haden Church - Jack
Paul Giamatti - Miles
Virginia Madsen - Maya
Sandra Oh - Stephanie
PRIMETIME TELEVISION
Outstanding Performance by a Male Actor in a Television Movie or Miniseries
Geoffrey Rush / THE LIFE AND DEATH OF PETER SELLERS - Peter Sellers (HBO)
Outstanding Performance by a Female Actor in a Television Movie or Miniseries
Glenn Close / THE LION IN WINTER - Eleanor Of Aquitaine (Showtime)
Outstanding Performance by a Male Actor in a Drama Series
Jerry Orbach / LAW & ORDER - Detective Lennie Briscoe (NBC)
Outstanding Performance by a Female Actor in a Drama Series
Jennifer Garner / ALIAS - Sydney Bristow (ABC)
Outstanding Performance by a Male Actor in a Comedy Series
Tony Shalhoub / MONK - Adrian Monk (USA)
Outstanding Performance by a Female Actor in a Comedy Series
Teri Hatcher / DESPERATE HOUSEWIVES - Susan Mayer (ABC)
Outstanding Performance by an Ensemble in a Drama Series
CSI: CRIME SCENE INVESTIGATION (CBS)
Gary Dourdan - Warrick Brown
George Eads - Nick Stokes
Jorja Fox - Sara Sidle
Paul Guilfoyle - Jim Brass
Robert David Hall - Dr. Robbins
Marg Helgenberger - Catherine Willows
William Petersen - Gil Grissom
Eric Szmanda - Greg Sanders
Outstanding Performance by an Ensemble in a Comedy Series
DESPERATE HOUSEWIVES (ABC)
Andrea Bowen - Julie Mayer
Ricardo Antonio Chavira - Carlos Solis
Marcia Cross - Bree Van De Kamp
Steven Culp - Rex Van De Kamp
James Denton - Mike Delfino
Teri Hatcher - Susan Mayer
Felicity Huffman - Lynette Scavo
Cody Kasch - Zach Young
Eva Longoria - Gabrielle Solis
Jesse Metcalfe - John the Gardener
Mark Moses - Paul Young
Nicollette Sheridan - Edie Britt
Brenda Strong - Mary Alice Young
Screen Actors Guild Awards 41st Annual Life Achievement Award
James Garner