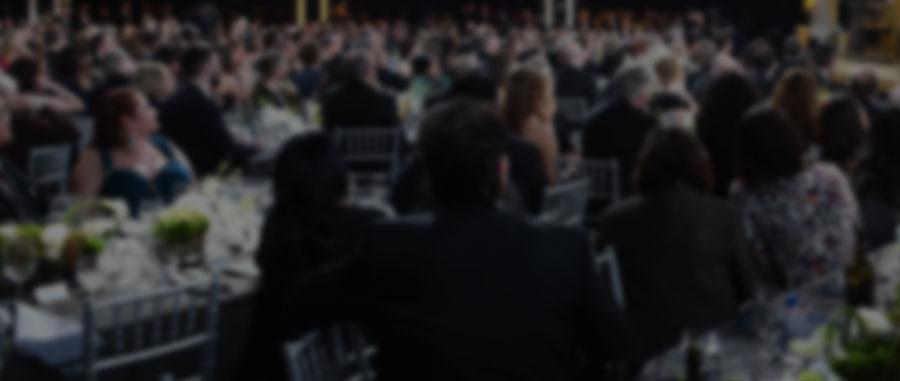 Screen Actors Guild presented its coveted Actor® statuette for the outstanding motion picture and primetime television performances of 2001 at the 8th Annual Screen Actors Guild Awards® in ceremonies attended by film and television's leading actors, held Sunday, March 10, 2002 at the Los Angeles Shrine Exposition Center. The 8th Annual Screen Actors Guild Awards® was telecast on Turner Network Television (TNT) at 8 p.m., ET/PT, 7 p.m. Central and 6 p.m. MT.
The honorees were selected by the active Guild membership of 98,000 members nationwide
Edward Asner was presented with the Guild's highest honor, the 38th Annual Life Achievement Award, by Tom Selleck, following a moving filmed tribute featuring Kate Asner, Ed Begley, Jr., Mike Farrell, Danny Glover and Mary Tyler Moore.
Honored with individual awards were Halle Berry, Russell Crowe, Sir Ian McKellen, and Helen Mirren for performances in motion pictures, and Judy Davis, Sean Hayes, Allison Janney, Sir Ben Kingsley, Megan Mullally and Martin Sheen for performances in television. Unique to the Screen Actors Guild are awards for the outstanding performances by a motion cast and by television drama and comedy ensembles. The Actor® for a motion picture cast performance went this year to "Gosford Park" and the Actors® for television drama and comedy ensemble performances went this year to "The West Wing" and "Sex and the City".
The Guild also celebrated the versatility of its members with a special film montage saluting Child Actors, introduced by supporting female actor nominee Dakota Fanning, the youngest performer to have been honored with an individual Actor® nomination.
For the sixth consecutive year, PEOPLE magazine and the Entertainment Industry Foundation (EIF) in support of the Screen Actors Guild Awards® presented a donation to the Screen Actors Guild Foundation and, along with first year co-presenting sponsor, GMC Yukon Denali and second year co-sponsor, Balance® Bar, hosted the official Post-Awards Gala at the Shrine Exposition Center immediately following the ceremonies.
The Screen Actors Guild Awards® are a presentation of Jeff Margolis Productions in association with Screen Actors Guild. Jeff Margolis is the executive producer and Kathy Connell is the producer. Yale Summers, Karla Tamburrelli, Daryl Anderson and Paul Napier are producers for SAG. Gloria Fujita O'Brien and Mick McCullough are supervising producers. Ron De Moraes is the director and Stephen Pouliot is the writer. Benn Fleishman is executive in charge of production and Sandy Shapiro is executive producer for TNT.
The complete list of recipients of the 8th Annual Screen Actors Guild Awards® follows.

8th ANNUAL SCREEN ACTORS GUILD AWARDS® ACTOR® RECIPIENTS
THEATRICAL MOTION PICTURES
For Outstanding Performance by a Male Actor in a Leading Role
Russell Crowe / A BEAUTIFUL MIND - John Nash Universal Pictures
For Outstanding Performance by a Female Actor in a Leading Role
Halle Berry / MONSTER'S BALL - Leticia Musgrove Lions Gate Films
For Outstanding Performance by a Male Actor in a Supporting Role
Ian McKellen / THE LORD OF THE RINGS: THE FELLOWSHIP OF THE RING Gandalf New Line Cinema
For Outstanding Performance by a Female Actor in a Supporting Role
Helen Mirren / GOSFORD PARK - Mrs. Wilson USA Films
For Outstanding Performance by the Cast of a Theatrical Motion Picture
GOSFORD PARK - USA Films
Eileen Atkins - Mrs. Croft
Bob Balaban - Morris Weissman
Alan Bates - Jennings
Charles Dance - Raymond, Lord Stockbridge
Stephen Fry - Inspector Thompson
Michael Gambon - Sir William McCordle
Richard E. Grant - George
Tom Hollander - Lt. Commander Anthony Meredith
Derek Jacobi - Probert
Kelly MacDonald - Mary Maceachran
Helen Mirren - Mrs. Wilson
Jeremy Northam - Ivor Novello
Clive Owen - Robert Parks
Ryan Phillippe - Henry Denton
Kristin Scott Thomas - Lady Sylvia McCordle
Maggie Smith - Constance, Countess of Trentham
Geraldine Somerville - Louisa, Lady Stockbridge
Sophie Thompson - Dorothy
Emily Watson - Elsie
James Wilby - The Hon. Freddie Nesbitt
PRIMETIME TELEVISION
For Outstanding Performance by a Male Actor in a Television Movie or Miniseries
Ben Kingsley / ANNE FRANK - Otto Frank ABC
For Outstanding Performance by a Female Actor in a Television Movie or Miniseries
Judy Davis / LIFE WITH JUDY GARLAND: ME AND MY SHADOWS - Judy Garland ABC
For Outstanding Performance by a Male Actor in a Drama Series
Martin Sheen / THE WEST WING - President Josiah Bartlet NBC
For Outstanding Performance by a Female Actor in a Drama Series
Allison Janney / THE WEST WING - C.J. Cregg NBC
For Outstanding Performance by a Male Actor in a Comedy Series
Sean Hayes / WILL & GRACE - Jack McFarland NBC
For Outstanding Performance by a Female Actor in a Comedy Series
Megan Mullally / WILL & GRACE - Karen Walker NBC
For Outstanding Performance by an Ensemble in a Drama Series
THE WEST WING - NBC
Stockard Channing - First Lady Abigail Bartlet
Dulé Hill - CharlieYoung
Allison Janney - C.J. Cregg
Rob Lowe - Sam Seaborn
Janel Moloney - Donna Moss
Richard Schiff - Toby Ziegler
Martin Sheen - President Josiah Bartlet
John Spencer - Leo McGarry
Bradley Whitford - Josh Lyman
For Outstanding Performance by an Ensemble in a Comedy Series
SEX AND THE CITY - HBO
Kim Cattrall - Samantha Jones
Kristin Davis - Charlotte York
Cynthia Nixon - Miranda Hobbes
Sarah Jessica Parker - Carrie Bradshaw
Screen Actors Guild 38th Annual Life Achievement Award
Edward Asner