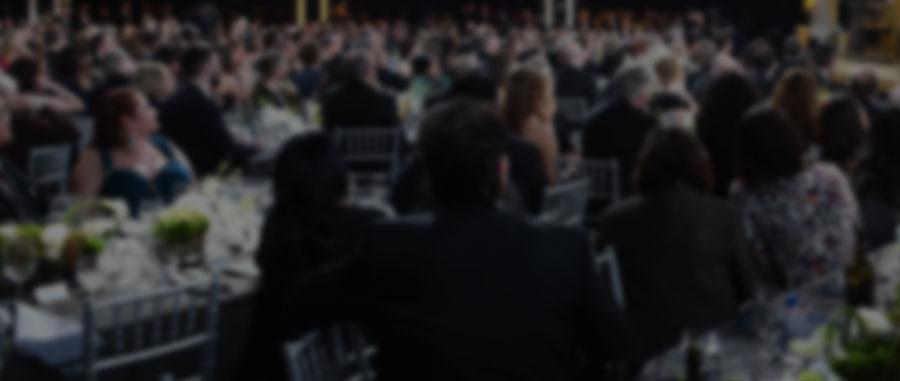 Screen Actors Guild™ presented its coveted Actor® statuette for the outstanding motion picture and primetime television performances of 2002 at the 9th Annual Screen Actors Guild Awards® in ceremonies attended by film and television's leading actors, held Sunday, March 9, 2003 at the Los Angeles Shrine Exposition Center. The 9th Annual Screen Actors Guild Awards® was telecast on Turner Network Television (TNT) at 8 p.m., ET/PT, 7 p.m. Central and 6 p.m. MT.
The honorees were selected by the active Guild membership nationwide.
Clint Eastwood was presented with the Guild's highest honor, the 39th Annual Life Achievement Award, by Ray Romano, following a filmed tribute featuring Morgan Freeman, Marcia Gay Harden, Sean Penn, Arnold Schwarzenegger and Meryl Streep.
Honored with individual awards were Daniel Day-Lewis, Christopher Walken, Renée Zellweger and Catherine Zeta-Jones for performances in motion pictures and Stockard Channing, Edie Falco, James Grandolfini, Sean Hayes, William H. Macy and Megan Mullally for performances in television. Unique to the Screen Actors Guild are awards for the outstanding performances by a motion picture cast and by television drama and comedy ensembles. The Actor® for a motion picture cast performance went this year to "Chicago" and the Actors® for television drama and comedy ensemble performances went this year to "Six Feet Under" and "Everybody Loves Raymond".
The Guild also celebrated the versatility of its members with a special film montage saluting "Actors Who Sing", introduced by three-time Actor® recipient Megan Mullally and a filmed appreciation of "Regional Actors" introduced by previous Actor®-nominee Michael Clarke Duncan.
For the seventh consecutive year, PEOPLE magazine and the Entertainment Industry Foundation (EIF) in support of the Screen Actors Guild Awards® presented a donation to the Screen Actors Guild Foundation and, along with first year co-presenting sponsor, The Mirage Hotel & Casino and third year co-sponsor, Balance® Bar, hosted the official Post-Awards Gala at the Shrine Exposition Center immediately following the ceremonies.
The Screen Actors Guild Awards® are a presentation of Jeff Margolis Productions in association with Screen Actors Guild. Jeff Margolis is the executive producer and Kathy Connell is the producer. Yale Summers, Karla Tamburrelli, Daryl Anderson, Shelley Fabares and Paul Napier are producers for SAG. Gloria Fujita O'Brien and Mick McCullough are supervising producers. Ron De Moraes is the director and Stephen Pouliot is the writer. Benn Fleishman is executive in charge of production and Sandy Shapiro is executive producer for TNT.
The complete list of recipients of the 9th Annual Screen Actors Guild Awards® follows.

9th ANNUAL SCREEN ACTORS GUILD AWARDS® ACTOR® RECIPIENTS
THEATRICAL MOTION PICTURES
For Outstanding Performance by a Male Actor in a Leading Role
Daniel Day-Lewis / gangs of new york — Bill"The Butcher" Cutting Miramax Films
For Outstanding Performance by a Female Actor in a Leading Role
Renée Zellweger / CHICAGO — Roxie Hart Miramax Films
For Outstanding Performance by a Male Actor in a Supporting Role
Christopher Walken / CATCH ME IF YOU CAN — Frank Abagnale Dreamworks SKG
For Outstanding Performance by a Female Actor in a Supporting Role
Catherine Zeta-Jones / CHICAGO — Velma Kelly Miramax Fillms
For Outstanding Performance by the Cast of a Theatrical Motion Picture
CHICAGO Miramax Films
Christine Baranski - Mary Sunshine
Ekaterina Chtchelkanova - Hunyak
Taye Diggs - Bandleader
Denise Faye - Annie
Colm Feore - Harrison
Richard Gere - Billy Flynn
Deidre Goodwin - June
Mya Harrison - Mona
Lucy Liu - Kitty Baxter
Queen Latifah - Matron Mama Morton
Susan Misner - Liz
John C. Reilly - Amos Hart
Dominic West - Fred Casely
Renée Zellweger - Roxie Hart
Catherine Zeta - Jones Velma Kelly
PRIMETIME TELEVISION
For Outstanding Performance by a Male Actor in a Television Movie or Miniseries
William H. Macy / DOOR TO DOOR — Bill Porter TNT
For Outstanding Performance by a Female Actor in a Television Movie or Miniseries
Stockard Channing / THE MATTHEW SHEPARD STORY — Judy Shepard NBC
For Outstanding Performance by a Male Actor in a Drama Series
James Gandolfini / THE SOPRANOS — Tony Soprano HBO
For Outstanding Performance by a Female Actor in a Drama Series
Edie Falco / THE SOPRANOS — Carmela Soprano HBO
For Outstanding Performance by a Male Actor in a Comedy Series
Sean Hayes / WILL & GRACE — Jack McFarland NBC
For Outstanding Performance by a Female Actor in a Comedy Series
Megan Mullally / WILL & GRACE — Karen Walker NBC
For Outstanding Performance by an Ensemble in a Drama Series
SIX FEET UNDER - HBO
Lauren Ambrose - Claire Fisher
Frances Conroy - Ruth Fisher
Rachel Griffiths - Brenda Chenowith
Michael C. Hall - David Fisher
Peter Krause - Nate Fisher
Freddy Rodriguez - Federico Diaz
Mathew ST. Patrick - Keith Charles
For Outstanding Performance by an Ensemble in a Comedy Series
EVERYBODY LOVES RAYMOND - CBS
Peter Boyle - Frank Barone
Brad Garrett - Robert Barone
Patricia Heaton - Debra Barone
Doris Roberts - Marie Barone
Ray Romano - Raymond Barone
Madylin Sweetin - Ally Barone
Screen Actors Guild 39th Annual Life Achievement Award
Clint Eastwood