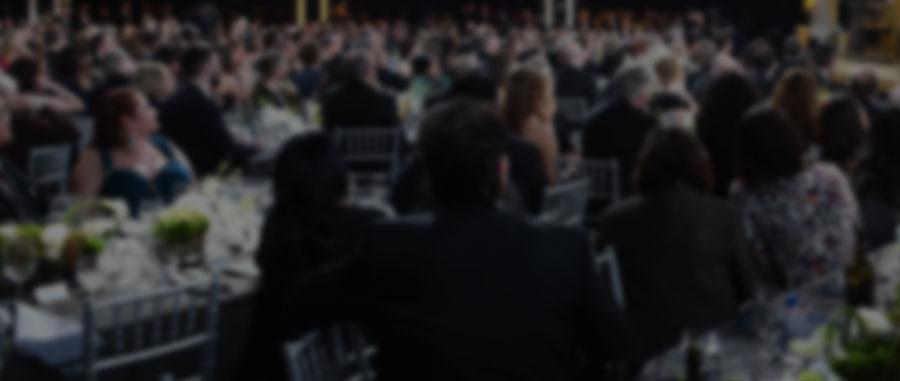 Ben Foster ("3:10 to Yuma") Joins SAG President Alan Rosenberg to Announce
Recipients of Screen Actors Guild's New Stunt Ensemble Honors During
TNT.TV and TBS.COM's Live SAG Awards® Red Carpet Webcasts
TNT.TV and TBS.COM's 14th Annual Screen Actors Guild Awards® Red Carpet Pre-Shows
Stream Live Sunday, Jan. 27 from 6:20 to 8 pm ET / 3:20 to 5 pm PT
 
Los Angeles, California - Actor® recipient and three-time nominee Ben Foster ("3:10 to Yuma") will join Screen Actors Guild President Alan Rosenberg to announce the recipients of Screen Actors Guild's new Honors for Film and Television Stunt Ensembles from the 14th Annual  Screen Actors Guild Awards® red carpet at 6:20 pm ET / 3:20 pm PT on Sunday, Jan. 27, during the live SAG Awards™ pre-show webcasts on TNT.TV and TBS.COM, executive producer and director Jeff Margolis announced today.
As a build-up to the 14th Annual Screen Actors Guild Awards presentation, TNT and TBS will present a special live webcast at tnt.tv and tbs.com. The webcast, which begins at 6:20 p.m. ET/3:20 p.m. PT with the announcement of the Stunt Ensemble honors recipients , will be hosted by "Entertainment Weekly's" Dave Karger and comedian Jamie Kaler, co-star of TBS's acclaimed comedy series "My Boys." Karger and Kaler will cover the red carpet arrivals of this year's nominees, past winners and other attendees.
At 8 p.m. ET/5 p.m. PT, the live webcasts will shift backstage to the press and photo rooms, where this year's SAG Awards honorees will answer questions from reporters and pose for pictures with their Actor® statuettes.
Screen Actors Guild new Stunt Ensemble honors commend work within the stunt community during 2007 and recognize stunt performers and coordinators.  Nominees chosen by their respective SAG Awards™ film and television nominating committees were announced on December 20, 2007. Recipients are being chosen by the approximately 100,000 active members of Screen Actors Guild. Balloting closes Friday, Jan. 25, 2008 at noon PT. Results will be sealed by the Guild's official election teller until they are announced on the SAG Awards® red carpet by Foster and Rosenberg.  The nominees are:
Outstanding Performance by a Stunt Ensemble in a Motion Picture
300 (Warner Bros.)
THE BOURNE ULTIMATUM (Universal)
I AM LEGEND (Warner Bros.)
THE KINGDOM (Universal)
PIRATES OF THE CARIBBEAN: AT WORLD'S END (Walt Disney Studios Motion Pictures)
Outstanding Performance by a Stunt Ensemble in a Television Series
24 (FOX)
HEROES (NBC)
LOST (ABC)
ROME (HBO)
THE UNIT (CBS)
Ben Foster is celebrating this year's nomination for Outstanding Performance by a Cast in a Motion Picture for "3:10 to Yuma." Foster portrayed Russell Corwin for three seasons in HBO's critically acclaimed series "Six Feet Under."  Foster received his first Actor® in 2004 as a member of the "Six Feet Under" ensemble, which was nominated again 2005 in the same category. He will soon be seen in "30 Days of Night."
The 14th Annual Screen Actors Guild Awards® are produced by Jeff Margolis Productions in association with Screen Actors Guild. Jeff Margolis is the executive producer and Kathy Connell is the producer. Yale Summers, Daryl Anderson, Shelley Fabares, Paul Napier and JoBeth Williams are producers for SAG. Gloria Fujita O'Brien and Mick McCullough are supervising producers. Benn Fleishman is executive in charge of production.
Screen Actors Guild (SAG) is the nation's largest labor union representing working actors. Established in 1933, SAG has a rich history in the American labor movement, from standing up to studios to break long-term engagement contracts in the 1940s to fighting for artists' rights amid the digital revolution sweeping the entertainment industry in the 21st century. With 20 branches nationwide, SAG represents nearly 120,000 working actors in film, television, industrials, commercials, video games, music videos and other new media. The Guild exists to enhance actors' working conditions, compensation and benefits and to be a powerful, unified voice on behalf of artists' rights. Headquartered in Los Angeles, SAG is a proud affiliate of the AFL-CIO. More information is available online at www.sag.org.
TBS, a division of Turner Broadcasting System, Inc., is television's top-rated comedy network.  It serves as home to such original comedy series as "My Boys," "The Bill Engvall Show," Tyler Perry's "House of Payne," "10 Items or Less" and "Frank TV"; hot contemporary comedies like "The Office," "Sex and the City," "Everybody Loves Raymond," "Family Guy," "King of Queens," "Seinfeld" and "Friends," with "My Name Is Earl" joining the line-up in 2008; specials and special events, such as "Funniest Commercials of the Year" and The Comedy Festival in Las Vegas; blockbuster movies; and hosted movie showcases.
Turner Network Television (TNT), television's destination for drama and one of cable's top-rated networks, offers original movies and series, including the acclaimed and highly popular detective drama "The Closer," starring Golden Globe® winner and Emmy and Screen Actors Guild Awardsâ nominee Kyra Sedgwick, and "Saving Grace," a provocative new drama starring Oscar winner and Screen Actors Guild Awards® nominee Holly Hunter.  TNT is also home to powerful one-hour dramas, such as "Law & Order," "Without a Trace," "Cold Case," "ER" and "Charmed"; broadcast premiere movies; compelling prime-time specials, such as the "Screen Actors Guild Awards"; and championship sports coverage, including NASCAR and the NBA.  TNT is available in high-definition.