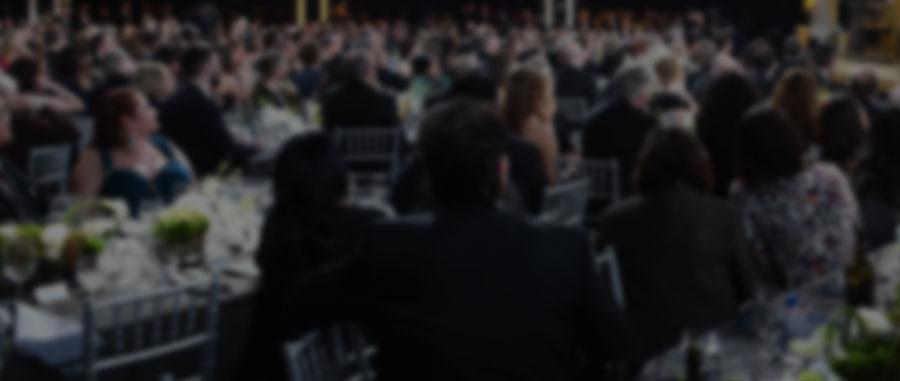 Glitz and Glamour Take Center Stage as

TNT and PEOPLE Magazine Present

THE SCREEN ACTORS GUILD AWARDS® RED CARPET SHOW
Live Telecast to Lead into 16th Annual Screen Actors Guild Awards Saturday, Jan. 23
As an exciting build-up to the 16th Annual Screen Actors Guild Awards presentation, TNT and PEOPLE Magazine will team up to present a special live pre-show telecast and webcast that will put viewers right in the middle of the red carpet glitz and glamour.
PEOPLE deputy managing editor Peter Castro and entertainment reporter Thea Andrews, TNT's red carpet correspondent, are set to host as TNT and PEOPLE Present THE SCREEN ACTORS GUILD AWARDS RED CARPET SHOW, airing on TNT Saturday, Jan. 23, at 7:30 p.m. (ET/PT), 6:30 p.m. (CT) and 5:30 p.m. (MT). The show will also stream live online at tnt.tv and tbs.com. Castro and Andrews will interview this year's Actor® nominees, past recipients and presenters as they walk down the red carpet on their way into the prestigious ceremony. Also on hand to report on the hottest red carpet styles and trends will be PEOPLE StyleWatch correspondent Lori Bergamotto.


THE RED CARPET SHOW will be preceded at 6:30 p.m. (ET)/3:30 p.m. (PT) by a live, one-hour tnt.tv and tbs.com webcast on the red carpet. In addition, the recipients of this year's Stunt Ensemble honors will be announced during the live webcast by SAG Awards Committee members JoBeth Williams and Scott Bakula.
Of the top industry honors presented to performers, only the Screen Actors Guild Awards are voted on solely by actors' peers. The SAG Awards was the first televised awards show created by a union to honor the work of actors and the first to present ensemble and cast awards. The SAG Awards nominees are chosen by separate film and television nominating committees, each consisting of 2,100 SAG members from around the country, randomly selected anew each year.
The 16th Annual Screen Actors Guild Awards, which will be simulcast live on TNT and TBS Saturday, Jan. 23, at 8 p.m. (ET/PT), 7 p.m. (CT) and 6 p.m. (MT), will be produced by Jeff Margolis Productions in association with Screen Actors Guild Awards®, LLC. Jeff Margolis is the executive producer and director. Kathy Connell is the producer. JoBeth Williams, Daryl Anderson, Scott Bakula, Shelley Fabares and Paul Napier are producers for SAG. Gloria Fujita O'Brien and Mick McCullough are supervising producers. Benn Fleishman is executive in charge of production. More information is available online at www.sagawards.org.
Screen Actors Guild is the nation's largest labor union representing working actors. Established in 1933, SAG has a rich history in the American labor movement, from standing up to studios to break long-term engagement contracts in the 1940s to fighting for artists' rights amid the digital revolution sweeping the entertainment industry in the 21st century. With 20 branches nationwide, SAG represents more than 120,000 actors who work in film and digital motion pictures and television programs, commercials, video games, industrials, Internet and all new media formats. The Guild exists to enhance actors' working conditions, compensation and benefits and to be a powerful, unified voice on behalf of artists' rights. Headquartered in Los Angeles, SAG is a proud affiliate of the AFL-CIO. More information is available online at www.sag.org.
About PEOPLE:

PEOPLE revolutionized personality journalism in 1974 and is today the world's most successful and popular magazine. Each week, PEOPLE brings more than 45 million consumers the latest news, exclusive interviews and in-depth reporting on the most compelling people of our time. In addition to unparalleled access to the entertainment community, the stories of real-life "Heroes Among Us" remain an essential component of PEOPLE's editorial approach. People.com is the premier Web destination for celebrity news, photos, style and entertainment coverage.
About TNT:

TNT, one of cable's top-rated networks, is television's destination for drama and home to such original series as the acclaimed and highly popular detective drama The Closer, starring Kyra Sedgwick; Saving Grace, starring Holly Hunter; HawthoRNe, with Jada Pinkett Smith; Leverage, starring Timothy Hutton; and Dark Blue, starring Dylan McDermott, as well as the newly acquired Southland, from ER creator John Wells. TNT also presents such powerful dramas as Bones, CSI: NY and Numb3rs; broadcast premiere movies; compelling primetime specials, such as the Screen Actors Guild Awards®; and championship sports coverage, including NASCAR and the NBA. TNT is available in high-definition.
Turner Broadcasting System, Inc., a Time Warner company, creates and programs branded news, entertainment, animation and young adult media environments on television and other platforms for consumers around the world.
CONTACTS: