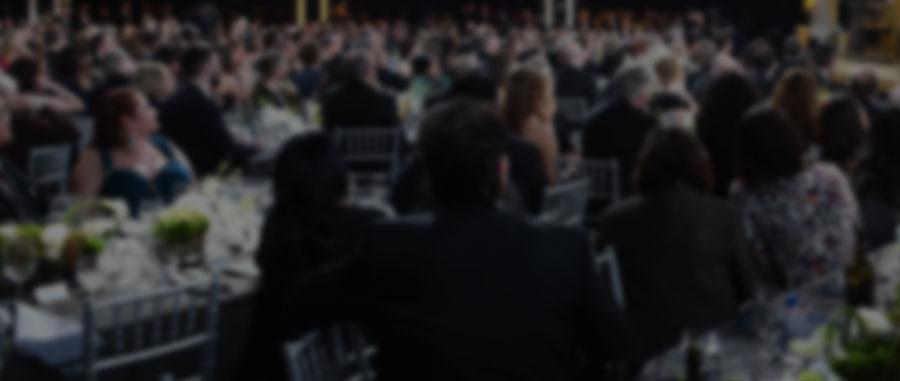 Auction Benefits the SAG Foundation's Children's Literacy and Emergency Assistance Programs
LOS ANGELES (January 15, 2014) – The SAG Awards® Ceremony Auction , the final auction in the online series benefiting the Screen Actors Guild Foundation, begins tomorrow, January 16 at 9 p.m. (ET) / 6 p.m. (PT) at sagawards.org/auction . The SAG Awards Ceremony Auction offers movie and television fans the chance to bid on autographed collectibles signed by many of this year's nominated actors and casts, including an original costume worn by Jared Leto and the cowboy hat worn by Matthew McConaughey in "Dallas Buyers Club," a script of "Saving Mr. Banks" signed by the cast, a "Prize Winner" hat signed by the cast of "Nebraska," signed "Breaking Bad" and Netflix swag packages and more. Also up for bid are set visits to "Extra" "E! News," "Entertainment Tonight" and "The Insider"; one-of-a-kind experiences including lunch with Oliver Stone and "Access Hollywood's" Shaun Robinson; and premium items and unique experiences provided by the networks, studios, and SAG Awards sponsors. The auction ends on January 26 at 9 p.m. (ET) / 6 p.m. (PT) at sagawards.org/auction .
Proceeds from the SAG Awards Ceremony Auction benefit the SAG Foundation's award-winning children's literacy programs: BookPALS (Performing Artists for Literacy in Schools), reading to over 60,000 children monthly in classrooms and hospitals nationwide, and Storyline Online, reaching an average of 2.2 million global views each month. The auction also supports the SAG Foundation's Catastrophic Health Fund and Emergency Assistance programs, which aid performers struggling with medical and economic hardships. The SAG Foundation also provides free career-building seminars, casting workshops and professional resources to union members. To learn more about the SAG Foundation, visit sagfoundation.org, subscribe to our Youtube channel at youtube.com/sagfoundation, "like" us at facebook.com/sagfoundation, follow us at twitter.com/sagfoundationand follow us on Instagram at @sagfoundation.
The following is a complete list of items up for bid at the SAG Awards Ceremony Auction:
Autographed Memorabilia & Collectibles
Champagne Taittinger 6 Liter Bottle Signed by 20th Annual SAG Awards Recipients

"Dallas Buyers Club" Cowboy Hat as Worn by Matthew McConaughey, Signed by McConaughey
"Dallas Buyers Club" Dress and Fur Jacket as Worn by Jared Leto
"Dallas Buyers Club" Poster Signed by Matthew McConaughey, Jared Leto and Jennifer Garner
"12 Years a Slave" Script and Poster Signed by Cast
"Saving Mr. Banks" Script Signed by Cast
"Nebraska" 'Prize Winner' Hat Signed by Cast
"Nebraska" Poster Signed by Bruce Dern, Will Forte, Bob Odenkirk, June Squibb and Bob Nelson
"Gravity" Poster Signed by Sandra Bullock and Alfonso Cuaron
"Captain Phillips" Poster Signed by Tom Hanks, Barkhad Abdi and Paul Greengrass
Marc Jacobs Sunglasses and "Blue Jasmine" Poster Signed by Cate Blanchett
"Breaking Bad" Package Signed by Cast
"Modern Family" Script and Photo Signed by Cast
HBO's "Game of Thrones" Poster Signed by Cast
HBO's "Game of Thrones" Script Signed by Cast
TNT's "Mob City" Photo Book Signed by Cast
"American Horror Story: Coven" Script Signed by the Writers and Producers
"Rita Moreno: A Memoir" Signed by Moreno
"Hawaii Five-0" Police Badge and Signed Script
Screaming Eagles Mini Helmet Signed by Shelley Fabares
Netflix Package - "Arrested Development" Poster Signed by Cast, 1-Year Membership and More
Showtime Package - Items from "Dexter," "Masters of Sex," "Homeland" and More
Experiences
"Boardwalk Empire" Season 5 Premiere and After-Party for Two
Lunch with Director Oliver Stone and "Access Hollywood's" Shaun Robinson for Two
Beringer Vineyards VIP Experience including Private Tour, Tasting and Dinner for Six
"Entertainment Tonight" and "The Insider" Set Visit for Two
"E! News" Live Taping for Two
"Extra" Set Visit for Two
A 4-night getaway at a Onefinestay luxury property on the Venice Canals for 4 people
Premium Items
One 3 Liter 2009 Beringer Vineyards Private Reserve Cabernet Sauvignon
One 3 Liter 2009 Chateau St. Jean 2009 Cinq Cepage Bordeaux Blend
One Year Home Delivery of FIJI Water
The 20th Annual Screen Actors Guild Awards, one of the awards season's premier events, will honor outstanding performances from 2013 in five film categories and eight television categories, including the distinctive ensemble awards. This year's Actor® recipients will be announced at the Los Angeles Shrine Exposition Center during a live simulcast on TNT and TBS on Saturday, Jan. 18, 2014 , at 8 p.m. (ET) / 5 p.m. (PT). A primetime encore presentation will follow immediately on TNT at 10 p.m. (ET) / 7 p.m. (PT). A live stream of the SAG Awards® can also be viewed online on sagawards.tntdrama.com and tbs.com , as well as through the Watch TBS and Watch TNT apps for iOS or Android. (Viewers must sign in using their TV provider user name and password in order to view the live stream.)
Prior to the televised ceremony, recipients of the honors for television and film stunt ensembles will be announced from the red carpet during the SAG Awards Red Carpet Pre-show hosted by PEOPLE Magazine's Deputy Managing Editor Peter Castro and TNT Correspondent Danielle Demski, which will be webcast live on sagawards.tntdrama.com , tbs.com and People.com beginning at 6 p.m. (ET) / 3 p.m. (PT).