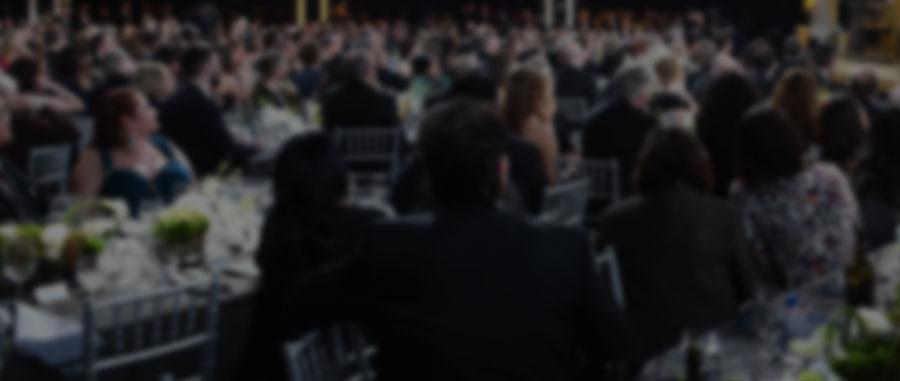 WHAT: The SAG Awards® Ceremony Online Auction benefiting the SAG Foundation's Literacy and Emergency Assistance programs, offers collectibles from many of the nominees including George Clooney, Leonardo DiCaprio, Jonah Hill, Brad Pitt, Betty White, and the casts of "30 Rock," "Boardwalk Empire," "Breaking Bad," "The Descendants," "Dexter," "Game of Thrones," "Glee," "Modern Family", and more. Plus, amazing vacations, one-of-a-kind experiences, set-visits, celebrity meet-and–greets, and premium items from the networks, the studios, and the show's sponsors. The SAG Awards® has had a long history of championing the SAG Foundation's philanthropic, humanitarian, and educational programs. Bidding commences at 6 p.m. (PT) today, January 26, 2012. The auction will run for seven days, and it will conclude at 6 p.m. (PT) on February 2, 2012 at www.sagawards.org/auction.
WHEN: The Auction begins at 6 p.m. (PT) and will stay open till 6 p.m. (PT) February 2, 2012.
WHERE: www.sagawards.org/auction

WHY: Proceeds from the SAG Awards® Ceremony Auction, will focus on the SAG Foundation's children's literacy core program, BookPALS, which engages 2000 actors nationwide in reading to over 100,000 children each month. In addition, the auction will help support other SAG Foundation programs such as the Catastrophic Health Fund and Emergency Assistance Programs, which provide financial aid to professional actors who are suffering from work-prohibitive illness or injury or are struggling to maintain the basic necessities of life. For the past 27 years, the SAG Foundation has provided a vital support system within the acting community. In addition to assistance and educational programs, the Foundation's Actors Center and the Don LaFontaine Voice-Over Lab are unprecedented resource and educational facilities located in Los Angeles. Such accomplishments wouldn't be possible without the support of the SAG Awards® or events like this charity auction. For additional information, please visit www.sagfoundation.org.
The Screen Actors Guild Awards® Ceremony Auction to benefit the SAG Foundation is managed by Auction Cause and Screen Actors Guild Awards.
The 18th Annual Screen Actors Guild Awards® honoring the outstanding film and television performances of 2011 will be simulcast live on TNT and TBS on Sunday, Jan. 29 at 8 p.m. (ET) / 5 p.m. (PT).
The following is a complete list of items for the Ceremony Auction, which is organized by autographed memorabilia & collectibles, experiences, and premium items.
Autographed Memorabilia & Collectibles:
• "The Descendants" ukulele autographed by cast
• Leonardo DiCaprio signed "J. Edgar" script
• Brad Pitt and Jonah Hill signed authentic pro-baseball, signed A's baseball cap and "Moneyball" poster
• Scorpion jacket signed by Ryan Gosling, similar to the one Gosling wore in the film "Drive"
• "Game of Thrones" package including a poster signed by the cast
• "Dexter" package including a script signed by the cast
• "Coach" jacket, hat, and signed photo by Shelley Fabares
• "Glee" package includes varsity jacket featured in the show
• "30 Rock" package
• "Modern Family" package
• "Breaking Bad" package
• Betty White autographed photos
• NFL football signed by Scott Bakula who played Paul Blake in "Necessary Roughness"
Experiences:
• Lunch with Eric Stonestreet on the set of "Modern Family"
• "Boardwalk Empire" package including a season 3 set visit for two people
• Set visit to Entertainment Tonight & The Insider at CBS Studios
• Two tickets to a live taping of E! News
• Extra set visit at the Grove and a meet and greet with Mario Lopez & Maria Menounos
• Trip for 2 to Patagonia Sur in Chile with a 1-week stay at the exclusive Patagonia Sur Nature Reserve Membership Club
• Terranea 3 day/2 night stay including a spa or golf package
• Champagne Taittinger 6L bottle or visit to winery, champagne making and dinner with vineyard owner
• Lucques gift certificate and autographed book
Premium Items:
• 1 year supply of FIJI Water delivered to your home
• Luxury L'Oréal Paris colossal gift basket including the latest in skincare, haircare, styling aids, and cosmetics
• Tattinger Champagne 6L bottle autographed backstage by Recipients
• Dry Creek Ultimate Connoisseurs' Trio! 3 6.0L Bottles of Dry Creek Vineyard Wine
• FENDI CASA Villa Borghese porcelain key tray
• Fendi His and Hers Sunglasses
• Michael Kors His and Hers Sunglasses