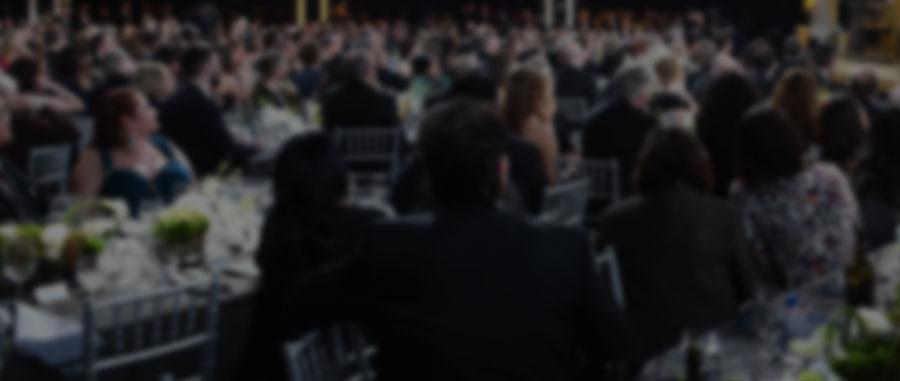 Co-Hosts Make Donation to SAG Foundation for the 12th Consecutive Year
PEOPLE and the Entertainment Industry Foundation (EIF) will co-host the official SAG Awards™ Gala, held immediately following the 14th Annual Screen Actors Guild Awards® on Sunday, Jan. 27. Stanlee Gatti, the renowned San Francisco event designer, will produce the gala for the fifth consecutive year.
The SAG Awards Gala has been a cornerstone of the PEOPLE, EIF and SAG relationship for the past 12 years. On this special night, the three organizations come together to salute the charitable efforts of actors in their communities and to make an annual donation to the SAG Foundation. This year's $100,000 gift from PEOPLE and EIF will support the foundation's scholarships and emergency assistance to SAG members and reading programs around the nation.
"We're proud to support the SAG Foundation and to celebrate the Awards at this very special event," said Larry Hackett, managing editor, PEOPLE. "It's our way of thanking television and film performers for another great year."
Actors play a crucial role in EIF's broad-reaching impact. "We are privileged to witness the enduring generosity of so many amazing celebrities and the direct impact their involvement has on our community," says EIF's President and CEO Lisa Paulsen. "EIF is also very grateful for the ongoing support of our partner PEOPLE magazine which helps us touch the lives of millions of people all year long."
EIF and PEOPLE have partnered on a variety of causes for more than a decade. Together they have reached hundreds of millions of people with critical health, education and prevention messages.
About EIF: As a philanthropic leader of the entertainment industry, the Entertainment Industry Foundation has distributed hundreds of millions of dollars – and provided countless volunteer hours – to support charitable initiatives addressing critical health, education and social issues. For more information visit www.eifoundation.org.
About PEOPLE: PEOPLE revolutionized personality journalism in 1974 and is today the world's most successful and popular magazine. Each week, the PEOPLE brand brings more than 43 million consumers the latest news, exclusive interviews and in-depth reporting on the most compelling people of our time.
In addition to unparalleled access to the entertainment community, the stories of real-life "Heroes Among Us" remain an essential component of PEOPLE's editorial approach. PEOPLE.com is the premier web destination for celebrity news, photos, style and entertainment coverage. With reporters across the globe, PEOPLE is headquartered in New York City. For more information visit www.people.com.
The 2008 Screen Actors Guild Awards® for outstanding performances in 2007 in five film and eight primetime television categories will be simulcast live from the Los Angeles Shrine Exposition Center, Sunday, January 27, 2008 on TNT and TBS at 8 PM ET/PT, 7 PM Central, 6 PM Mountain.
Nominees for the 14th Annual Screen Actors Guild Awards® will be announced on Thursday, Dec. 20, 2007 at the Pacific Design Center's SilverScreen Theater in West Hollywood. The announcement will be telecast live on TNT and webcast live on TNT.TV and TBS.COM at 9 am ET, 8 am CT, 7 am MT and 6 am PT. Nominees for the new SAG Honors for film and television stunt ensembles will be webcast live on TNT.TV and TBS.COM at 8:50 am ET, 7:50 am CT, 6:50 am MT and 5:50 am PT.