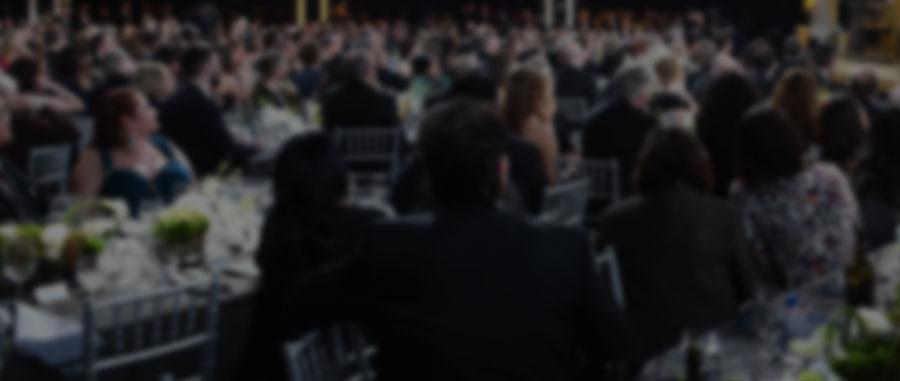 Actor® Awards Ceremony will be Simulcast Live on Sunday, Jan. 29, on TNT and TBS at 8 PM ET/PT, 7 PM CT, 6 PM MT
The list of nominees for the 12th Annual Screen Actors Guild Awards® is below.
For a complete downloadable version of the Nominations release, including the fact sheet, (in Word) please click here .
Los Angeles, California - Nominations for the 12th Annual Screen Actors Guild Awards® for outstanding performances in 2005 in five film and eight primetime television categories were announced this morning in Los Angeles at the Pacific Design Center's SilverScreen Theater.
Screen Actors Guild President Alan Rosenberg introduced Ellen Pompeo (Grey's Anatomy) and Benjamin Bratt (E-Ring), who announced the nominees for this year's Actors®.
Screen Actors Guild will honor its own at the 12th Annual SAG Awards™ ceremony on Sunday, Jan. 29, 2006, at the Los Angeles Shrine Exposition Center, simulcast live nationally on Turner Network Television (TNT) and TBS at 8 p.m. ET/PT, 7 p.m. CT, and 6 p.m. MT.
Of the top industry accolades presented to performers, only the Screen Actors Guild Awards® are selected purely by actors' peers. Two randomly selected panels--one for television and one for film--each comprised of 2,100 SAG members from across the United States, chose this year's Actor® nominees. The secret ballots were mailed Friday, Dec. 2, 2005, by Integrity Voting Systems, the Awards' official teller. Voting was completed by noon Jan. 3, 2006.
Awards ballots will be mailed January 6, 2006. The entire active membership of the Guild across the country will vote on all acting categories. Votes must be received by Integrity Voting Systems by noon Friday, Jan. 27, where results will be tallied and sealed until they are opened by the presenters at the 12th Annual Screen Actors Guild Awards® ceremonies on Jan. 29.
The Screen Actors Guild Post-Awards Gala, benefiting the Screen Actors Guild Foundation, will be hosted for the tenth consecutive year by PEOPLE Magazine and by the Entertainment Industry Foundation (EIF)
A replay of the announcement will be available for viewing on www.tnt.tv and www.tbs.com.
12TH ANNUAL SCREEN ACTORS GUILD AWARDS® NOMINATIONS
THEATRICAL MOTION PICTURES
Outstanding Performance by a Male Actor in a Leading Role
Russell Crowe / CINDERELLA MAN – Jim Braddock (Universal Pictures)
Philip Seymour Hoffman / CAPOTE – Truman Capote (UA/Sony Pictures Classics)
Heath Ledger / BROKEBACK MOUNTAIN – Ennis Del Mar (Focus Features)
Joaquin Phoenix / WALK THE LINE – John R. Cash (20th Century Fox)
David Strathairn / GOOD NIGHT, AND GOOD LUCK. – Edward R. Murrow (Warner Independent Pictures)
Outstanding Performance by a Female Actor in a Leading Role
Judi Dench / MRS. HENDERSON PRESENTS – Mrs. Laura Henderson (The Weinstein Company)
Felicity Huffman / TRANSAMERICA – Bree (The Weinstein Company)
Charlize Theron / NORTH COUNTRY – Josey Aimes (Warner Bros.)
Reese Witherspoon / WALK THE LINE – June Carter (20th Century Fox)
Ziyi Zhang / MEMOIRS OF A GEISHA – Sayuri (Columbia/DreamWorks/Spyglass)
Outstanding Performance by a Male Actor in a Supporting Role
Don Cheadle / CRASH – Graham (Lionsgate)
George Clooney / SYRIANA – Bob Barnes (Warner Bros.)
Matt Dillon / CRASH – Officer Ryan (Lionsgate)
Paul Giamatti / CINDERELLA MAN – Joe Gould (Universal Pictures)
Jake Gyllenhaal / BROKEBACK MOUNTAIN – Jack Twist (Focus Features)
Outstanding Performance by a Female Actor in a Supporting Role
Amy Adams / JUNEBUG – Ashley (Sony Pictures Classics)
Catherine Keener/ CAPOTE – Nelle Harper Lee (UA/Sony Pictures Classics)
Frances McDormand / NORTH COUNTRY – Glory (Warner Bros.)
Rachel Weisz / THE CONSTANT GARDENER – Tessa Quayle (Focus Features)
Michelle Williams / BROKEBACK MOUNTAIN – Alma (Focus Features)
Outstanding Performance by a Cast in a Motion Picture
BROKEBACK MOUNTAIN (Focus Features)
Linda Cardellini - Cassie
Anna Faris - Lashawn Malone
Jake Gyllenhaal - Jack Twist
Anne Hathaway - Lureen Phillips
Heath Ledger - Ennis Del Mar
Randy Quaid - Joe Aguirre
Michelle Williams - Alma
CAPOTE (UA/Sony Pictures Classics)
Bob Balaban - William Shawn
Marshall Bell - Warden Marshall Crutch
Clifton Collins, Jr. - Perry Smith
Chris Cooper - Alvin Dewey
Bruce Greenwood - Jack Dunphy
Philip Seymour Hoffman - Truman Capote
Catherine Keener - Nelle Harper Lee
Mark Pellegrino - Dick Hickock
CRASH (Lionsgate)
Chris "Ludacris" Bridges - Anthony
Sandra Bullock - Jean Cabot
Don Cheadle - Graham
Matt Dillon - Officer Ryan
Jennifer Esposito - Ria
William Fichtner - Flanagan
Brendan Fraser - Rick Cabot
Terrence Howard - Cameron Thayer
Thandie Newton - Christine Thayer
Ryan Phillippe - Thomas Hansen
Larenz Tate - Peter
GOOD NIGHT, AND GOOD LUCK. (Warner Independent Pictures)
Rose Abdoo - Millie Lerner
Alex Borstein - Natalie
Robert John Burke - Charlie Mack
Patricia Clarkson - Shirley Wershba
George Clooney - Fred Friendly
Jeff Daniels - Sig Mickelson
Reed Diamond - John Aaron
Tate Donovan - Jesse Zousmer
Robert Downey, Jr. - Joe Wershba
Grant Heslov - Don Hewitt
Peter Jacobson - Jimmy
Frank Langella - William Paley
Tom McCarthy - Palmer Williams
Dianne Reeves - Jazz Singer
Matt Ross - Eddie Scott
David Strathairn - Edward R. Murrow
Ray Wise - Don Hollenbeck
HUSTLE & FLOW (Paramount Classics)
Anthony Anderson - Key
Chris "Ludacris" Bridges - Skinny Black
Isaac Hayes - Arnel
Taraji P. Henson - Shug
Terrence Howard -DJay
Taryn Manning - Nola
Elise Neal - Yevette
Paula Jai Parker - Lexus
D.J. Qualls - Shelby
PRIMETIME TELEVISION
Outstanding Performance by a Male Actor in a Television Movie or Miniseries
Kenneth Branagh / WARM SPRINGS – Franklin Delano Roosevelt (HBO)
Ted Danson / KNIGHTS OF THE SOUTH BRONX – David MacEnulty (A&E)
Ed Harris / EMPIRE FALLS – Miles Roby (HBO)
Paul Newman / EMPIRE FALLS – Max Roby (HBO)
Christopher Plummer / OUR FATHERS – Cardinal Bernard Law (Showtime)
Outstanding Performance by a Female Actor in a Television Movie or Miniseries
Tonantzin Carmelo / INTO THE WEST – Thunder Heart Woman (TNT)
S. Epatha Merkerson / LACKAWANNA BLUES – Rachel "Nanny" Crosby (HBO)
Cynthia Nixon / WARM SPRINGS – Eleanor Roosevelt (HBO)
Joanne Woodward / EMPIRE FALLS – Francine Whiting (HBO)
Robin Wright Penn / EMPIRE FALLS – Grace Roby (HBO)
Outstanding Performance by a Male Actor in a Drama Series
Alan Alda / THE WEST WING – Arnold Vinick (NBC)
Patrick Dempsey / GREY'S ANATOMY – Dr. Derek Shepherd (ABC)
Hugh Laurie / HOUSE – Dr. Gregory House (FOX)
Ian McShane / DEADWOOD – Al Swearengen (HBO)
Kiefer Sutherland / 24 – Jack Bauer (FOX)
Outstanding Performance by a Female Actor in a Drama Series
Patricia Arquette / MEDIUM – Allison Dubois (NBC)
Geena Davis / COMMANDER IN CHIEF – Mackenzie Allen (ABC)
Mariska Hargitay / LAW & ORDER: SPECIAL VICTIMS UNIT – Det. Olivia Benson (NBC)
Sandra Oh / GREY'S ANATOMY – Dr. Cristina Yang (ABC)
Kyra Sedgwick / THE CLOSER – Deputy Chief Brenda Leigh Johnson (TNT)
Outstanding Performance by a Male Actor in a Comedy Series
Larry David / CURB YOUR ENTHUSIASM – Himself (HBO)
Sean Hayes / WILL & GRACE – Jack McFarland (NBC)
Jason Lee / MY NAME IS EARL – Earl Hickey (NBC)
William Shatner / BOSTON LEGAL – Denny Crane (ABC)
James Spader / BOSTON LEGAL – Alan Shore (ABC)
Outstanding Performance by a Female Actor in a Comedy Series
Candice Bergen / BOSTON LEGAL – Shirley Schmidt (ABC)
Patricia Heaton / EVERYBODY LOVES RAYMOND – Debra Barone (CBS)
Felicity Huffman / DESPERATE HOUSEWIVES – Lynette Scavo (ABC)
Megan Mullally / WILL & GRACE – Karen Walker (NBC)
Mary-Louise Parker / WEEDS – Nancy Botwin (Showtime)
Outstanding Performance by an Ensemble in a Drama Series
THE CLOSER (TNT)
G.W. Bailey Det. - Lt. Provenza
Michael Paul Chan - Lt. Michael Tao
Raymond Cruz - Det. Julio Sanchez
Gina Ravera - Det. Irene Daniels
Tony Denison - Det. Andy Flynn
Robert Gossett - Captain Taylor
Corey Reynolds - Sgt. David Gabriel
Kyra Sedgwick - Dep. Chief Brenda Leigh Johnson
J.K. Simmons - Asst. Chief Will Pope
Jon Tenney - FBI Agent Fritz Howard
GREY'S ANATOMY (ABC)
Justin Chambers - Alex Karev
Patrick Dempsey - Derek Shepherd
Katherine Heigl - Isobel "Izzie" Stevens
T.R. Knight - George O'Malley
Sandra Oh - Cristina Yang
James Pickens, Jr. - Richard Webber
Ellen Pompeo - Meredith Grey
Kate Walsh - Addison Forbes Montgomery Shepherd
Isaiah Washington - Preston Burke
Chandra Wilson - Miranda Bailey
LOST (ABC)
Adewale Akinnuoye-Agbaje - Mr. Eko
Naveen Andrews - Sayid
Emilie de Ravin - Claire
Matthew Fox - Jack
Jorge Garcia - Hurley
Maggie Grace - Shannon
Josh Holloway - Sawyer
Malcolm David - Kelley Walt
Daniel Dae Kim - Jin
Yunjin Kim - Sun
Evangeline Lilly - Kate
Dominic Monaghan - Charlie
Terry O'Quinn - Locke
Harold Perrineau - Michael
Michelle Rodriguez - Ana Lucia
Ian Somerhalder - Boone
Cynthia Watros - Libby
SIX FEET UNDER (HBO)
Lauren Ambrose - Claire Fisher
Joanna Cassidy - Margaret Chenowith
Frances Conroy - Ruth Fisher
James Cromwell - George Sibley
Rachel Griffiths - Brenda Chenowith
Michael C. Hall - David Fisher
Tina Holmes - Maggie Sibley
Peter Krause - Nate Fisher
Justina Machado - Vanessa Diaz
Freddy Rodriguez - Federico Diaz
Jeremy Sisto - Billy Chenowith
Mathew St. Patrick - Keith Charles
THE WEST WING (NBC)
Alan Alda - Arnold Vinick
Kristin Chenoweth - Annabeth Schott
Janeane Garofalo - Louise Thornton
Dulé Hill - Charlie Young
Allison Janney - C.J. Cregg
Joshua Malina - Will Bailey
Mary McCormack - Kate Harper
Janel Moloney - Donna Moss
Teri Polo - Helen Santos
Richard Schiff - Toby Ziegler
Martin Sheen - Josiah Bartlet
Jimmy Smits - Matthew Santos
John Spencer - Leo McGarry
Bradley Whitford - Josh Lyman
Outstanding Performance by an Ensemble in a Comedy Series
ARRESTED DEVELOPMENT (FOX)
Will Arnett - Gob Bluth
Jason Bateman - Michael Bluth
Michael Cera - George-Michael Bluth
David Cross - Tobias Fünke
Portia de Rossi - Lindsay Bluth Fünke
Tony Hale - Buster Bluth
Alia Shawkat - Maeby Fünke
Jeffrey Tambor - George Bluth, Sr./Oscar Bluth
Jessica Walter - Lucille Bluth
BOSTON LEGAL (ABC)
Rene Auberjonois - Paul Lewiston
Ryan Michelle Bathe - Sara Holt
Candice Bergen - Shirley Schmidt
Julie Bowen - Denise Bauer
Justin Mentell - Garrett Wells
Rhona Mitra - Tara Wilson
Monica Potter - Lori Colson
William Shatner - Denny Crane
James Spader - Alan Shore
Mark Valley - Brad Chase
CURB YOUR ENTHUSIASM (HBO)
Shelley Berman - Nat David
Larry David - Himself
Susie Essman - Susie Greene
Jeff Garlin - Jeff Greene
Cheryl Hines - Cheryl David
Richard Lewis - Himself
DESPERATE HOUSEWIVES (ABC)
Roger Bart - George Williams
Andrea Bowen - Julie Mayer
Mehcad Brooks - Matthew Applewhite
Ricardo Antonio Chavira - Carlos Solis
Marcia Cross - Bree Van De Kamp
Steven Culp - Rex Van De Kamp
James Denton - Mike Delfino
Teri Hatcher - Susan Mayer
Felicity Huffman - Lynette Scavo
Brent Kinsman - Preston Scavo
Shane Kinsman - Porter Scavo
Eva Longoria - Gabrielle Solis
Mark Moses - Paul Young
Doug Savant - Tom Scavo
Nicollette Sheridan - Edie Britt
Brenda Strong - Mary Alice Young
Alfre Woodard - Betty Applewhite
EVERYBODY LOVES RAYMOND (CBS)
Peter Boyle - Frank Barone
Brad Garrett - Robert Barone
Patricia Heaton - Debra Barone
Monica Horan - Amy McDougal-Barone
Doris Roberts - Marie Barone
Ray Romano - Raymond Barone
Madylin Sweeten - Ally Barone
MY NAME IS EARL (NBC)
Jason Lee - Earl Hickey
Jaime Pressly - Joy Turner
Eddie Steeples - Darnell
Ethan Suplee - Randy Hickey
Nadine Velazquez - Catalina
Screen Actors Guild Awards 42st Annual Life Achievement Award
Shirley Temple Black