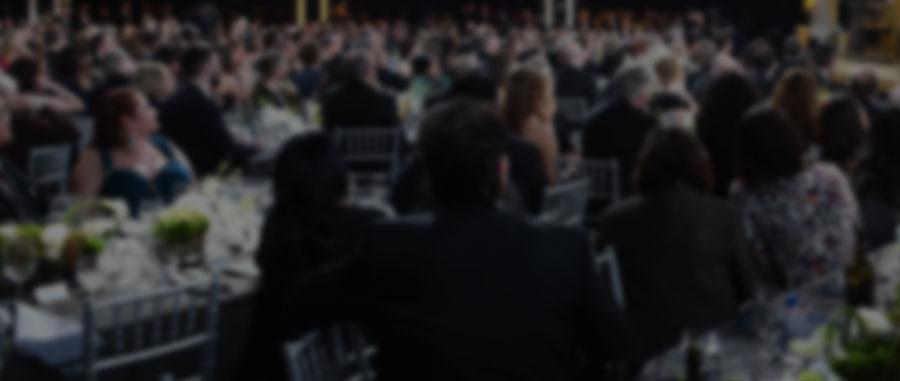 LOS ANGELES (February 1, 2012) – For the twelfth consecutive year, Dry Creek Vineyard wines were poured at the Screen Actors Guild Awards® which were held on Sunday January, 29 and televised on TNT and TBS. Second-generation proprietor Kim Stare Wallace and her hospitality team were on hand to pour their wines for the entertainment industry's elite. "It was such an honor to have our wines selected for this momentous occasion. People have come to recognize our wines at the event for their quality and complementary nature with food."
Dry Creek Vineyard has proudly served their family's wines to the who's-who of filmmaking and television since 1999. Once again, the winery provided a memorable large format (1.5L) bottles to commemorate the occasion. At the 18th Annual SAG Awards® dinner, Dry Creek Vineyard poured its premier estate Cabernet Sauvignon, 2006 Endeavour, as well as the winery's flagship white wine, 2010 Fumé Blanc . The winery also continued its tradition of offering wine tasting bars for sampling of select Dry Creek vintages during the pre-show cocktail hour. This year's additional tastings included Dry Creek's 2009 Foggy Oaks Chardonnay and 2007 Mariner.
Dry Creek Vineyard wines are also featured in the current online SAG Awards Ceremony Auction to benefit the SAG Foundation.. Wine aficionados can bid now through February 2 at www.sagawards.org/auction for Dry Creek's Ultimate Connoisseur's Trio: three six-liter bottles of Dry Creek Zinfandel, Cabernet Sauvignon and Meritage. The SAG Awards auction benefit's the SAG Foundation's children's literacy, actor assistance and educational programs.
Pouring wine for the world's finest actors has served the winery well over the years. A number of celebrities have visited the property and Kim Stare Wallace says it is a win-win for everyone involved. "It's always an honor to present our wines to Hollywood luminaries. Participating in this nationally televised event provides incredible exposure not just for Dry Creek Vineyard wines but also for Sonoma County at large."
The 18th Annual Screen Actors Guild Awards was produced by Jeff Margolis Productions in association with Screen Actors Guild Awards®, LLC. For more information about the SAG Awards, SAG, TNT and TBS, visit sagawards.org/about, "like" SAG Awards at facebook.com/sagawardsofficialpage and follow SAG Awards at twitter.com/sagawards.
Founded in 1972 by David S. Stare, Dry Creek Vineyard is located in the heart of Sonoma County, just outside of the charming wine country town of Healdsburg. As the region's first new winery in the Dry Creek Valley following Prohibition, founder David Stare paved the way for a viticultural reawakening in this vibrant winegrowing region. Among other industry firsts, Stare is recognized as being the first vintner to plant Sauvignon Blanc in the Dry Creek Valley. He was also responsible for the region's AVA status in 1983 and was the first vintner to use the term Meritage on his wine labels with the 1985 vintage. Now celebrating 40 years of family winemaking, Dry Creek Vineyard has remained a successful family owned winery, with the second generation – Dave's daughter Kim Stare Wallace, now running the family business.