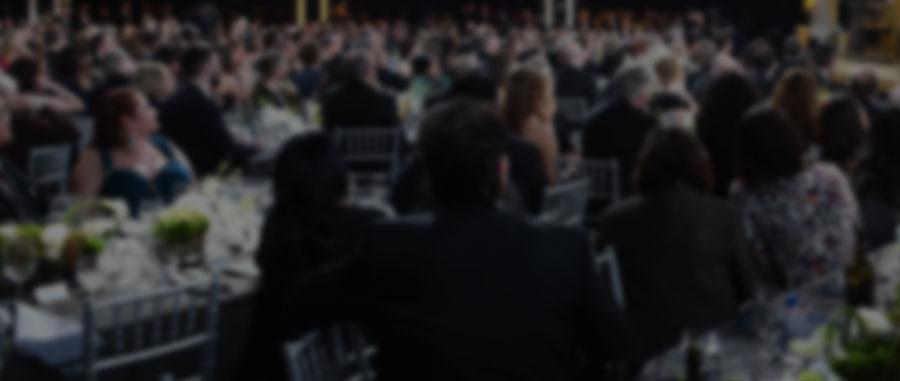 LOS ANGELES (Jan 6, 2015) – Carrie Fisher will present the 51st SAG Life Achievement Award to her mother, Debbie Reynolds, at the 21st Annual Screen Actors Guild Awards Ò , Executive Producer Kathy Connell announced today. The presentation of the union's highest accolade will be the centerpiece of the annual Actors® ceremony which will be simulcast live on Sunday, January 25, 2015 on TNT and TBS at 8:00 p.m. (ET) / 5:00 p.m. (PT).
SAG-AFTRA is honoring Debbie Reynolds for her career achievement and humanitarian accomplishments. Past recipients of the Life Achievement Award include Rita Moreno, Dick Van Dyke, Mary Tyler Moore, Ernest Borgnine, Betty White, James Earl Jones, Charles Durning, Julie Andrews, Shirley Temple Black, James Garner, Karl Malden, Clint Eastwood, Edward Asner, Ossie Davis and Ruby Dee, Sidney Poitier, Kirk Douglas, Elizabeth Taylor, Angela Lansbury, Robert Redford and George Burns.
Actor/novelist/screenwriter/performance artist Carrie Fisheris beloved for her portrayal of Princess Leia in the original "Star Wars" trilogy and will reprise the character in upcoming film "Star Wars: The Force Awakens." She's worked extensively since the mid 1970's on an impressive roster of films including "Shampoo," "The Blues Brothers," "Under the Rainbow," "Garbo Talks," "Hannah and Her Sisters," "The 'burbs," "Loverboy," "When Harry Met Sally," "Drop Dead Fred," "Soapdish," "Hook," "Heartbreakers," "Jay and Silent Bob Strike Back," "Charlie's Angels: Full Throttle," "Wonderland," and "The Women," among others. Among her numerous telefilm credits are "Leave Yesterday Behind," "Wright vs. Wrong," "Frankenstein," "Liberty" and "Sunday Drive." She's guest-starred in the series "Amazing Stories," "Sex and the City," "30 Rock," "The Big Bang Theory" and others. She voices Peter Griffin's boss Angela on the animated sitcom "Family Guy" and was a full-time judge on Fox's filmmaking competition reality series "On the Lot."
In 1987, she published her first novel, the bestseller Postcards from the Edge, which was adapted for the screen by Fisher. She also published the novels Surrender the Pink and Delusions of Grandma. Fisher wrote and performed in her one-woman play "Wishful Drinking" at the Geffen Playhouse in Los Angeles, which subsequently toured in select cities throughout the country (2006-2008). She published her autobiographical book, also titled Wishful Drinking, based on her successful play.
2014 Life Achievement Award recipient Debbie Reynoldsis celebrating her 66th year in show business. Star of more than 50 motion pictures, two Broadway shows, two television series, as well as dozens of television, cabaret and concert appearances here and abroad, Reynolds made her official screen debut as June Haver's younger sister in the 1950 musical "The Daughter of Rosie O'Grady." Her noted feature roles include her star-making turn as Kathy Selden in one of greatest screen musicals of all time, "Singin' in the Rain," opposite star and co-director Gene Kelly and Donald O'Connor; "The Unsinkable Molly Brown," for which she was nominated an Oscar® for her title role performance; "How the West was Won," which garnered three Oscars and five nominations; "Tammy and the Bachelor," which included the Oscar-nominated title song "Tammy," a No. 1 smash hit that earned Reynolds a gold record; "The Tender Trap," opposite Frank Sinatra; "The Pleasure of His Company," in which she danced with Fred Astaire; as the title role in the film version of the Broadway hit "Mary, Mary"; "Goodbye Charlie," with Tony Curtis and Walter Matthau; "Divorce American Style," with Dick Van Dyke and Jason Robards; and "How Sweet It Is," with James Garner. Reynolds worked extensively in drama films as well, beginning with 1956's "The Catered Affair," for which she earned a Best Supporting Actress Award from the National Board of Review. Among her many television roles, Reynolds received a 2000 Primetime Emmy® nomination for her recurring role as Debra Messing's mother in the hit comedy "Will & Grace" and starred with Elizabeth Taylor, Shirley MacLaine and Joan Collins in the 2001 ABC telefilm "These Old Broads," co-written by Carrie Fisher.
Since her first nightclub act at the Riviera Hotel in Las Vegas in 1960, Reynolds has remained busy on the stage. She's headlined on the casino circuit in every major city and in her own showroom, the Star Theatre in the Debbie Reynolds Hotel & Casino in Las Vegas, which she owned and operated from 1993 to 1998. She's starred on Broadway in "Irene," for which she was nominated for a Tony® Award as well as toured in productions of "Annie Get Your Gun," "Woman of the Year" and a revival of "The Unsinkable Molly Brown."
In 1987, Reynolds published her first memoir, Debbie: My Life, and in 2013 brought her personal and professional story up to date and shared anecdotes about the making of her extensive filmography in Unsinkable: A Memoir .Reynolds is proud of her two children, daughter Carrie and producer Todd Fisher. Reynolds is devoted to Carrie's daughter and her granddaughter, Billie Catherine Lourd.
For additional background on Ms. Reynolds, visit sagawards.org/awards/life-achievement-award-recipient/51st .