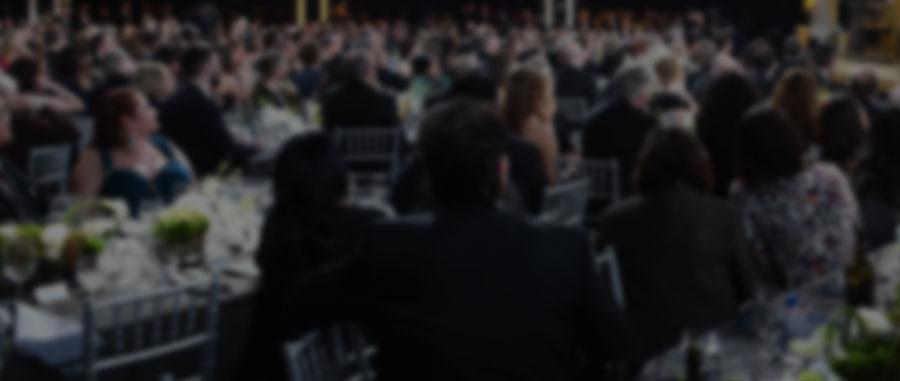 Los Angeles - Lucques Catering, under the direction of James Beard Award-winning chef Suzanne Goin and front-of-the-house expert Caroline Styne, will cater the 16th Annual Screen Actors Guild Awards®, SAG Awards® Committee chair JoBeth Williams announced today.  This 16th annual celebration of the year's finest performances will be telecast on TNT and TBS on Saturday, Jan. 23, 2010 from the Los Angeles Shrine Exposition Center, which will be transformed into intimate dinner theater setting for the festivities.
In making the announcement Williams said, "The SAG Awards challenges a chef to create a single plate that appeals to both the eye and the palate and as a televised event requires impeccable service that is efficient and unobtrusive.  We are confident we have found both in Lucques Catering, as well as an eco-consciousness that parallels our own."
Goin, together with award-winning sommelier Styne, owns three of Los Angeles' hottest restaurants. The 11-year-old Lucques, former carriage house of silent film star Harold Lloyd, was lauded by Gourmet magazine as one of America's Best Restaurants and by Saveur as eighth of its top 100. The Los Angeles Times' S. Irene Virbilia, who has called Goin "a chef's chef, one very much appreciated by her peers," wrote of Lucques: "the food is consistently delightful and original" and "the service always warm and professional," concluding that "at Lucques you can always count upon the fact that you are going to have a first rate experience." Michelle Huneven writing in O, The Oprah Magazine" praises Goin's "distinctive cooking style and vision based on Seasonal California ingredients and rustic Mediterranean tastes."
Goin, was honored by the James Beard Foundation as "Best Chef: California" in 2006 after being nominated the previous three years. The Foundation also honored her in 2006 for "Cooking from a Professional point of view" for her cookbook "Sunday Suppers at Lucques," as a nominee for their national Outstanding Chef Award in 2008 and 2009, and (with Styne) in 2006 as a nominee for Lucques' "Outstanding Service." Goin was named as one of " America's Best New Chefs" by Food & Wine magazine in 1999.
Goin and Styne perfected the art pairing intensely flavored small tastes with fine wines at their second restaurant, A.O.C., opened in 2003 and named that year by the Los Angeles Times as the "star of this year's crop of new restaurants." Praised by Bon Appetit in its Best of the Year issue as "the alpha and omega of charcuterie and stylish small-plate dining," A.O.C. features a menu described by Wine & Spirits, as comprised of  "fresh ingredients locally produced, responsibly farmed, fished or cultivated, simply prepared."
Their newest venture, "Tavern", opened this year, features both a restaurant and a take-home "Larder," from whose on-site bakery will come the breadsticks accompanying Goin's SAG Awards' antipasto plate.  Tavern has been termed "absolutely the restaurant of the moment" by LA Weekly critic Jonathan Gold, who called Goin "the closest thing in Los Angeles to a farmers-market deity."
Goin is also partnered her husband, chef David Lentz, in Lentz's seafood spot, "The Hungry Cat," which opened in Hollywood in 2005, joined by a Santa Barbara location in 2007.
A Los Angeles native, Goin interned at Ma Maison while still in high school and while attending Brown University worked at Providence's Al Forno and at London's Le Mazarin during a junior year abroad. After graduation, landed a two-year position in the kitchen of Chez Panisse under the tutelage of the legendary Alice Waters, founder of America's fresh food revolution.  Goin cooked at restaurants in Paris and Boston before rising to executive chef at Los Angeles' Campanille and then partnering with Styne, former manager of Jones Hollywood, to launch Lucques.
"The 16th Annual Screen Actors Guild Awards" will be produced by Jeff Margolis Productions in association with Screen Actors Guild Awards®, LLC. Jeff Margolis is the executive producer and director. Kathy Connell is the producer. JoBeth Williams, Daryl Anderson, Scott Bakula, Shelley Fabares and Paul Napier are producers for SAG. Gloria Fujita O'Brien and Mick McCullough are supervising producers. Benn Fleishman is executive in charge of production.  More information is available online at www.sagawards.org.
Screen Actors Guild is the nation's largest labor union representing working actors. Established in 1933, SAG has a rich history in the American labor movement, from standing up to studios to break long-term engagement contracts in the 1940s to fighting for artists' rights amid the digital revolution sweeping the entertainment industry in the 21st century. With 20 branches nationwide, SAG represents more than 120,000 actors who work in film and digital motion pictures and television programs, commercials, video games, industrials, Internet and all new media formats.  The Guild exists to enhance actors' working conditions, compensation and benefits and to be a powerful, unified voice on behalf of artists' rights. Headquartered in Los Angeles, SAG is a proud affiliate of the AFL-CIO. More information is available online at www.sag.org.
TBS, a division of Turner Broadcasting System, Inc., is television's top-rated comedy network.  It serves as home to such original comedy series as "My Boys," "The Bill Engvall Show," Tyler Perry's "House of Payne" and "Meet the Browns," as well as the upcoming "Neighbors from Hell"; late-night series like the upcoming "Lopez Tonight," starring George Lopez and "The Very Funny Show," hosted by Tim Meadows; hot contemporary comedies like "The Office," "My Name is Earl," "Family Guy" and "Seinfeld"; specials like "Funniest Commercials of the Year"; special events, including star-studded comedy festivals in Chicago and Las Vegas; blockbuster movies; and hosted movie showcases.
Turner Network Television (TNT), one of cable's top-rated networks, is television's destination for drama and home to such original series as the acclaimed and highly popular detective drama "The Closer," starring Kyra Sedgwick; "Saving Grace," starring Holly Hunter; "Raising the Bar," with Mark-Paul Gosselaar, Gloria Reuben and Jane Kaczmarek; "Leverage," starring Timothy Hutton; "HawthoRNe," with Jada Pinkett Smith; and "Dark Blue" starring Dylan McDermott. TNT also presents such powerful dramas, such as "Bones," "Cold Case," "Law & Order," "Without a Trace," "ER" and "Charmed"; broadcast premiere movies; compelling primetime specials, such as the "Screen Actors Guild Awards®"; and championship sports coverage, including NASCAR and the NBA.  TNT is available in high-definition.
Turner Broadcasting System, Inc., a Time Warner company, creates and programs branded news, entertainment, animation and young adult media environments on television and other platforms for consumers around the world.