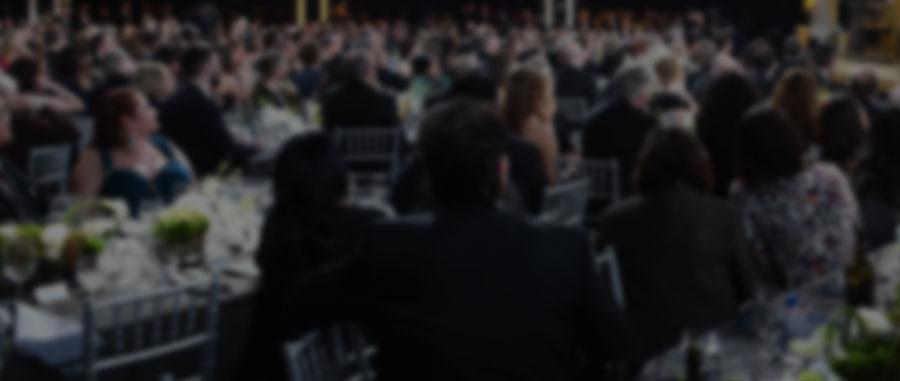 CHRISTINA APPLEGATE, SIMON BAKER, BENJAMIN BRATT, MORGAN FREEMAN, KATE HUDSON, DIANE KRUGER, HELEN MIRREN, MO'NIQUE, GABOUREY SIDIBE AND CHRISTOPH WALTZ WILL PRESENT AT THE 16TH ANNUAL SCREEN ACTORS GUILD AWARDS®
SAG Awards® will be Simulcast on TNT and TBS on Saturday, Jan. 23, 2010, Preceded by "TNT and PEOPLE Present the SCREEN ACTORS GUILD AWARDS® RED CARPET SHOW"
LOS ANGELES (Jan. 22, 2010) – Christina Applegate, Simon Baker, Benjamin Bratt, Morgan Freeman, Kate Hudson, Diane Kruger, Helen Mirren, Mo'Nique, Gabourey Sidibe and Christoph Waltz will be presenters at the 16th Annual Screen Actors Guild Awards®, Executive Producer Jeff Margolis announced today. They join previously announced presenters Alec Baldwin, Sandra Bullock, George Clooney, Brian Geraghty, Felicity Huffman, Anna Kendrick, Jane Lynch, Anthony Mackie, Michelle Monaghan, Carey Mulligan, Chris O'Donnell, Anna Paquin, Jeremy Renner, Ray Romano, Kyra Sedgwick, Meryl Streep, Justin Timberlake, Stanley Tucci, and Sigourney Weaver in honoring their colleagues at this year's Actors® ceremony.
The 16th Annual Screen Actors Guild Awards ceremony will be simulcast live on TNT and TBS from the Los Angeles Shrine Exposition Center on Saturday, Jan. 23, at 8 p.m. (ET/PT), 7 p.m. (CT) and 6 p.m. (MT). An encore presentation will air on TNT at 11 p.m. (ET/PT). (Viewers watching via satellite or in HD should check local listings.)
Preceding the SAG Awards® ceremony will be the premiere of "TNT and PEOPLE Magazine Present the SCREEN ACTORS GUILD AWARDS® RED CARPET SHOW" at 7:30 p.m. (ET/PT), 6:30 p.m. (CT) and 5:30 p.m. (MT) and the annual tnt.tv and tbs.com Red Carpet Webcast at 6:15 p.m. (ET), 5:15 p.m. (CT), 4:15 p.m. (MT) and 3:15 p.m. (PT).
Three-time Actor® nominee Christina Applegate is nominated this year for her performance in "Samantha Who?" Applegate will next be seen in the feature "Going the Distance."
First-time Actor nominee Simon Baker is nominated for his work as detective Patrick Jane in "The Mentalist." Baker will next appear in "The Killer Inside Me," co-starring Kate Hudson.
Actor recipient and six-time SAG Award nominee Benjamin Bratt was most recently seen in the hit ABC Actor-nominated comedy "Modern Family," and will star in the upcoming feature film La Mission this April.
Four-time SAG Award nominee Morgan Freeman is nominated this year for his lead role as Nelson Mandela in "Invictus." Freeman will soon film the feature film "Red" and is slated to appear as Duke Ellington in Revelations Entertainment's "The Jazz Ambassadors."
Actor nominee Kate Hudson stars in the musical film "Nine," for which she's receiving her second SAG Awards nomination. Next up for Hudson is the thriller "The Killer Inside Me," opposite Jessica Alba, Simon Baker and Casey Affleck.
First-time nominee Diane Kruger is celebrating two Actor nods this year for her supporting role and ensemble performance in the feature film "Inglourious Basterds." Kruger will next be seen starring in "Inhale" and "Unknown White Male."
A four-time Actor recipient and eight-time nominee, Helen Mirren is nominated for her lead role in "The Last Station." Mirren's current projects include "The Debt" and "The Love Ranch."
In her first SAG Awards appearance, Mo'Nique received two nominations for her supporting and cast performances in "Precious: Based on The Novel 'Push' By Sapphire." Mo'Nique can currently be seen hosting her late night talk show five nights a week on BET.
In her first SAG Awards appearance, Gabourey Sidibe received a double nomination for her lead and cast performance in "Precious: Based on the Novel 'Push' By Sapphire." Sidibe can next be seen in the Showtime series "The Big C."
First-time SAG Awards nominee Christoph Waltz received double nominations for his supporting and ensemble performances in "Inglourious Basterds," opposite Diane Kruger.

The 16th Annual Screen Actors Guild Awards will be produced by Jeff Margolis Productions in association with Screen Actors Guild Awards®, LLC. Jeff Margolis is the executive producer and director. Kathy Connell is the producer. JoBeth Williams, Daryl Anderson, Scott Bakula, Shelley Fabares and Paul Napier are producers for SAG. Gloria Fujita O'Brien and Mick McCullough are supervising producers. Benn Fleishman is executive in charge of production. More information is available online at www.sagawards.org.
Screen Actors Guild is the nation's largest labor union representing working actors. Established in 1933, SAG has a rich history in the American labor movement, from standing up to studios to break long-term engagement contracts in the 1940s to fighting for artists' rights amid the digital revolution sweeping the entertainment industry in the 21st century. With 20 branches nationwide, SAG represents more than 120,000 actors who work in film and digital theatrical motion pictures and television programs, commercials, video games, industrials, Internet and all new media formats. The Guild exists to enhance actors' working conditions, compensation and benefits and to be a powerful, unified voice on behalf of artists' rights. Headquartered in Los Angeles, SAG is a proud affiliate of the AFL-CIO. More information is available online at www.sag.org.
TBS, a division of Turner Broadcasting System, Inc., is television's top-rated comedy network. It serves as home to such original comedy series as "My Boys," Tyler Perry's "House of Payne" and "Meet the Browns," as well as the upcoming "Neighbors from Hell"; late-night series like "Lopez Tonight," starring George Lopez, and "The Very Funny Show," hosted by Tim Meadows; hot contemporary comedies like "The Office," "My Name is Earl," "Family Guy" and "Seinfeld"; specials like "Funniest Commercials of the Year"; special events, including star-studded comedy festivals in Chicago and Las Vegas; blockbuster movies; and hosted movie showcases.
Turner Network Television (TNT), one of cable's top-rated networks, is television's destination for drama and home to such original series as the acclaimed and highly popular detective drama "The Closer," starring Kyra Sedgwick; "Men of a Certain Age," starring Ray Romano, Andre Braugher and Scott Bakula; "Saving Grace," starring Holly Hunter; "Leverage," starring Timothy Hutton; "HawthoRNe," with Jada Pinkett Smith; and "Dark Blue" starring Dylan McDermott, as well as the newly acquired "Southland." TNT also presents such powerful dramas, such as "Bones," "CSI: NY" and "Numb3rs"; broadcast premiere movies; compelling primetime specials, such as the "Screen Actors Guild Awards(r)"; and championship sports coverage, including NASCAR and the NBA. TNT is available in high-definition.
Turner Broadcasting System, Inc., a Time Warner company, creates and programs branded news, entertainment, animation and young adult media environments on television and other platforms for consumers around the world.