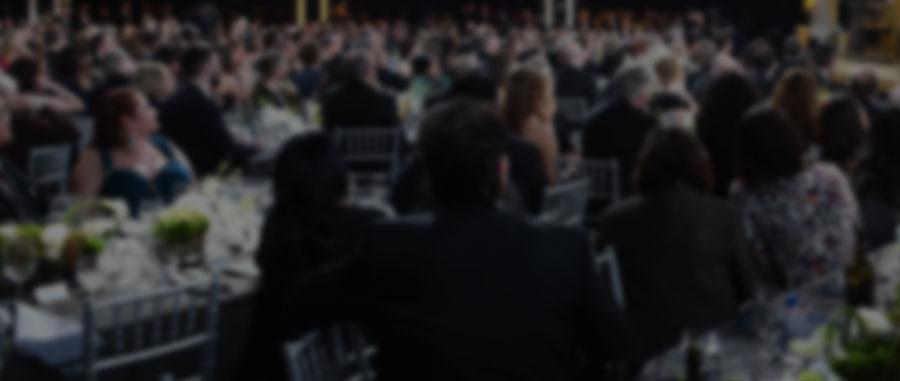 Personal Anecdotes will open the 18th Annual SAG Awards® Ceremony Simulcast On TNT and TBS, Sunday, Jan. 29 at 8 p.m. (ET) / 5 p.m. (PT)
LOS ANGELES (Jan. 23, 2012) - When the 1st Annual Screen Actors Guild Awards® premiered on March 8, 1995, it opened with a speech by Angela Lansbury introducing the concept behind the SAG Awards and the Actor® statuette, and a little of her own history as a performer: "I've been Elizabeth Taylor's sister, Spencer Tracy's mistress, Elvis's mother and a singing teapot." She ended by telling the assembled audience of SAG Awards' nominees and presenters: "Tonight is dedicated to the art and craft of acting by the people who should know about it: actors. And remember, you're one too!"
Thus began a tradition of the Screen Actors Guild Awards opening with a distinguished actor telling the audience a bit about their perceptions of their craft or some brief biographical anecdote. For the SAG Awards first eight years, that tradition was carried on by a single actor with Michael Keaton, Dennis Hopper, John Lithgow, Kathy Bates, Whoopi Goldberg, James Woods and Sir Ian McKellen following chronologically in Lansbury's footsteps.
The concept was so well received that for the 9th SAG Annual Awards supervising producer Gloria Fujita O'Brien suggested a new twist on the tradition: involve more actors telling shorter stories, allowing room for actors of all ages and backgrounds to tell tales of many different emotional tones. To make it even more fun for the audience, the producers decided to keep the identities of those storytellers secret until they popped up on camera. Since the 9th SAG Awards on March 9, 2003, 60 more actors have told their stories, ending almost always with the signature "I am an actor."
Those 60 storytellers are (alphabetically): Alan Alda, Will Arnett, Alec Baldwin, Kathy Bates, Halle Berry, Ellen Burstyn, Steve Carell, Keisha Castle-Hughes, Tom Cavanagh, Marcia Cross, Tyne Daly, Kristin Davis, James Denton, Edie Falco, Sally Field, Jenna Fischer, Victor Garber, Jeff Garlin, Jennifer Garner, Brad Garrett, Anne Hathaway, Dennis Haysbert, Patricia Heaton, Marg Helgenberger, Jeremy Irons, Shirley Jones, Anil Kapoor, Ben Kingsley, Jane Krakowski, John Krasinski, Melissa Leo, Eva Longoria Parker, Bernie Mac, Kyle MacLachlan, Julianna Margulies, Jesse L. Martin, Jack McBrayer, S. Epatha Merkerson, Alfred Molina, Cory Monteith, Thandie Newton, Sandra Oh, David Hyde Pierce, Randy Quaid, Phylicia Rashad, Freddie Rodriguez, Rico Rodriguez, Rebecca Romijn, Doug Savant, William Shatner, Sherri Shepherd, Jada Pinkett Smith, John Spencer, Julia Stiles, Eric Szmanda, Sofia Vergara, Jessica Walter, Keith Williams, Vanessa Williams, Evan Rachel Wood
This year's surprise storytellers will share their personal anecdotes to open the 18th Annual Screen Actors Guild Awards ceremony at the Shrine Exposition Center on Sunday, Jan. 29 at 8 p.m. (ET) / 5 p.m. (PT), simulcast live on TNT and TBS, with an encore presentation immediately following on TNT at 10 p.m. (ET) / 7 p.m. (PT)
Here are some of our favorite past stories with the actor's names omitted. We'll be posting who told which story on our SAG Awards Blog (http://blog.sagawards.org) all this week.
"When I was in the 6th grade I told my mother that I wanted to be an actress and she said that I would grow out of it. Mom, it hasn't happened yet. I'm _______ and I'm an actor."
"In 1978 I got my SAG card and since then I've been asked to give it back on six separate occasions. I'm ______ and I don't belong here."
"I grew up in Hawaii in a single parent household. I struggled to succeed in a society that didn't know what to make of me. And now I'm the leader of the free world. Oh my God, that's not me! Sorry. I'm ________ and I'm an actor."
"I was once a singing waitress at the Catskills and now look at me. I'm _______. I'm an actor."
"On January 15th, 2009 a US Airways pilot named Chesley Sullenberger, performed an exacting perfect emergency landing into the icy cold waters of Hudson River. It's a good thing I was not behind the controls of that plane, because I'm __________ and I'm an actor."
"My profession has allowed me to have, for me and my family, a beautiful life in this great country. I am living proof that even someone with a crazy accent can have their dreams come true here. I am Columbian, I love America. I'm __________ and I am an actor."