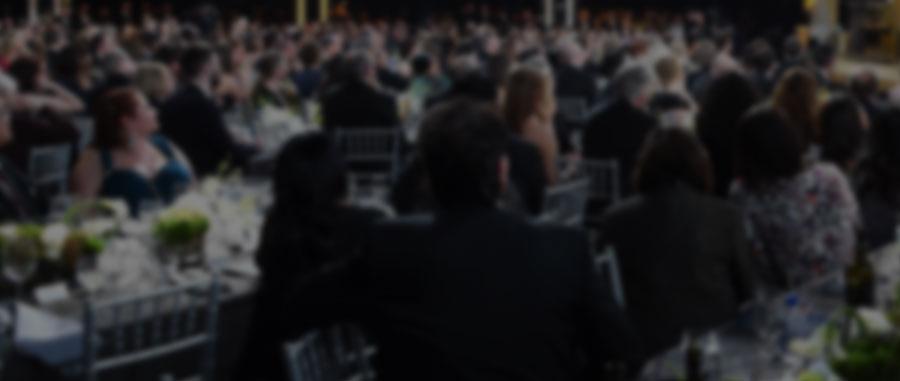 (November 11, 2009) -  Turner Classic Movies (TCM) will pay tribute to five actors who have received one of the highest honors any film performer can achieve: the Screen Actors Guild Life Achievement Award.  TCM's four-film presentation will take place in primetime Friday, Jan. 22, the night before sister networks TNT and TBS present a live simulcast of the 16th Annual Screen Actors Guild Awards®.
TCM's tribute will begin at 8 p.m. (ET) with the 1935 comedy short Tit for Tat, starring Stan Laurel, who became only the second actor to receive the prestigious Life Achievement Award in 1963.  Next up, Jack Lemmon, who was honored by the Screen Actors Guild in 1989, stars in the Neil Simon comedy The Out-of-Towners (1969).  Sidney Poitier, honored in 1999, and Ruby Dee, honored in 2000, star in the dramatic adaptation of Lorraine Hansberry's play A Raisin in the Sun (1961).  And the night closes out with 1998 honoree Kirk Douglas in the suspenseful Western Last Train from Gun Hill (1959).
The following is a complete schedule for the night at a glance:
8 p.m. Tit for Tat (1935) - starring Stan Laurel and Oliver Hardy.
8:30 p.m. The Out-of-Towners (1969) - starring Jack Lemmon and Sandy Dennis.
10:15 p.m. A Raisin in the Sun (1961) - starring Sidney Poitier, Claudia McNeil and Ruby Dee.
12:30 a.m. Last Train from Gun Hill (1959) - starring Kirk Douglas and Anthony Quinn.
The Screen Actors Guild's Life Achievement Award is the most prestigious accolade given by the organization.  It is granted not only for career achievement but also humanitarian accomplishment. The honor was first bestowed in 1962, when the Guild paid tribute to musical-comedy star Eddie Cantor.  Subsequent recipients have included Bob Hope, Barbara Stanwyck, James Stewart, Edward G. Robinson, Gregory Peck, Charlton Heston, Rosalind Russell, Pearl Bailey, James Cagney, Katharine Hepburn, Paul Newman and Joanne Woodward, Red Skelton, Gene Kelly, Burt Lancaster, Audrey Hepburn, Robert Redford, Elizabeth Taylor, Clint Eastwood, James Garner, Julie Andrews, Charles Durning and James Earl Jones, among others.  A complete list of Life Achievement recipients is available at http://www.sagawards.org/previous-life-achievement-recipients.
This year's Screen Actors Guild Life Achievement honoree is television and film actress Betty White.  She will receive the award during the 16th Annual Screen Actors Guild Awards ceremony, which will be simulcast live on TNT and TBS Saturday, Jan. 23, 2010, at 8 p.m. (ET/PT), 7 p.m. (CT) and 6 p.m. (MT).
Screen Actors Guild is the nation's largest labor union representing working actors. Established in 1933, SAG has a rich history in the American labor movement, from standing up to studios to break long-term engagement contracts in the 1940s to fighting for artists' rights amid the digital revolution sweeping the entertainment industry in the 21st century. With 20 branches nationwide, SAG represents more than 120,000 actors who work in film and digital theatrical motion pictures and television programs, commercials, video games, industrials, Internet and all new media formats.  The Guild exists to enhance actors' working conditions, compensation and benefits and to be a powerful, unified voice on behalf of artists' rights. Headquartered in Los Angeles, SAG is a proud affiliate of the AFL-CIO. More information is available online at www.sag.org.
Turner Classic Movies is a Peabody Award-winning network celebrating 15 years of presenting great films, uncut and commercial-free, from the largest film libraries in the world. Currently seen in more than 80 million homes, TCM features the insights of veteran primetime host Robert Osborne and weekend daytime host Ben Mankiewicz, plus interviews with a wide range of special guests. As the foremost authority in classic films, TCM offers critically acclaimed original documentaries and specials along with regular programming events that include The Essentials, 31 Days of Oscar and Summer Under the Stars.  TCM also stages special events and screenings, such as the upcoming TCM Classic Film Festival in Hollywood; produces a wide range of media about classic film, including books and DVDs; and hosts a wealth of materials at its Web site, www.tcm.com.  TCM is part of Turner Broadcasting System, Inc., a Time Warner company.
Turner Broadcasting System, Inc., a Time Warner company, creates and programs branded news, entertainment, animation and young adult media environments on television and other platforms for consumers around the world.