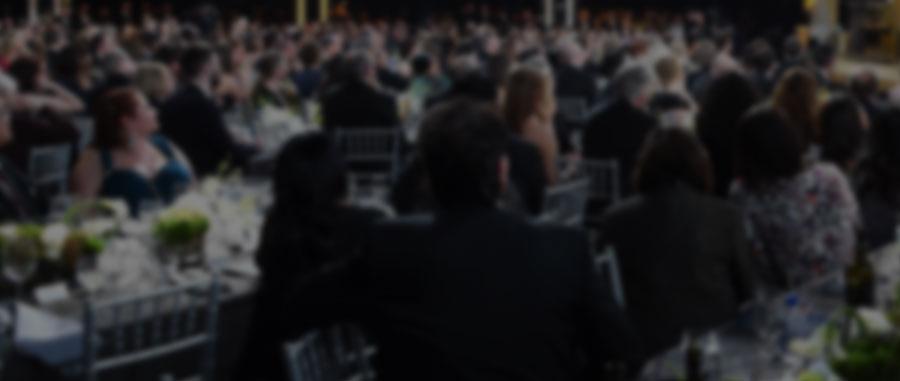 The SAG Awards Holiday Auction begins online today and runs through December 16
LOS ANGELES (Dec. 6, 2012) – The Screen Actors Guild Awards® kicks off the first of three online auctions to benefit the Screen Actors Guild Foundation with the Holiday Auction beginning today at 6 p.m. (PST) at sagawards.org/auction. The auction will stay open for 10 days and close at 6 p.m., (PST) on Sunday, Dec 16, 2012. Auction items include a VIP ticket package to attend the SAG Awards ceremony and gala on Sunday, Jan. 27, 2013.
Proceeds from the SAG Awards Holiday Auction will benefit the SAG Foundation to help sustain their award-winning children's literacy programs: BookPALS (Performing Artists for Literacy in Schools), reading to over 60,000 children monthly in classrooms and hospitals nationwide, and Storyline Online, reaching an average of 750,000 global views each month. The auction also supports the Foundation's Catastrophic Health Fund and emergency services, including the Superstorm Sandy Relief Fund; video preservation of the creative legacy of performers; scholarships for performers and their children; valuable casting seminars and related professional workshops. The Foundation also operates The Actors Center and Don LaFontaine Voice-Over Lab. For additional information, please visit sagfoundation.org.
The following is a complete list of items for the Holiday Auction, which is organized by experiences, unique gifts and autographed memorabilia & collectibles.
Experiences
• SAG Awards VIP package: two tickets to the SAG Awards ceremony and gala, two coach tickets on United Airlines, a three-night stay at the Montage Beverly Hills, limo transportation and a SAG Awards backstage tour on rehearsal day
• Visit to the set of HBO's "True Blood" and signed DVDs
• Visit to the set of NBC's "Parks and Recreation" and meet-and-greet with the cast
• Lunch on set with the guys of Comedy Central's "Workaholics"
• Meet-and-greet with Fran Drescher on the set of TV Land's "Happily Divorced"
• Two VIP tickets to "Ellen: The Ellen DeGeneres Show"
• Visit to the set of TV Land's "Hot in Cleveland" and a signed script
• L.A. Times suite at Staples Center for Clippers vs. Oklahoma City game: 17 tickets and four VIP parking passes
• Backstage tour of the SAG Awards on rehearsal day
• Hollyscoop Hollywood red carpet makeover plus two SAG Awards red carpet bleacher seats
• Big Ten Network studio tour and BTN school swag
• Four VIP tickets to see TBS' "Conan"
• Four tickets to see NBC's "The Tonight Show with Jay Leno!"
• Two tickets to see E! Entertainment's "Chelsea Lately"
• "Wheel of Fortune" VIP package
• Five classes taught by "Dancing with the Stars" professional dancer Louis van Amstel at LaBlast Fitness
• Tickets to various Florida attractions
• Porky Pig voicemail recording by Bob Bergen
• Fran Drescher personalized voicemail recording
Unique Gifts
• A "Marilyn in White" print, circa 1954, by photographer Bruno Bernard on the New York set of The Seven Year Itch
• Portalumi Grande, a large FENDI Casa candleholder
• A Radical SkinCare package
• A 6L Champagne Taittinger bottle signed by 18th Annual SAG Awards winners and presenters
• Art of Love Series: Attract Your Soulmate Now! platinum package
• A Super Accurate Fortune Cookies package
• Two pairs of Salvatore Ferragamo Sunglasses, His and Hers
• Two pairs of FENDI sunglasses, His and Hers
• A Mont Blanc Marlene Dietrich Pen
• A Duo Powered Atari Arcade
Autographed Memorabilia & Collectibles
• An "Anna Karenina" book, signed by Keira Knightley, star of the Focus Features film
• An "End of Watch" poster signed by the cast of the Open Road Films movie
• A signed script from HBO's "Enlightened"
• A signed script, DVD set and promotional items from HBO's "Girls"
• A signed poster from Open Road Films' "The Grey"
• A "House" tote bag, ball cap and water bottle from the Fox TV series
• A "Mad Men" Package: Seasons 1-4 on DVD, two shirts and a cast-signed script of the pilot
• A copy of "On the Road," signed by the cast of the upcoming IFC film
• A film poster and copy of "The Perks of Being a Wallflower," each signed by the cast of the Summit Entertainment film
• A signed poster and script from Sony Pictures Classics' "Smashed"
• A "Wheel of Fortune" VIP package
• A personalized, signed copy of the renowned sleight of hand artist, actor and author Ricky Jay's book "Celebrations of Curious Characters"
• Various signed celebrity-authored books
• A signed Nobu cookbook
• A tambourine, signed by members of the musical group Heart
• The tunic worn by Dev Patel's character in Fox Searchlight's "The Best Exotic Marigold Hotel"
In January, the final two SAG Awards online auctions benefiting the SAG Foundation take place. From Jan. 3-13, fans will have the chance to bid on 80 available seats in the Red Carpet Bleacher Auction. Winners will be able to video, take pictures and ask for autographs from their favorite celebrities. The Ceremony Auction, which takes place from Jan. 21-31, 2013, revolves around the nominated actors, ensembles, presenters, sponsors and media. In previous years, the auction has included autographed scripts and posters, wardrobe, props as well as set visits to studios.
Nominations for the 19th Annual Screen Actors Guild Awards will be announced on Wednesday, Dec. 12, 2012 at the Pacific Design Center in West Hollywood, telecast live on TNT at 9:00 a.m. (ET) / 6:00 a.m. (PT) and webcast live on tntdrama.com and tbs.com, preceded by the stunt ensemble honors nominations at 8:50 a.m. (ET) / 5:50 a.m. (PT), webcast live on tntdrama.com and tbs.com.