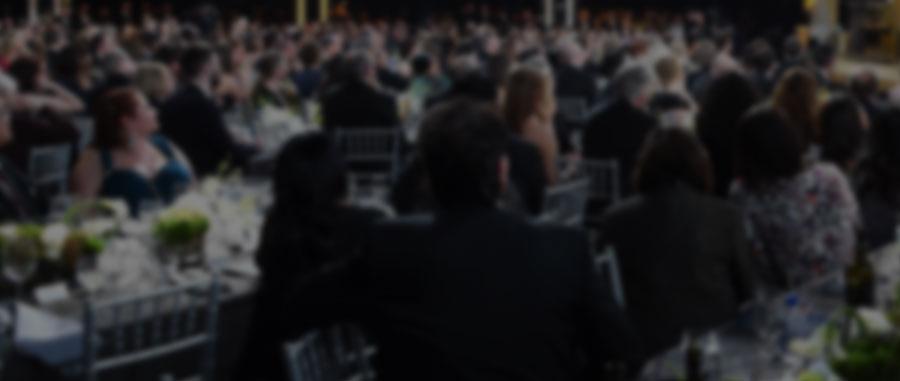 SAG Awards® Nominees Will Be Announced on Wednesday, Dec. 10, 2014 and the SAG Awards® Ceremonies Will Be Simulcast Live on TNT and TBS on Sunday, Jan. 25, 2015
LOS ANGELES (Monday, July 7, 2014) – Submissions of performances for consideration for the 21st Annual Screen Actors Guild Awards® nominations are now open online at sagawards.org/submissions, it was announced today by SAG Awards® Committee Chair JoBeth Williams. Submissions will close on Thursday, Oct. 23, 2014 at 5 p.m. (PST).
The Screen Actors Guild Award — The Actor® — is presented by SAG-AFTRA for outstanding performances in motion pictures, television, cable and new media programs. Performances in new media-originated programs which follow the format of traditional series, movies and miniseries and which satisfy all other eligibility criteria shall be considered for nomination. Actors may submit their own performances from 2014 for consideration in categories of the actor's choosing. With the actor's permission, producers, studios/networks, agents, managers, or publicists may also submit performances for consideration in the category designated by the actor. Nominations for the21st Annual SAG Awards® will be announced on Wednesday, Dec. 10 at the Pacific Design Center in West Hollywood.
Of the top industry honors presented to performers, only the SAG Awards are selected entirely by actors' union peers. The nominees for performances in 2014, including the distinctive ensemble awards and stunt ensemble honors, will be chosen by two separate film and television nominating panels, each comprised of over 2,200 SAG-AFTRA members from across the United States, who were randomly selected this spring. Nomination ballots will be mailed on Wednesday, Nov. 19 and voting closes on Monday, Dec. 8.
After nominations are announced, final SAG Awards voting instructions will be mailed on Tuesday, Dec. 16 to all active members of SAG-AFTRA. Online voting is encouraged. Final voting paper ballots are available only upon request between Wednesday, Oct. 1, 2014 and Wednesday, Jan. 7, 2015. Online votes must be cast or previously-requested paper ballots returned by Friday, Jan. 23 to the SAG Awards election firm, where results will be sealed until they are opened onstage at the 21st Annual Screen Actors Guild Awards on Sunday, Jan. 25. The ceremony will be simulcast live from the Los Angeles Shrine Exposition Center on TNT and TBS at 8 p.m. (ET), 7 p.m. (CT), 6 p.m. (MT) and 5 p.m. (PT).
Complete rules and regulations for the 21st Annual SAG Awards are posted at www.sagawards.org/rules.
Categories for submission are as follows:
Theatrical Motion Pictures Outstanding Performance by a Male Actor in a Leading Role
Outstanding Performance by a Female Actor in a Leading Role
Outstanding Performance by a Male Actor in a Supporting Role
Outstanding Performance by a Female Actor in a Supporting Role
Outstanding Performance by a Cast in a Motion Picture
Television, Cable and New Media Programs
Outstanding Performance by a Male Actor in a Television Movie or Miniseries
Outstanding Performance by a Female Actor in a Television Movie or Miniseries
Outstanding Performance by a Male Actor in a Drama Series
Outstanding Performance by a Female Actor in a Drama Series
Outstanding Performance by a Male Actor in a Comedy Series
Outstanding Performance by a Female Actor in a Comedy Series
Outstanding Performance by an Ensemble in a Drama Series
Outstanding Performance by an Ensemble in a Comedy Series
Stunt Ensemble Honors (recipients to be announced from the SAG Awards® red carpet on Sunday, Jan. 25)
Outstanding Action Performance by a Stunt Ensemble in a Motion Picture
Outstanding Action Performance by a Stunt Ensemble in a Comedy or Drama Series
Upcoming key deadlines and events leading to the 21st Annual Screen Actors Guild Awards are:
Monday, July 7, 2014
Submissions Open at sagawards.org/submissions
Wednesday, Oct. 1, 2014
Media Nomination Announcement and Ceremony Credential Applications Open at sagawards.org
Publicists Nomination Announcement Credential Applications Open at sagawards.org
Wednesday, Oct. 1, 2014
Period to Request Paper Final Ballots in Lieu of Online Voting Begins
Thursday, Oct. 23, 2014
Submissions Close at 5 p.m. PT at sagawards.org/submissions
Thursday, Oct. 30, 2014
Media Nomination Announcement and Ceremony Credential Applications Close
Friday, Nov. 7, 2014
Publicists Nomination Announcement Credential Applications Close
Wednesday, Nov. 19, 2014
Nominations Ballots Mailed
Monday, Dec. 1, 2014
Deadline for Paying November 2014 Dues and/or Changing Address with SAG-AFTRA to be Eligible for Final Balloting
Monday Dec. 8, 2014
Nomination Ballots Due at the Elections Firm by 12 Noon p.m. PT
Monday, Dec. 8, 2014
Records Pulled for Final Balloting
Wednesday, Dec. 10, 2014
Nominations Announced at 6 a.m. PT
Thursday, Dec. 11, 2014
Publicists Ceremony Credential Applications Open at sagawards.org
Tuesday, Dec. 16, 2014
Final Voting Information Mailed to Members
Monday, Jan. 5, 2015
Publicists Ceremony Credential Applications Close
Wednesday, Jan. 7, 2015
Final Day to Request Paper Final Ballots in Lieu of Online Voting
Friday, Jan. 23, 2015
Final Votes Must be Cast Online or Ballots Received by the Elections Firm by 12 Noon PT
Sunday, Jan. 25, 2015
21st Annual Screen Actors Guild Awards®