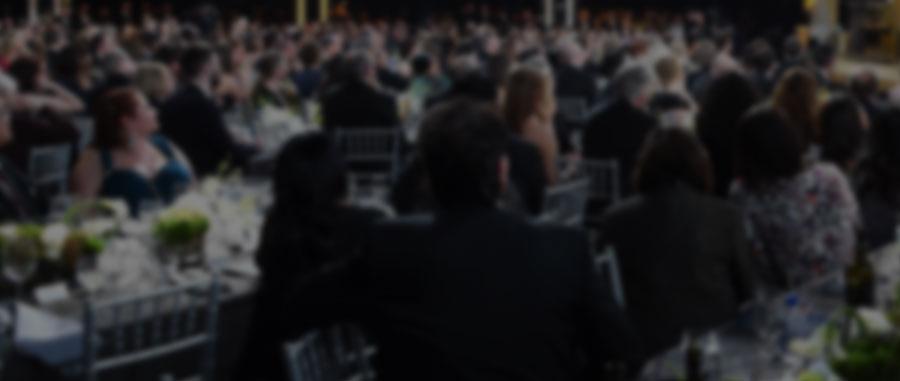 Los Angeles, California - Screen Actors Guild presented its coveted Actor® statuette for the outstanding motion picture and primetime television performances of 2005 at the 12th Annual Screen Actors Guild Awards® in ceremonies attended by film and television's leading actors, held Sunday, Jan. 29 at the Los Angeles Shrine Exposition Center. The 12h Annual Screen Actors Guild Awards® was simulcast by TNT and TBS at 8 p.m., ET/PT, 7 p.m. CT and 6 p.m. MT
The honorees were selected by the active Guild membership nationwide.
Shirley Temple Black was presented with Screen Actors Guild's highest honor, the 42th Annual Life Achievement Award by Jamie Lee Curtis, following a filmed tribute.
Honored with individual awards were Paul Giamatti, Philip Seymour Hoffman, Rachel Weisz and Reese Witherspoon for performances in motion pictures and Sean Hayes, Felicity Huffman, S. Epatha Merkerson, Paul Newman, Sandra Oh and Kiefer Sutherland for performances in television. Screen Actors Guild originated awards for the outstanding performances by a motion picture cast and by television comedy and drama ensembles. The Actor® for a motion picture cast performance went this year to "Crash" and the Actors® for television comedy and drama ensemble performances went this year to "Desperate Housewives" and "Lost".
William Shatner introduced a cinematic salute to SAG members who perform in commercials.
PEOPLE magazine and the Entertainment Industry Foundation (EIF) hosted the Screen Actors Guild Post-Awards Gala for the tenth consecutive year. This exclusive event honors the philanthropic causes and good works of the members of the Screen Actors Guild. The gala, benefiting the Screen Actors Guild Foundation, immediately followed the SAG Awards on the back lot of the Shrine Exposition Center.
The Screen Actors Guild Awards® is a presentation of Jeff Margolis Productions in association with Screen Actors Guild. Jeff Margolis is the executive producer and Kathy Connell is the producer. Yale Summers, Karla Tamburrelli, Daryl Anderson, Shelley Fabares and Paul Napier are producers for SAG. Gloria Fujita O'Brien and Mick McCullough are supervising producers. Alan Carter is the director and Stephen Pouliot is the writer. Benn Fleishman is executive in charge of production.
The complete list of recipients of the 12th Annual Screen Actors Guild Awards® follows.
12th ANNUAL SCREEN ACTORS GUILD AWARDS® RECIPIENTS
THEATRICAL MOTION PICTURES
Outstanding Performance by a Male Actor in a Leading Role
Philip Seymour Hoffman / CAPOTE – Truman Capote UA/Sony Pictures Classics
Outstanding Performance by a Female Actor in a Leading Role
Reese Witherspoon / WALK THE LINE – June Carter 20th Century Fox
Outstanding Performance by a Male Actor in a Supporting Role
Paul Giamatti / CINDERELLA MAN – Joe Gould Universal Pictures
Outstanding Performance by a Female Actor in a Supporting Role
Rachel Weisz / THE CONSTANT GARDENER – Tessa Quayle Focus Features
Outstanding Performance by a Cast in a Motion Picture
CRASH Lionsgate
Chris "Ludacris" Bridges Anthony
Sandra Bullock Jean Cabot
Don Cheadle Graham
Matt DillonOfficer Ryan
Jennifer Esposito Ria
William Fichtner Flanagan
Brendan Fraser Rick Cabot
Terrence Howard Cameron Thayer
Thandie Newton Christine Thayer
Ryan Phillippe Thomas Hansen
Larenz Tate Peter
PRIMETIME TELEVISION
Outstanding Performance by a Male Actor in a Television Movie or Miniseries
Paul Newman / EMPIRE FALLS – Max Roby HBO
Outstanding Performance by a Female Actor in a Television Movie or Miniseries
S. Epatha Merkerson / LACKAWANNA BLUES – Rachel "Nanny" Crosby HBO
Outstanding Performance by a Male Actor in a Drama Series
Kiefer Sutherland / 24 – Jack Bauer FOX
Outstanding Performance by a Female Actor in a Drama Series
Sandra Oh / GREY'S ANATOMY – Dr. Cristina Yang ABC
Outstanding Performance by a Male Actor in a Comedy Series
Sean Hayes / WILL & GRACE – Jack McFarland NBC
Outstanding Performance by a Female Actor in a Comedy Series
Felicity Huffman / DESPERATE HOUSEWIVES – Lynette Scavo ABC
Outstanding Performance by an Ensemble in a Drama Series
LOST ABC
Adewale Akinnuoye-Agbaje Mr. Eko
Naveen Andrews Sayid
Emilie De Ravin Claire
Matthew Fox Jack
Jorge Garcia Hurley
Maggie Grace Shannon
Josh Holloway Sawyer
Malcolm David Kelley Walt
Daniel Dae Kim Jin
Yunjin Kim Sun
Evangeline Lilly Kate
Dominic Monaghan Charlie
Terry O'Quinn Locke
Harold Perrineau Michael
Michelle Rodriguez Ana Lucia
Ian Somerhalder Boone
Cynthia Watros Libby
Outstanding Performance by an Ensemble in a Comedy Series
DESPERATE HOUSEWIVES ABC
Roger Bart George Williams
Andrea Bowen Julie Mayer
Mehcad Brooks Matthew Applewhite
Ricardo Antonio Chavira Carlos Solis
Marcia Cross Bree Van De Kamp
Steven Culp Rex Van De Kamp
James Denton Mike Delfino
Teri Hatcher Susan Mayer
Felicity Huffman Lynette Scavo
Brent Kinsman Preston Scavo
Shane Kinsman Porter Scavo
Eva Longoria Gabrielle Solis
Mark Moses Paul Young
Doug Savant Tom Scavo
Nicollette Sheridan Edie Britt
Brenda Strong Mary Alice Young
Alfre Woodard Betty Applewhite
Screen Actors Guild Awards 42nd Annual Life Achievement Award
Shirley Temple Black