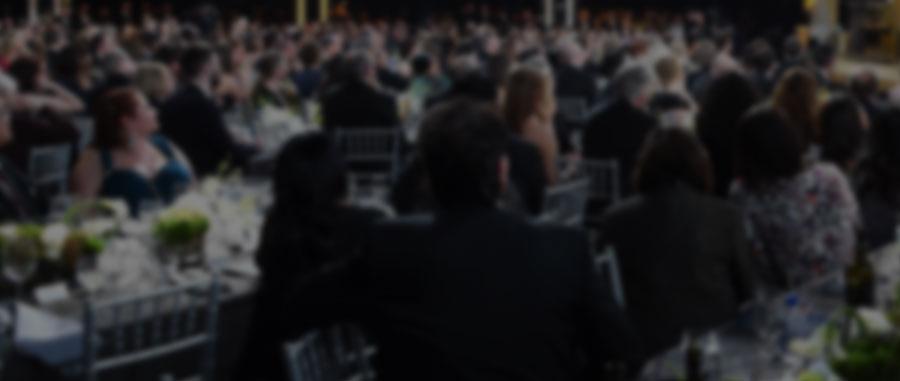 Carried Live on TNT, tbs.com and tnt.tv at 6 am PT / 9 am ET
Announcement Marks First Time SAG Awards™ Nominations will be Revealed
in December
Los Angeles, California - Nominations for the 2008 Screen Actors Guild
Awards® will be announced at the Pacific Design Center's SilverScreen Theater
in West Hollywood, CA, for the seventh time in the SAG Awards™ 14-year
history, executive producer Jeff Margolis announced today. Nominations for
outstanding performances in five film and eight television categories will be
revealed on the morning of Thursday, Dec. 20, telecast on TNT and webcast at
tbs.com and tnt.tv at 6 am PT / 9 am ET, 8 am CT, 7 am MT. Nominations for the
new SAG honors for film and television stunt ensembles will also be announced
on Dec. 20.
"Through the telecast and webcast, viewers
worldwide can be the first to know when this year's nominees are announced,"
commented Margolis. "Pacific Design Center has proven to be the perfect
working venue not only for our production team, but for the numerous news
media covering the event."
The SAG Awards nominations
announcement moved to Pacific Design Center from the James Cagney Boardroom at
Screen Actors Guild's headquarter in 2001 to accommodate the several hundred
media and industry representatives wishing to attend.
"Hosting the SAG nominations is a great opportunity for the PDC to service the
arts and entertainment community. We are thrilled to be SAG's choice venue for
the seventh year," according to Genevieve Morrill, VP Pacific Design Center.
Recipients of the "14th Annual Screen Actors Guild Awards®" will be announced
at ceremonies on Sunday, Jan. 27, 2008, simulcast from the Los Angeles Shrine
Exposition Center on TNT and TBS at 8 p.m. ET/PT, 7 p.m. CT and 6 p.m. MT.
The "14th Annual Screen Actors Guild Awards®" are produced by Jeff Margolis
Productions in association with Screen Actors Guild. Jeff Margolis is the
executive producer and Kathy Connell is the producer. Yale Summers, Daryl
Anderson, Shelley Fabares, Paul Napier and JoBeth Williams are producers for
SAG. Gloria Fujita O'Brien and Mick McCullough are supervising producers. Benn
Fleishman is executive in charge of production.
Screen Actors
Guild is the nation's largest labor union representing working actors.
Established in 1933, SAG has a rich history in the American labor movement,
from standing up to studios to break long-term engagement contracts in the
1940s to fighting for artists' rights amid the digital revolution sweeping the
entertainment industry in the 21st century. With 20 branches nationwide, SAG
represents nearly 120,000 actors who work in motion pictures, television,
commercials, industrials, video games, Internet and all new media formats. The
Guild exists to enhance actors' working conditions, compensation and benefits
and to be a powerful, unified voice on behalf of artists' rights.
Headquartered in Los Angeles, SAG is a proud affiliate of the AFL-CIO. More
information is available online at www.sag.org.
TBS, a
division of Turner Broadcasting System, Inc., is television's top-rated comedy
network. It serves as home to such original comedy series as "My Boys," "The
Bill Engvall Show," Tyler Perry's "House of Payne," "10 Items or Less" and
"Frank TV"; hot contemporary comedies like "The Office," "Sex and the City,"
"Everybody Loves Raymond," "Family Guy," "King of Queens," "Seinfeld" and
"Friends," with "My Name Is Earl" joining the line-up in 2008; specials and
special events, such as "Funniest Commercials of the Year" and The Comedy
Festival in Las Vegas; blockbuster movies; and hosted movie showcases.
Turner Network Television (TNT), television's destination for drama and one of
cable's top-rated networks, offers original movies and series, including the
acclaimed and highly popular detective drama "The Closer," starring Golden
Globeâ winner and Emmy® and Screen Actors Guild Awardsâ nominee Kyra Sedgwick,
and "Saving Grace," a provocative new drama starring Oscar® winner Holly
Hunter. TNT is also home to powerful one-hour dramas, such as "Law & Order,"
"Without a Trace," "Cold Case," "ER," "Charmed" and "Judging Amy;" broadcast
premiere movies; compelling prime-time specials, such as the "Screen Actors
Guild Awards®;" and championship sports coverage, including NASCAR and the
NBA. TNT is available in high-definition.
Pacific Design
Center is the west coast's leading resource for the interior design
trades. With more than 130 showrooms and 2,200 interior product lines, PDC
sells to the design professional. PDC serves the needs of the design,
entertainment and arts communities by providing public and private conference
spaces for lectures, meetings, special events, screenings, exhibitions and
receptions. A premier, multi-use facility, Pacific Design Center features The
Museum of Contemporary Art (MOCA); two restaurants operated by world-renowned
chef and restaurateur Wolfgang Puck; SilverScreen Theater, a 380 seat
state-of-the-art luxury film venue and reception facility; and Conference
Center, a 200 seat facility fully equipped for conferences and public
meetings. Pacific Design Center is currently featured on Bravo TV's newest
competition reality series, Top Design and also home to the Elton John Aids
Foundation Academy Awards viewing party. Pacific Design Center is located at
8687 Melrose Avenue in West Hollywood, CA. For more information, call
310-657-0800 or visit www.pacificdesigncenter.com.