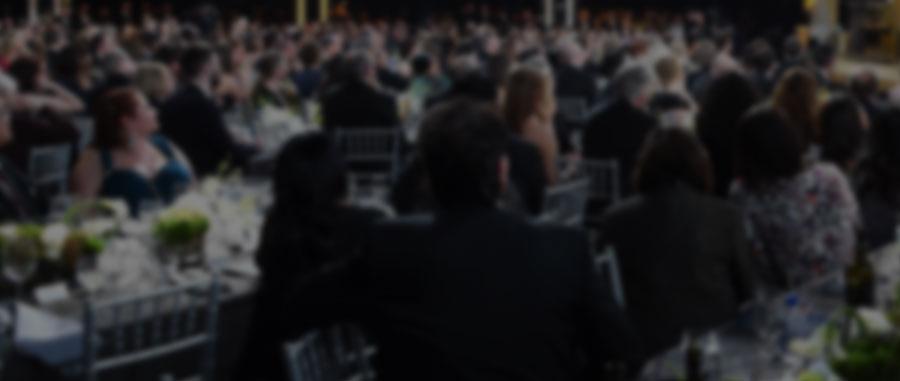 2007 SAG Awards™ will be Simulcast Live on TNT and TBS, Sunday, Jan. 27

Los Angeles, California - Jeff Margolis, executive producer of the Screen Actors Guild Awards® since the fifth Actors® honors in 1999, will bring his Emmy® and DGA Award-winning directing talents to the Guild's Annual awards ceremony for the second consecutive year, producer Kathy Connell announced today. The only industry kudos selected entirely by actors' peers, the "14th Annual Screen Actors Guild Awards" will be simulcast live on TNT and TBS from the Los Angeles Shrine Exposition Center on Sunday, Jan. 27, at 8 pm ET/PT, 7 pm CT and 6 pm MT.
Margolis will also direct the announcement of the 14th Annual Screen Actors Guild Awards nominations on Thursday, Dec. 20, 2007. The naming of this year's nominees by Actor recipients Kate Walsh and Terrence Howard and SAG President Alan Rosenberg will be telecast live on TNT from the Pacific Design Center's SilverScreen Theater and webcast live on tnt.tv and tbs.com at 9 am ET, 8 am CT, 7 pm MT and 6 am PT.
"The SAG Awards™ are our Guild's greatest annual celebration," remarked Connell. "Jeff's gift for capturing the genuine connections between the actors onstage and the actors in the room allows the audience at home to truly feel that they too are guests at our party."
Margolis has shaped more than 100 of the entertainment industry's biggest events, headlined by its top stars, for which he has received many of the industry's top honors. Margolis won two Directors Guild of America Awards for directing the" Oscars®" has garnered six Emmy nominations for directing the 1991-1996 "Academy Awards" telecasts and won Emmys for directing the 1995 Oscars and for producing "Sammy Davis Jr.'s 60th Anniversary Celebration.""
Margolis and Jeff Margolis Productions, which he formed in 1976, has produced such memorable special telecasts as the September 11 tribute concert "United We Stand;" the 2006 "NCLR Alma Awards," "Motown 45; CBS … 50 Years from Television City;" "The First Family's Holiday Gift to America: A Tour of the White House;" "President Clinton's 50th Birthday Celebration at Radio City Music Hall;" "A Gala for the President at Ford's Theater;" "Quincy Jones…The First 50 Years;" "An Evening with Bette, Cher, Meryl, Goldie, & Robin;" "Celebrate the Dream: Fifty Years of Ebony;" "Julie and Carol: Together Again" and "The Television Academy Hall of Fame" with Margolis serving as executive producer and director for most of these television events. The JMP team has also produced the NBC musical reality/variety series "Fame" and the VH1 reality/audition series "In Search of the Partridge Family". Margolis has executive-produced the Los Angeles Music Center's Spotlight Awards to honor young performing artists for the past eight years.
Margolis' prolific directing career includes 22 "American Music Awards;" eight "Oscar", three "Emmy" and two "Academy of Country Music Awards" telecasts; the feature film "Richard Pryor Live in Concert" and numerous television specials and series. Before beginning work on this year's SAG Awards™, Margolis directed CBS' primetime series "Do You Trust Me?" and the 2007 "Christmas in Rockefeller Center" for NBC.
The "14th Annual Screen Actors Guild Awards" are produced by Jeff Margolis Productions in association with Screen Actors Guild. Jeff Margolis is the executive producer and Kathy Connell is the producer. Yale Summers, Daryl Anderson, Shelley Fabares, Paul Napier and JoBeth Williams are producers for SAG. Gloria Fujita O'Brien and Mick McCullough are supervising producers. Benn Fleishman is executive in charge of production.
Screen Actors Guild is the nation's largest labor union representing working actors. Established in 1933, SAG has a rich history in the American labor movement, from standing up to studios to break long-term engagement contracts in the 1940s to fighting for artists' rights amid the digital revolution sweeping the entertainment industry in the 21st century. With 20 branches nationwide, SAG represents nearly 120,000 actors who work in motion pictures, television, commercials, industrials, video games, Internet and all new media formats. The Guild exists to enhance actors' working conditions, compensation and benefits and to be a powerful, unified voice on behalf of artists' rights. Headquartered in Los Angeles, SAG is a proud affiliate of the AFL-CIO. More information is available online at www.sag.org.
TBS, a division of Turner Broadcasting System, Inc., is television's top-rated comedy network. It serves as home to such original comedy series as "My Boys," "The Bill Engvall Show," Tyler Perry's "House of Payne," "10 Items or Less" and "Frank TV"; hot contemporary comedies like "The Office," "Sex and the City," "Everybody Loves Raymond," "Family Guy," "King of Queens," "Seinfeld" and "Friends," with "My Name Is Earl" joining the line-up in 2008; specials and special events, such as "Funniest Commercials of the Year" and The Comedy Festival in Las Vegas; blockbuster movies; and hosted movie showcases.
Turner Network Television (TNT), television's destination for drama and one of cable's top-rated networks, offers original movies and series, including the acclaimed and highly popular detective drama "The Closer," starring Golden Globe' winner and Emmy and Screen Actors Guild Awards' nominee Kyra Sedgwick, and "Saving Grace," a provocative new drama starring Oscar winner Holly Hunter. TNT is also home to powerful one-hour dramas, such as "Law & Order," "Without a Trace," "Cold Case," "ER," "Charmed" and "Judging Amy;" broadcast premiere movies; compelling prime-time specials, such as the "Screen Actors Guild Awards;" and championship sports coverage, including NASCAR and the NBA. TNT is available in high-definition.
FOR PHOTOS & GRAPHICS GO TO http://www.sagawards.org/media_photos