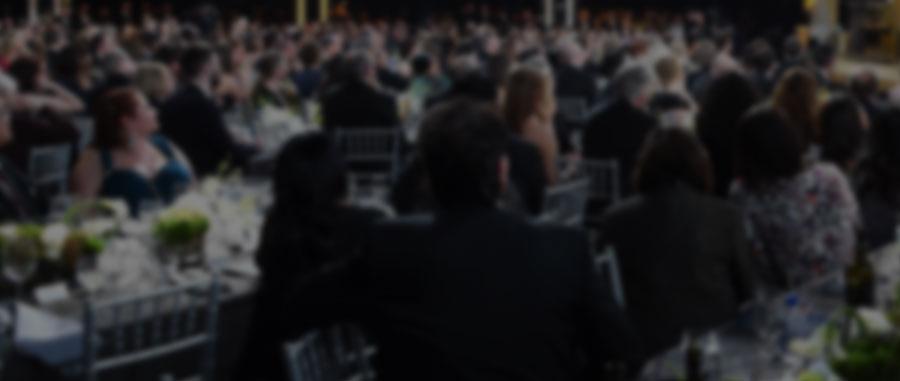 Red Carpet Bleacher Seats and Autographed Collectibles will be Auctioned to the Public to Benefit the SAG Foundation at www.sagawards.org/auction
January 2-February 2
Los Angeles, California - The Screen Actors Guild Awards® will kick off its ninth annual online auction to benefit the SAG Foundation on Friday, Dec. 12, 2008, at 10:00 a.m. PST at www.sagawards.org/auction . This first in a three-part auction series features two tickets for this year's Actors® ceremonies and Gala; one-of-a-kind SAG Awards® television and movie memorabilia, red carpet bleacher seats and a VIP backstage tour; a first-ever private SAG Awards dinner party; a cooking lesson with the SAG Awards chef; a Caesars Palace Las Vegas weekend getaway; tickets to a Hollywood movie premiere; and a fashion makeover from the TV Guide Network.
The Screen Actors Guild Foundation provides a meaningful way for SAG members to contribute to the literacy of children in their communities through BookPALS (Performing Artists for Literacy in Schools), its online component, Storyline and the We The Children family-heritage book-writing project. SAG Foundation programs provide emergency relief to members in economic distress, video and audio preservation of the creative legacy of SAG members, scholarships for performers and their children and emergency funds for members with catastrophic illnesses. (For details, visit www.sagfoundation.org and www.bookpals.net.)
The first in a trio of online bidding opportunities, the SAG Awards Holiday Auction runs from Friday, Dec. 12, at 10:00 a.m. PST to Monday, Dec. 22, at 10:00 a.m. PST. One lucky bidder will gain the chance to attend the SAG Awards at the Los Angeles Shrine Exposition Center on Sunday, Jan. 25, and see the stars from inside the Shrine Exposition Center showroom, as well as attend the exclusive post-Awards Gala, hosted by PEOPLE magazine and the Entertainment Industry Foundation. The VIP package will also include a backstage tour during rehearsals, a walk down the red carpet and a framed photo of the VIP guests.
Other items in the Holiday Auction include tickets to the Hollywood premiere of Lionsgate's "The Spirit," SAG Awards red carpet bleacher seats, a SAG Awards VIP backstage tour, one-of-a-kind SAG Awards television and movie autographed studio posters, a Las Vegas package that includes two tickets to Bette Midler's "The Showgirl Must Go On" and a two-night stay at Caesars Palace, a private cooking lesson with SAG Awards Chef Alan Jackson, a fashion makeover by TV Guide Network with a visit to their red carpet platform on show day and for the first time ever, a private SAG Awards dinner party on show night.
Fans who love to see their favorite stars on the SAG Awards red carpet will have the chance from Jan. 2-12 to win tickets in the Red Carpet Bleacher Auction.  Up for bid are 15 sets of two seats and 15 sets of four seats. Winners will be able to take pictures, get the chance to acquire your favorite celebrity autographs and take home a unique gift bag put together by People Magazine.
The Ceremony Auction, the third and final auction, will start Friday, Jan. 23, for 10 days and revolve around the nominated actors and ensembles, with new items being announced throughout January. In previous years the auction has included autographed scripts and posters, wardrobe and props and set visits to studios. This auction will also offer great items from the hot, up-to-the minute entertainment news outlets, including set visits to E! News, Entertainment Tonight at Paramount Studios and Extra! Also up for bid will be the same SAG Awards-logoed Silver Gallery frames presented backstage to SAG honorees with a photo of their moment of triumph, 15th Annual Screen Actors Guild Awards posters, tote bags, hats, press kits and this year's production team gift. Online bidding will close Monday, Feb. 2.
The 15th Annual Screen Actors Guild Awards will be simulcast live from the Los Angeles Shrine Exposition Center by TNT and TBS on Sunday, Jan. 25, at 8 p.m. (ET/ PT), 7 p.m. (CT) and 6 p.m. (MT).  
The Screen Actors Guild Awards auction to benefit the SAG Foundation is hosted by eBay Giving Works and managed by Screen Actors Guild Awards.
The 15th Annual Screen Actors Guild Awards will be produced by Jeff Margolis Productions in association with Screen Actors Guild Awards®, LLC. Jeff Margolis is the executive producer and Kathy Connell is the producer. Yale Summers, Daryl Anderson, Shelley Fabares, Paul Napier and JoBeth Williams are producers for SAG. Gloria Fujita O'Brien and Mick McCullough are supervising producers. Benn Fleishman is executive in charge of production.  Screen Actors Guild is the nation's largest labor union representing working actors. Established in 1933, SAG has a rich history in the American labor movement, from standing up to studios to break long-term engagement contracts in the 1940s to fighting for artists' rights amid the digital revolution sweeping the entertainment industry in the 21st century. With 20 branches nationwide, SAG represents more than 120,000 actors who work in film, television, industrials, commercials, video games, music videos and all other new media formats. The Guild exists to enhance actors' working conditions, compensation and benefits and to be a powerful, unified voice on behalf of artists' rights. SAG is a proud affiliate of the AFL-CIO. More information is available online at www.sag.org.
TBS, a division of Turner Broadcasting System, Inc., is television's top-rated comedy network.  It serves as home to such original comedy series as "My Boys," "The Bill Engvall Show," "Tyler Perry's House of Payne," "10 Items or Less" and "Frank TV"; hot contemporary comedies like "The Office," "My Name is Earl," "Sex and the City," "Everybody Loves Raymond," "Family Guy," "King of Queens," "Seinfeld" and "Friends"; specials like "Funniest Commercials of the Year"; special events, such as "The Comedy Festival" in Las Vegas and "Just For Laughs: A Very Funny Festival" in Chicago; blockbuster movies; and hosted movie showcases.  TBS is available in high-definition.
Turner Network Television (TNT), television's destination for drama and one of cable's top-rated networks, offers original movies and series, including the acclaimed and highly popular detective drama "The Closer," starring Kyra Sedgwick; "Saving Grace," starring Holly Hunter; "Raising the Bar," starring Mark-Paul Gosselaar, Gloria Reuben and Jane Kaczmarek; "Leverage," starring Timothy Hutton; and "Trust Me," starring Eric McCormack and Tom Cavanagh. TNT is also home to powerful one-hour dramas, such as "Bones," "Cold Case," "Law & Order," "Without a Trace," "ER" and "Charmed"; broadcast premiere movies; compelling primetime specials, such as the Screen Actors Guild Awards®; and championship sports coverage, including NASCAR and the NBA. TNT is available in high-definition.

-30-