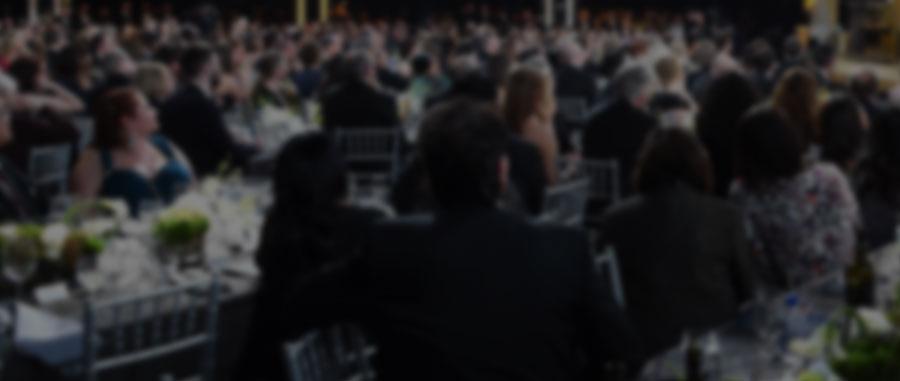 During tbs.tv and tbs.com's Live SAG Awards® Red Carpet Webcasts
-------------------------------------------------------------------------------------------
TNT.tv
and
TBS.com
's
15th Annual Screen Actors Guild Awards
® Red Carpet Pre-Shows
Stream Live Sunday, Jan. 25 from 6:15 to 8 pm ET / 3:15 to 5 pm PT
LOS ANGELES (Jan. 23, 2009) – Screen Actors Guild Awards® Committee Chair JoBeth Williams will join Screen Actors Guild President Alan Rosenberg to announce the recipients of Screen Actors Guild's Honors for Outstanding Performances by Film and Television Stunt Ensembles from the 15th Annual Screen Actors Guild Awards red carpet at 6:15 pm ET / 3:15 pm PT on Sunday, Jan. 25, during the live SAG Awards pre-show webcasts at tnt.tv and tbs.com, executive producer and director Jeff Margolis announced today.
As a build-up to the 15th Annual Screen Actors Guild Awards presentation, TNT and TBS will present a special live webcast at tnt.tv and tbs.com, as well as through the TBS and TNT domains within the Kaneva virtual world. The webcast, which begins at 6:15 pm ET / 3:15 pm PT with the announcement of the Stunt Ensemble Honors recipients, will be hosted by "Entertainment Weekly's" Dave Karger and comedian Ian Bagg, who recently hosted TBS's LOL Lounge webcast from The Comedy Festival in Las Vegas. Karger and Bagg will interview this year's nominees, past winners and other attendees as they walk the red carpet on their way into the prestigious ceremony.
At 8 p.m. ET/5 p.m. PT, the live webcasts will shift backstage to the press and photo rooms, where this year's SAG Awards honorees will answer questions from reporters and pose for pictures with their Actor® statuettes.
Screen Actors Guild Stunt Ensemble honors commend work within the stunt community during 2008 and recognize stunt performers and coordinators. Nominees chosen by their respective SAG Awards film and television nominating committees were announced on December 18, 2008. Recipients are being chosen by the more than 100,000 active members of Screen Actors Guild. Balloting closes Friday, Jan. 23, 2009 at noon PT. Results will be sealed by the Guild's official election teller until they are announced on the SAG Awards® red carpet by Rosenberg and Williams.
Chair of the SAG Awards Committee and President of the Screen Actors Guild Foundation, JoBeth Williams gained first hand appreciation for the skill of stunt professionals in 1982 when she flew across a bedroom ceiling pursued by ghosts and swam in a muddy pool filled with skeletons as a terrified mom in the horror classic "Poltergeist," then rescued a 3,000-pound bull from a burning barn as a small-town sheriff in the thriller "Endangered Species."
The nominees for this year's SAG Stunt Ensemble Honors are:

Outstanding Performance by a Stunt Ensemble in a Motion Picture

THE DARK KNIGHT (Warner Bros. Pictures)
WADE ALLEN
RICK AVERY
DEAN BAILEY
RICHARD BURDEN
FRANK CALZAVARA
MARK CHADWICK
BRIAN CHRISTENSEN
GEORGE COTTLE
TOBIASZ DASKIEWICZ
JUSTO DIEGUEZ
EDDIE FERNANDEZ
JAMES FIERRO
MARIE FINK
JEAN-PIERRE GOY
MARK HARPER
ADAM HART
JAMES HEISNER
SY HOLLANDS
TERRY JACKSON
PAUL JENNINGS
LUKE KEARNEY
MATT LeFEVOUR
RICK LeFEVOUR
TOM LOWELL
TONY LUCKEN
DANIEL MALDONADO
JON MALDONADO
JAMES MAMMOSER
KEVIN MATHEWS
TOM McCOMAS
TIM McHENRY
NATALIE M. MEYER
RICK MILLER
MARK MOTTRAM
CHRIS NOLTE
ANDY NORMAN
CARL PAOLI
LINDA PERLIN
BRIAN PETERS
SCOTT PHILYAW
BUSTER REEVES
KEN REMER
RICHARD RYAN
DENNIS SALDANA
JEFF SHANNON
ALICIA SKIRBALL
KEVIN SORENSEN
JODI STARNES
TOM STRUTHERS
TODD ROGERS TERRY
JOHN TURK
JIM WILKEY
RICH WILKIE
HELLBOY II: THE GOLDEN ARMY (Universal Pictures)
BRADLEY JAMES ALLAN
MARK CHAPMAN
BONNIE MORGAN
ANDREW OWEN
MICHAEL WEIS
PENG ZHANG
INDIANA JONES AND THE KINGDOM OF THE CRYSTAL SKULL (Paramount Pictures)
DON ABBATIELLO
WADE ALLEN
GREG ANTHONY
JONATHAN ARTHUR
MATT BAKER
PAT BANTA
HELENA BARRETT
AMBER BECKMAN
NIKKI BERWICK
RICH BODMER
JON BRAVER
DAN BROWN
KEVIN PATRICK BURKE
JARED BURKE
NICOLE CALLENDAR
KEITH CAMPBELL
STEVE CHANG
LAURO CHARTLAND
ARNOLD CHON
KEN CLARK
TOM COHAN
BOB COLLETTI
GARY CONNERY
BEN COOKE
CLAY CULLEN
PHIL CULOTTA
VINCE CUPONE
CHRIS DANIELS
JEFF DASHNAW
JJ DASHNAW
JONAH DECAMPO
ANTHONY DELONGIS
KEVIN DERR
HOLLAND DIAZ
JOHN DIXON
NORMAN DOUGLASS
DANNY DOWNEY
SHAWNA DUGGINS
DOC DUHAME
JEREMY DUNN
THOMAS DUPONT
ANDY DYLAN
KATIE EISCHEN
PETE EPSTEIN
TIMOTHY EULICH
IAN ERYE
ROEL FAILMA
MARK FICHERA
STEPHANIE FINOCHIO
EDDIE FIOLA
COLIN FOLLENWEIDER
AJA FRARY
JEREMY FRY
TIM GALLIN
JUSTIN GANT
SHANE GERRAHTY
DEAN GRIMES
CHARLIE GRISHAM
ROBERTO GUTIERREZ
JIMMY HART
GABE HAUSEN
RANDY HAYNIE
CHAD HESSLER
ZACH HUDSON
BRETT JONES
MIKE JUSTUS
DENNIS KEIFFER
BRETT KIENNE
DAVE KILDE
ADAM KIRLEY
PETE KLINE
BRIAN KNUTSEN
RALF KOCH
CHRIS LaCENTRA
SHAWN LANE
NITO LARIOZA
DAVID LaVERA
BILL LEAMAN
ANDREW LEARY
SAMANTHA MACIVOR
PAUL MARINI
ROB MARS
ANTHONY MARTINS
MIKE MASSA
DARRIN MAYNARD
TINA McKISSICK
IAN McLAUGHLIN
DAVID McSWEENEY
DEREK MEARS
JEFF MEDEIROS
RHYS MILLEN
T. RYAN MOONEY
LEE MORRISON
ADELCHI DINO MUCCIO
MARK NORBY
CASEY O'NEILL
VICTOR PAGUIA
JIM PALMER
MONTE PERLIN
NAOMI PETERS
DAVID ST. PIERRE
TOM PLACE
CHRIS PLACE
DAVID POPE
JEN PORREIRO
KRISTER PETERSON
DARREN PRESCOTT
JODY PYNN
MARK RAYNER
AUDI RESENDEZ
ERNIE REYES
CARL RICE
KENNY RICHARDS
JUSTIN RIEMER
SHAWN ROBINSON
KEVIN ROGERS
LUCI ROMBERG
MARK ROUNTHWAITE
TRACY RUGGERIO
RICH RUTHERFORD
ERROL SACK
DJ SARGENT
DIZ SHARPE
DARREN SHARPE
PAUL SHORT
KEITH SIGLINGER
CRAIG SILVA
GUNTER SIMON
BRIAN SIMPSON
GARY STEARNS
MELISSA STUBBS
KYM STYS
NICOLE SURELS
RON SURELS
DOUGLAS TAIT
STEVE TERADA
BRYAN THOMPSON
TRAMPAS THOMPSON
TIM TRELLA
MARK VANSELOW
AARON VEXLER
ANTHONY VINCENT
TYLER VOGT
GARY WAYTON
WEBSTER P. WHINERY, JR.
BRYAN WILSON
STUART WILSON
DAN WYNANDS
IRON MAN (Paramount Pictures)
ROBERT ALONZO
GREG ANTHONY
DANIEL ARRIAS
TAMMIE BAIRD
MATT BAKER
GIANNI BIASETTI
FREDDIE BOUCIEGUES
JON BRAVER
BEN BRAY
BOB BROWN
BRIAN BROWN
JOE BUCARO
RICHARD BUCHER
HAL BURTON
CHRIS CARNELL
DAVE CASTILLO
LOYD CATLETT
RICHARD CETRONE
CALLIE MARIE CHOUGHWELL
NORM COMPTON
GEO CORVERA
PAUL CRAWFORD
CLAY CULLEN
JOHN CYPERT
MAX DANIELS
JJ DASHNAW
KEITH DAVIS
VINCE DEADRICK
KEVIN DERR
ANDY DYLAN
EYAD ELBITAR
PAUL ELIOPOULOS
ANNE ELLIS
DONNA EVANS
EDDIE FERNANDEZ
GREG FITZPATRICK
CHRIS FLETCHER
CLAY FONTENOT
DAMIEN FOSTER
RICHIE GAONA
MARK GINTHER
TAD GRIFFITH
JIM HALTY
REID HARPER
RILEY HARPER
TOM HARPER
GENE HARTLINE
ACE HATEM
FREDDIE HICE
MICHAEL HILLO
STEVE HOLLADAY
DAVE HUGGINS
MICHAEL HUGGINS
KEVIN JACKSON
BRANDON JOHNSTON
MIKE JUSTICE
SANDY JUSTICE
SHAWN KAUTZ
KRISTIAN KERRY
HANNA KOZAK
MARK KUBR
VLADIMIR KUBR
THEO KYPRI
LUKE LAFONTAINE
OAKLEY LEHMAN
MATT LEONARD
BRIAN MACHLETT
ANTHONY MARTINS
DAMIEN MORENO
DAVID OTT
CHRIS PALERMO
JJ PERRY
NITO RALIOZA
CHAD RANDALL
REX REDDICK
DARRYL REEVES
TIM RIGBY
LARRY RIPPENKROGAR
MARIO ROBERTS
JASON RODRIGUEZ
MIC ROGERS
GILBERT ROSALES
LAURENCE ROSENTHAL
MICHAEL RUFINO
MICHAEL RUNYARD
DAVE SCHULTZ
KEVIN SCOTT
RAY SIEGLE
PAUL SKLAR
CRAIG STECYK
DANIEL STEVENS
TIM TRELLA
MARK WAGNER
ARRON WALTERS
TODD WARREN
AVE ROSE WILLIAMS
KEITH WOULARD
ALVIN ZALAMEA

WANTED (Universal Pictures)
JOPHREY BROWN
NORMAN DOUGLASS
NICK GILLARD
MARTIN HUB
EUNICE HUTHART
RICK LEFEVOUR
ALICIA SKIRBALL
Outstanding Performance by a Stunt Ensemble in a Television Series
THE CLOSER (TNT)
NOON ORSATTI
SPIKE SILVER
FRIDAY NIGHT LIGHTS (NBC)
JUSTIN RIEMER
JEFF SCHWAN

HEROES (NBC)
ROBERT ALONZO
HEATHER ARTHUR
ALLISON CAETANO
CHRIS CARNEL
DANE FARWELL
TIM GILBERT
TROY GILBERT
RYAN JAMES HAPPY
CHRIS HOWELL
HORACE KNIGHT
WILL LEONG
JIM LEWIS
RICK MARCUS
AUSTIN PRIESTER
SIMON RHEE
MARK RICCARDI
PAT ROMANO
SPIKE SILVER
LEE SMITH
ERIK STABENAU
NANCY THURSTON
XUYEN "SAMMY" VALDIVIA
MARK WAGNER
MARCUS YOUNG
PRISON BREAK (FOX)
JAMES ARMSTRONG
EDDIE BRAUN
ALEX DANIELS
WADE EASTWOOD
COURTNEY FARNSWORTH
BRENT FLETCHER
TANNER GILL
JIM HENRY
STEVE KELSO
HUBIE KERNS
HANK KINGI JR.
MIKE LI
CARSTEN LORENZ
JOHNNY MARTIN
ERIC NORRIS
LIN OEDING
CHUCK PICERNI
BILL POAGUE
VIC QUINTERO
PAT ROMANO
MIKE SMITH
RUSSELL TOWERY
GREG TRACEY
PETE TURNER
BRYON WEISS

THE UNIT (CBS)
TROY BROWN
JJ DASHNAW
EDDIE FERNANDEZ
OAKLEY LEHMAN
NOTE TO MEDIA:
Credits for the Stunt Ensembles are not final. All names are subject to verification.
The 15th Annual Screen Actors Guild Awards is produced by Jeff Margolis Productions in association with Screen Actors Guild Awards®, LLC. Jeff Margolis is the executive producer and director. Kathy Connell is the producer. JoBeth Williams, Daryl Anderson, Shelley Fabares, Paul Napier and Yale Summers are producers for SAG. Gloria Fujita O'Brien and Mick McCullough are supervising producers. Benn Fleishman is executive in charge of production. More information is available online at www.sagawards.org.
Screen Actors Guild is the nation's largest labor union representing working actors. Established in 1933, SAG has a rich history in the American labor movement, from standing up to studios to break long-term engagement contracts in the 1940s to fighting for artists' rights amid the digital revolution sweeping the entertainment industry in the 21st century. With 20 branches nationwide, SAG represents more than 120,000 actors who work in film, television, industrials, commercials, video games, music videos and all other new media formats. The Guild exists to enhance actors' working conditions, compensation and benefits and to be a powerful, unified voice on behalf of artists' rights. SAG is a proud affiliate of the AFL-CIO. More information is available online at www.sag.org.
TBS, a division of Turner Broadcasting System, Inc., is television's top-rated comedy network. It serves as home to such original comedy series as "My Boys," "The Bill Engvall Show," "Tyler Perry's House of Payne and "Meet the Browns," "10 Items or Less" and "Frank TV"; hot contemporary comedies like "The Office," "My Name is Earl," "Sex and the City," "Everybody Loves Raymond," "Family Guy," "King of Queens," "Seinfeld" and "Friends"; specials like "Funniest Commercials of the Year"; special events, such as "The Comedy Festival" in Las Vegas and "Just For Laughs: A Very Funny Festival" in Chicago; blockbuster movies; and hosted movie showcases. TBS is available in high-definition.
Turner Network Television (TNT), television's destination for drama and one of cable's top-rated networks, offers original movies and series, including the acclaimed and highly popular detective drama "The Closer," starring Kyra Sedgwick; "Saving Grace," starring Holly Hunter; "Raising the Bar," starring Mark-Paul Gosselaar, Gloria Reuben and Jane Kaczmarek; "Leverage," starring Timothy Hutton; and "Trust Me," starring Eric McCormack and Tom Cavanagh. TNT is also home to powerful one-hour dramas, such as "Bones," "Cold Case," "Law & Order," "Without a Trace," "ER" and "Charmed"; broadcast premiere movies; compelling primetime specials, such as the Screen Actors Guild Awards®; and championship sports coverage, including NASCAR and the NBA. TNT is available in high-definition.
Turner Broadcasting System, Inc., a Time Warner company, creates and programs branded news, entertainment, animation and young adult media environments on television and other platforms for consumers around the world.
- 30 -