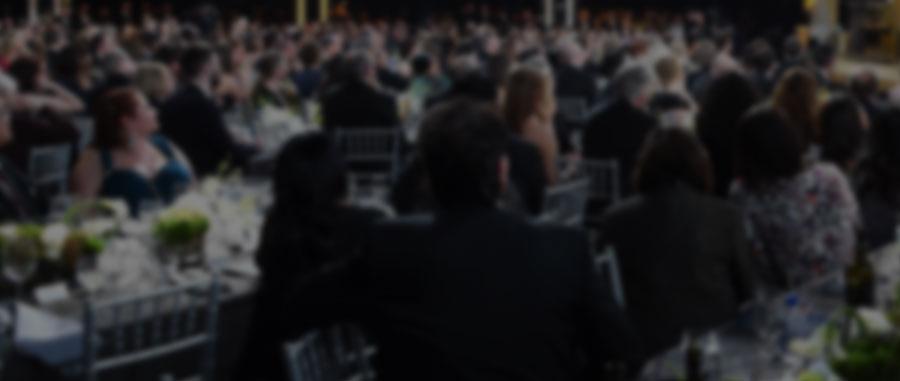 Co-Hosts Make Donation to SAG Foundation for the 13th Consecutive Year


Los Angeles, California – PEOPLE and the Entertainment Industry Foundation (EIF) will co-host the official SAG Awards® Gala, held immediately following the 15th Annual Screen Actors Guild Awards® on Sunday, Jan. 25 on the back lot of the Shrine Exposition Center.  Tony Schubert of Los Angeles-based Event Eleven will design and produce the Gala for the first time this year, while famed chef Wolfgang Puck returns to create the Gala's culinary delights for the second consecutive year.  
The SAG Awards Gala has been a cornerstone of the PEOPLE, EIF, SAG relationship for the past 13 years.  On this special night, the three organizations come together to salute the charitable efforts of actors in their communities and to make an annual donation to the SAG Foundation.  This year's $100,000 gift from PEOPLE and EIF will support the foundation's scholarships and emergency assistance to SAG members and reading programs around the nation.
"We're proud to once again support the SAG Foundation and to celebrate the SAG Awards at this very special event," said Larry Hackett, managing editor, PEOPLE.  "It's our way of thanking television and film performers for another great year."
Actors play a crucial role in EIF's broad-reaching impact. "We are privileged to witness the enduring generosity of so many amazing celebrities and the direct impact their involvement has on our community," says EIF's President and CEO Lisa Paulsen. "EIF is also very grateful for the ongoing support of our partner PEOPLE magazine which helps us touch the lives of millions of people all year long."
EIF and PEOPLE have partnered on a variety of causes for more than a decade. Together they have reached hundreds of millions of people with important health, education and prevention messages.
As a philanthropic leader of the entertainment industry, the Entertainment Industry Foundation (EIF) has distributed hundreds of millions of dollars – and provided countless volunteer hours – to support charitable initiatives addressing critical health, education and social issues. Most notably, EIF was instrumental in launching Stand Up To Cancer, a movement created to raise funds to accelerate groundbreaking research and bring new therapies to patients more quickly.  The campaign has raised more than $100 million and featured an historic multi-network commercial-free telecast aired in over 170 countries with more than 100 celebrities donating their time and talents. For more information visit www.eifoundation.org.
PEOPLE revolutionized personality journalism in 1974 and is today the world's most successful and popular magazine.  Each week, PEOPLE brings more than 43 million consumers the latest news, exclusive interviews and in-depth reporting on the most compelling people of our time.  In addition to unparalleled access to the entertainment community, the stories of real-life "Heroes Among Us" remain an essential component of PEOPLE's editorial approach.  PEOPLE.com is the premier web destination for celebrity news, photos, style and entertainment coverage.  For more information visit www.people.com.
The 15th Annual Screen Actors Guild Awards will be produced by Jeff Margolis Productions in association with Screen Actors Guild Awards®, LLC. Jeff Margolis is the executive producer and Kathy Connell is the producer. Yale Summers, Daryl Anderson, Shelley Fabares, Paul Napier and JoBeth Williams are producers for SAG. Gloria Fujita O'Brien and Mick McCullough are supervising producers. Benn Fleishman is executive in charge of production.
Screen Actors Guild is the nation's largest labor union representing working actors. Established in 1933, SAG has a rich history in the American labor movement, from standing up to studios to break long-term engagement contracts in the 1940s to fighting for artists' rights amid the digital revolution sweeping the entertainment industry in the 21st century. With 20 branches nationwide, SAG represents more than 120,000 actors who work in film, television, industrials, commercials, video games, music videos and all other new media formats. The Guild exists to enhance actors' working conditions, compensation and benefits and to be a powerful, unified voice on behalf of artists' rights. SAG is a proud affiliate of the AFL-CIO. More information is available online at www.sag.org.
TBS, a division of Turner Broadcasting System, Inc., is television's top-rated comedy network.  It serves as home to such original comedy series as "My Boys," "The Bill Engvall Show," "Tyler Perry's House of Payne," "10 Items or Less" and "Frank TV"; hot contemporary comedies like "The Office," "My Name is Earl," "Sex and the City," "Everybody Loves Raymond," "Family Guy," "King of Queens," "Seinfeld" and "Friends"; specials like "Funniest Commercials of the Year"; special events, such as "The Comedy Festival" in Las Vegas and "Just For Laughs: A Very Funny Festival" in Chicago; blockbuster movies; and hosted movie showcases.  TBS is available in high-definition.
Turner Network Television (TNT), television's destination for drama and one of cable's top-rated networks, offers original movies and series, including the acclaimed and highly popular detective drama "The Closer," starring Kyra Sedgwick; "Saving Grace," starring Holly Hunter; "Raising the Bar," starring Mark-Paul Gosselaar, Gloria Reuben and Jane Kaczmarek; "Leverage," starring Timothy Hutton; and "Trust Me," starring Eric McCormack and Tom Cavanagh. TNT is also home to powerful one-hour dramas, such as "Bones," "Cold Case," "Law & Order," "Without a Trace," "ER" and "Charmed"; broadcast premiere movies; compelling primetime specials, such as the Screen Actors Guild Awards®; and championship sports coverage, including NASCAR and the NBA. TNT is available in high-definition
-30-