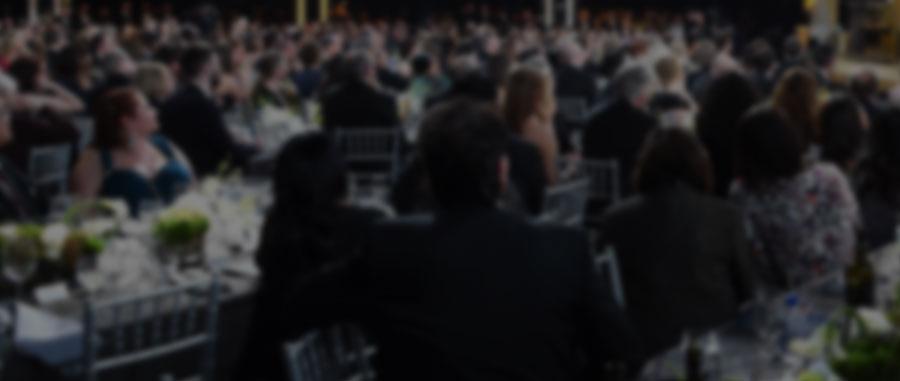 ACTOR® NOMINATIONS TO BE TELECAST LIVE ON TNT AND WEBCAST ON TNT.TV AND TBS.COM
 THURSDAY, DEC. 17, 2009, AT 9 AM ET / 6 AM PT
--------------------------------------------------------------------------------------------------------
16th Annual SAG Awards® Ceremonies to be Simulcast Saturday, Jan. 23, 2010 on TNT and TBS at 8 pm ET/PT, 7 pm CT, 6 pm MT
Los Angeles (December 14, 2009) - Michelle Monaghan, who starred opposite Tom Cruise in blockbuster "Mission: Impossible III," and "NCIS: Los Angeles" star Chris O'Donnell will join Screen Actors Guild President Ken Howard to announce the nominees for the 16th Annual Screen Actors Guild Awards®, Executive Producer Jeff Margolis announced today.
The SAG Awards® nominations in five film and eight television categories will be revealed at 6 a.m. PT / 9 a.m. ET on Thursday, Dec. 17, 2009, in the SilverScreen Theater at the Pacific Design Center in West Hollywood. The nominations announcement will be telecast live on TNT and webcast live on TNT.TV and TBS.COM. Nominations for the SAG honors for film and television stunt ensembles will also be announced on Dec. 17, at 5:50 a.m. by SAG Awards Committee Chair JoBeth Williams and Vice Chair Daryl Anderson webcast live on TNT.TV and TBS.COM.
The 16th Annual Screen Actors Guild Awards®, the only industry accolades devoted solely to actors honoring actors, will be simulcast live on TNT and TBS on Saturday, Jan. 23, 2010, at 8 p.m. ET/PT, 7 p.m. CT, 6 p.m. MT, from the Shrine Exposition Center in Los Angeles.
Michelle Monaghan most recently starred in the independent film "Trucker" for which she received rave reviews. Other recent films include "Mission: Impossible III," "Made of Honor" and "Eagle Eye." Monaghan has completed filming a role in Sophia Coppola's "Somewhere" and is working again with Robert Downey Jr. in" Due Date." which is shooting now.
In addition to his work on the new hit television series "NCIS: Los Angeles," Chris O'Donnell has starred in TNT miniseries "The Company," and ABC's "Grey's Anatomy."  In film, O'Donnell has starred in blockbusters such as "Batman Forever," "Kitt Kittridge: An American Girl," "Fried Green Tomatoes," and "Scent of a Woman" opposite Al Pacino, among many other credits.
The 16th Annual Screen Actors Guild Awards will be produced by Jeff Margolis Productions in association with Screen Actors Guild Awards®, LLC. Jeff Margolis is the executive producer and director. Kathy Connell is the producer. JoBeth Williams, Daryl Anderson, Scott Bakula, Shelley Fabares and Paul Napier are producers for SAG. Gloria Fujita O'Brien and Mick McCullough are supervising producers. Benn Fleishman is executive in charge of production.  More information is available online at www.sagawards.org.
Screen Actors Guild is the nation's largest labor union representing working actors. Established in 1933, SAG has a rich history in the American labor movement, from standing up to studios to break long-term engagement contracts in the 1940s to fighting for artists' rights amid the digital revolution sweeping the entertainment industry in the 21st century. With 20 branches nationwide, SAG represents more than 120,000 actors who work in film and digital theatrical motion pictures and television programs, commercials, video games, industrials, Internet and all new media formats. The Guild exists to enhance actors' working conditions, compensation and benefits and to be a powerful, unified voice on behalf of artists' rights. Headquartered in Los Angeles, SAG is a proud affiliate of the AFL-CIO. More information is available online at www.sag.org.
TBS, a division of Turner Broadcasting System, Inc., is television's top-rated comedy network.  It serves as home to such original comedy series as "My Boys," Tyler Perry's "House of Payne" and "Meet the Browns," as well as the upcoming "Neighbors from Hell"; late-night series like "Lopez Tonight," starring George Lopez, and "The Very Funny Show," hosted by Tim Meadows; hot contemporary comedies like "The Office," "My Name is Earl," "Family Guy" and "Seinfeld"; specials like "Funniest Commercials of the Year"; special events, including star-studded comedy festivals in Chicago and Las Vegas; blockbuster movies; and hosted movie showcases.
Turner Network Television (TNT), one of cable's top-rated networks, is television's destination for drama and home to such original series as the acclaimed and highly popular detective drama "The Closer," starring Kyra Sedgwick; "Men of a Certain Age," starring Ray Romano, Andre Braugher and Scott Bakula; "Saving Grace," starring Holly Hunter; "Leverage," starring Timothy Hutton; "HawthoRNe," with Jada Pinkett Smith; and "Dark Blue" starring Dylan McDermott, as well as the newly acquired "Southland." TNT also presents such powerful dramas, such as "Bones," "CSI: NY" and "Numb3rs"; broadcast premiere movies; compelling primetime specials, such as the "Screen Actors Guild Awards(r)"; and championship sports coverage, including NASCAR and the NBA.  TNT is available in high-definition.
Turner Broadcasting System, Inc., a Time Warner company, creates and programs branded news, entertainment, animation and young adult media environments on television and other platforms for consumers around the world.