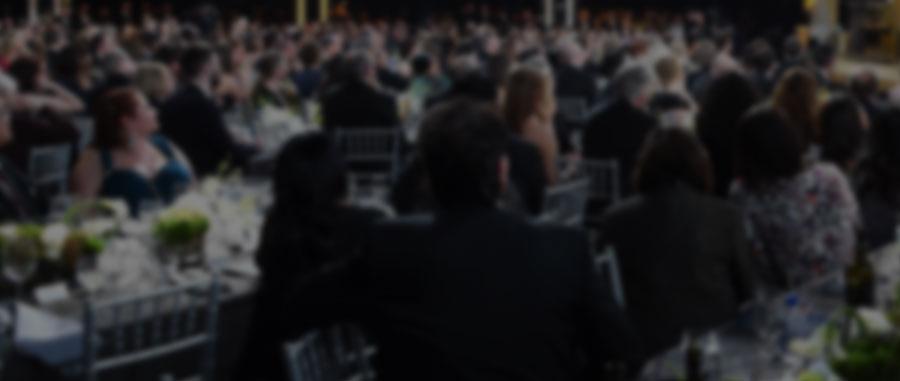 15th Annual SAG Awards® to Be Simulcast Live on TNT and TBS, Sunday, Jan. 25, 2009
Los Angeles, California – Jeff Margolis, executive producer and director of the 15th Annual Screen Actors Guild Awards®, has announced the creative team for this year's Actors® honors. The entire team of talented producers and artists behind the previous two SAG Awards are returning to create this year's ceremonies. This year also marks the 11th consecutive year Jeff Margolis Productions has produced the SAG Awards® in association with Screen Actors Guild Awards.
The 15h Annual Screen Actors Guild Awards ceremonies will be simulcast live on TNT and TBS from the Los Angeles Shrine Exposition Center on Sunday, Jan. 25, at 8 p.m. (ET/PT), 7 p.m. (CT) and 6 p.m. (MT).
"The whole Jeff Margolis Productions team is thrilled to come together for our 11th SAG Awards," said Margolis. "Each year we look forward to the SAG Awards as a reunion of creative colleagues and an opportunity for fresh collaboration. We take great pride in designing a memorable evening for both our community of actors at the Awards ceremony and for our audience at home which has grown consistently year after year."
Jeff Margolis first took the helm as executive producer of acting's most glamorous evening eleven years ago with the 5th Annual Screen Actors Guild Awards. This year's 15th Annual SAG Awards also marks the third consecutive year Margolis is bringing his Emmy® and DGA Award-winning directing talents to the Guild's annual awards ceremony.
Kathy Connell will produce the Screen Actors Guild Awards for the 15th consecutive year (the first two were as a producer for SAG). Connell is also Screen Actors Guild's executive producer for national programming and in the past year produced the Guild's year-long celebration of its 75th Anniversary.
SAG Awards Committee founding members Yale Summers (committee chair), Daryl Anderson (committee vice-chair) and Paul Napier, as well as returning committee members Shelley Fabares and JoBeth Williams, will produce for SAG.
Gloria Fujita O'Brien and Mick McCullough of Jeff Margolis Productions return as supervising producers for the 11th consecutive year.
Peabody Award winner Stephen Pouliot will be writing his 11th SAG Awards script. In addition to the SAG Awards, Pouliot has collaborated with Jeff Margolis on numerous specials, including "CBS: 50 Years from Television City," "9/11-The Concert for New York City" and "A Gala for the President at Ford's Theatre."
Also returning is the SAG Awards' executive in charge of production since 1999, Benn Fleishman He was an 2008 Emmy® nominee for the HBO special "Bill Maher: The Decider." In the interim between the 14th and 15th Screen Actors Guild Awards he served as production executive on the Creative Arts Emmy Awards, the TBS comedy special, "Cheech & Chong Roasted" and the HBO comedy specials "Dana Carvey: Squatting Monkeys Tell No Lies" and "Ricky Gervais: Out of England."
Production designers John Shaffner & Joe Stewart, who together share 29 Emmy nominations, an Art Directors Guild Award for the 2006 Emmy Awards plus four Art Directors Guild nominations and five Emmys (including their 2005 kudo for "The George Lopez Show"), will be designing their sixth new set for the SAG Awards. Shaffner is the chair of the Academy of Television Arts and Sciences Board of Governors, on which Stewart serves as a Governor representing the Art Directors/Set Decorators Peer Group.
Also returning for his sixth year is lighting designer Jeffrey Engel, an Emmy-winner and 21-time Emmy nominee for such projects as the 63rd and 64th Academy Awards®, both directed by Margolis.
Composer and conductor Lenny Stack, an Emmy-winner for music arranging for the Screen Actors Guild 50th Anniversary Special and composer of the current SAG Awards theme, returns for his 11th Screen Actors Guild Awards. Stack has also been musical director for the Golden Globe® Awards since 1994.
Maggie Barrett Caulfield, executive in charge of talent since 2001, returns for her ninth SAG Awards.
Filmmaker Douglass M. Stewart Jr. will produce the film salute lauding the accomplishments of SAG Life Achievement Award honoree James Earl Jones. A veteran of 27 Oscar® telecasts and 13 Emmy shows, eight-time Emmy nominee Stewart returns for his fifth SAG Awards telecast.
Paul Fagen will produce the SAG Awards' "In Memoriam" homage for the third consecutive year. Fagen produces theatrical film events, industrials and documentaries. He has created celebrity tributes for the American Film Institute and numerous international film festivals. He is tribute director of the Santa Barbara International Film Festival.
Quinn Monahan, who last year created the SAG Awards film tributes to Screen Actors Guild's 75th Anniversary is producing the SAG Awards annual salute to Guild members for the third successive year. Monahan has created film packages for the Academy of Motion Picture Arts and Sciences and the Academy of Television Arts and Sciences and recently for the TBS comedy special, "Cheech & Chong Roasted." He is currently Director and Co-Executive Producer of the Internet series, "North Hollywood After Dark."
Returning for his 12th SAG Awards is Keaton S. Walker, who has served as the SAG Awards art director since 1997. Walker is a multiple Emmy and Art Director's Guild honoree for his work on the Oscars and the Emmys. Keith Greco returns for the sixth year to design the Award ceremonies' grand entrance and showroom décor. Among many recent projects prior to starting this year's SAG Awards, Greco Decor created scenery elements for this year's Emmys' Governors Ball and the Annual City of Hope Spirit Awards, and created the premiere event for "CHRIS ANGEL® Believe™," the new Cirque du Soleil show in Las Vegas.
SAG Awards event supervisor Andrea Wyn Schall, a two-time Special Events Gala award nominee, returns for the 10th year to coordinate event design and logistics. She and Greco will again create the Champagne Taittinger toast that opens the SAG Awards Red Carpet.
The 15th Annual Screen Actors Guild Awards will be produced by Jeff Margolis Productions in association with Screen Actors Guild Awards®, LLC. Jeff Margolis is the executive producer and Kathy Connell is the producer. Yale Summers, Daryl Anderson, Shelley Fabares, Paul Napier and JoBeth Williams are producers for SAG. Gloria Fujita O'Brien and Mick McCullough are supervising producers. Benn Fleishman is executive in charge of production.
Screen Actors Guild is the nation's largest labor union representing working actors. Established in 1933, SAG has a rich history in the American labor movement, from standing up to studios to break long-term engagement contracts in the 1940s to fighting for artists' rights amid the digital revolution sweeping the entertainment industry in the 21st century. With 20 branches nationwide, SAG represents more than 120,000 actors who work in film, television, industrials, commercials, video games, music videos and all other new media formats. The Guild exists to enhance actors' working conditions, compensation and benefits and to be a powerful, unified voice on behalf of artists' rights. SAG is a proud affiliate of the AFL-CIO. More information is available online at www.sag.org.
TBS, a division of Turner Broadcasting System, Inc., is television's top-rated comedy network. It serves as home to such original comedy series as "My Boys," "The Bill Engvall Show," "Tyler Perry's House of Payne," "10 Items or Less" and "Frank TV"; hot contemporary comedies like "The Office," "My Name is Earl," "Sex and the City," "Everybody Loves Raymond," "Family Guy," "King of Queens," "Seinfeld" and "Friends"; specials like "Funniest Commercials of the Year"; special events, such as "The Comedy Festival" in Las Vegas and "Just For Laughs: A Very Funny Festival" in Chicago; blockbuster movies; and hosted movie showcases. TBS is available in high-definition.
Turner Network Television (TNT), television's destination for drama and one of cable's top-rated networks, offers original movies and series, including the acclaimed and highly popular detective drama "The Closer," starring Kyra Sedgwick; "Saving Grace," starring Holly Hunter; "Raising the Bar," starring Mark-Paul Gosselaar, Gloria Reuben and Jane Kaczmarek; "Leverage," starring Timothy Hutton; and "Trust Me," starring Eric McCormack and Tom Cavanagh. TNT is also home to powerful one-hour dramas, such as "Bones," "Cold Case," "Law & Order," "Without a Trace," "ER" and "Charmed"; broadcast premiere movies; compelling primetime specials, such as the Screen Actors Guild Awards®; and championship sports coverage, including NASCAR and the NBA. TNT is available in high-definition -30-