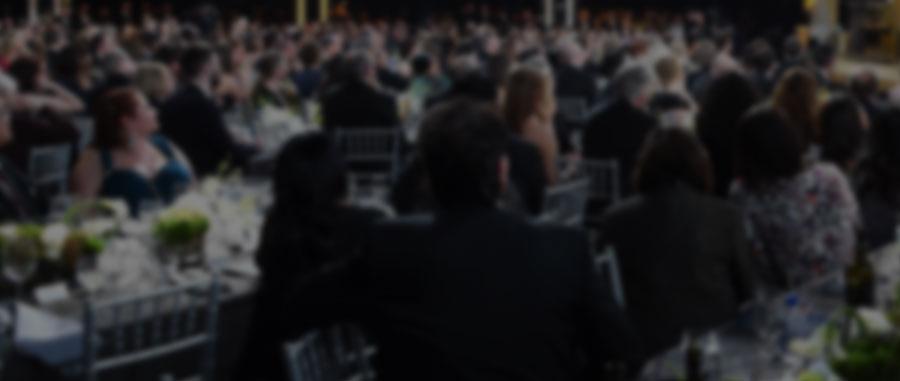 LOS ANGELES (January 23, 2012) – Actor® recipients Kevin Bacon, Kenneth Branagh, Jean Dujardin, Tina Fey, John Krasinski, Kyra Sedgwick, Meryl Streep and Michelle Williams will be presenters at the 18th Annual Screen Actors Guild Awards®, Executive Producer Jeff Margolis announced today.
They join a growing roster of actors who will honor their colleagues at the 18th Annual Screen Actors Guild Awards that already includes Kyle Chandler, Patrick Duffy, Linda Gray, Judy Greer, Larry Hagman, Armie Hammer, Ed Helms, SAG President Ken Howard, Regina King, Julianna Margulies, Natalie Portman, Maya Rudolph, Octavia Spencer and Dick Van Dyke.
Two-time Actor recipient and five-time nominee Kevin Bacon is best known for his roles in "Mystic River," "Frost/Nixon" and the iconic American film, "Footloose." Bacon received SAG Awards for his ensemble performance in "Apollo 13" and his lead role in the television film "Taking Chance." Bacon recently appeared in the film "Crazy, Stupid, Love" opposite Steve Carell and Julianne Moore. He will next be seen in the upcoming feature "Jayne Mansfield's Car," directed by Billy Bob Thornton.
Three-time SAG Award nominee Kenneth Branagh is nominated again this year for his supporting role as Sir Laurence Olivier in "My Week with Marilyn." His previous nominations were for his supporting performance in "Othello" and his lead performance as President Franklin Delano Roosevelt in television movie "Warm Springs."
French film star and first-time Actor nominee Jean Dujardin is nominated for his current lead role in "The Artist." Dujardin will next be seen in "Little White Lies" and ?"The Players." Some of his most notable projects include the films "OSS 117: Cairo Nest of Spies" and "OSS 117: Lost in Rio."
Tina Fey is a ten-time SAG Award nominee who has earned four Actors for her portrayal of Liz Lemon on comedy series "30 Rock." Fey earned two nominations this year for her lead performance on "30 Rock" and as a member of the show's ensemble. Fey was most recently seen in the film "Date Night" opposite Steve Carell and as the voice of Roxanne Ritchie in the animated feature "Megamind."
Six-time Actor nominee and two-time recipient John Krasinski is nominated again this year in the ensemble category for his performance as Jim Halpert on "The Office." Krasinski's recent film credits include "It's Complicated," "Something Borrowed" and the upcoming films "Big Miracle" and "Nobody Walks."
Eleven-time SAG Award nominee Kyra Sedgwick is nominated again this year for her portrayal of Deputy Chief Brenda Johnson on TNT's blockbuster series, "The Closer." Sedgwick's film credits include "The Woodsman" opposite Kevin Bacon, "Phenomenon" and "Cavedweller." Sedgwick can next be seen in the upcoming thriller, "Man on a Ledge" and the feature film "Possession."
Thirteen-time Actor nominee and two-time recipient Meryl Streep is nominated this year for her lead performance as former British Prime Minister Margaret Thatcher in the film "The Iron Lady." Streep earned previous SAG Awards for her lead role as Sister Aloysius Beauvier in "Doubt" and her portrayals of Hannah Pitt/Ethel Rosenberg in television film "Angels In America." Streep will be starring in "Great Hope Springs" alongside Steve Carell and Tommy Lee Jones, due out later this year.
Four-time Actor nominee Michelle Williams is currently nominated for her portrayal of Marilyn Monroe in "My Week with Marilyn" opposite Kenneth Branaugh and Judi Dench. Williams was previously nominated for her supporting and cast performances in "Brokeback Mountain" as well as for her cast performance in "The Station Agent." Williams will next be seen in Sarah Polley's "Take This Waltz" with Seth Rogen, and Sam Raimi's "Oz: The Great and Powerful" opposite James Franco.
The 18th Annual Screen Actors Guild Awards®, one of the awards season's premier events, will be simulcast live coast-to-coast on TNT and TBS on Sunday, Jan. 29, 2012, at 8 p.m. (ET) / 5 p.m. (PT) from the Shrine Exposition Center in Los Angeles. An encore primetime telecast will begin immediately following on TNT at 10 p.m. (ET) / 7 p.m. (PT). The ceremony will also be telecast internationally.