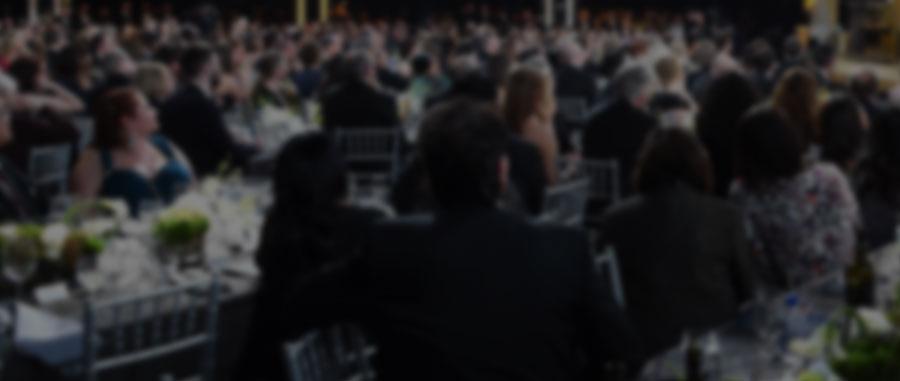 LOS ANGELES (January 25, 2012) – Actor® recipients Kathy Bates, Jessica Chastain, George Clooney, Sir Ben Kingsley, Melissa McCarthy, Brad Pitt, Zoe Saldana, Owen Wilson and Kristen Wiig will be presenters at the 18th Annual Screen Actors Guild Awards®, Executive Producer Jeff Margolis announced today.
They join a growing roster of actors who will honor their colleagues at the 18th Annual Screen Actors Guild Awards that already includes Kevin Bacon, Kenneth Branagh, Kyle Chandler, Matt Czuchry, Patrick Duffy, Jean Dujardin, Tina Fey, Linda Gray, Judy Greer, Larry Hagman, Armie Hammer, Ed Helms, SAG President Ken Howard, Regina King, John Krasinski, Julianna Margulies, Natalie Portman, Maya Rudolph, Kyra Sedgwick, Octavia Spencer, Meryl Streep, Michelle Williams and Dick Van Dyke.
Two-time Actor recipient and eight-time nominee Kathy Bates is nominated this year in both the film and television categories for her portrayal of Gertrude Stein in Woody Allen's feature "Midnight in Paris" and for her role as Harriet Korn in "Harry's Law." Bates' two previous SAG Awards were earned for her performance in the HBO television movie "The Late Shift" and her supporting role in the film "Primary Colors."
First-time Actor nominee Jessica Chastain has received two SAG Awards nominations this year for her portrayal of Celia Foote in "The Help" for both supporting female and cast performances. She recently appeared with Brad Pitt in "The Tree of Life," Helen Mirren in "The Debt," and Michael Shannon in "Take Shelter." She will next be seen on Broadway in "The Heiress" and in the upcoming horror film "Mama."
Four-time SAG Award recipient and twelve-time nominee George Clooney is nominated again this year for his role in "The Descendants" in the lead actor and cast performance categories. Clooney began his career on the television drama "ER," for which he earned his four previous SAG Awards. Clooney will be starring in the upcoming film, "Gravity," and is currently producing the film "Argo."
Actor recipient and four-time nominee Sir Ben Kingsley is best known for his roles in "Gandhi" and "Schindler's List." Kingsley received an Actor for his role in the TV Mini-Series, "Anne Frank." He recently appeared in the film "Hugo" directed by Martin Scorcese and can be seen in the upcoming comedy, "The Dictator."
First-time SAG Awards nominee Melissa McCarthy has earned two nominations for her supporting and cast performances in "Bridesmaids" as Megan. McCarthy currently stars on the hit comedy series "Mike & Molly," and will be featured in Judd Apatow's upcoming comedy feature "This is 40."
Brad Pitt has earned his fifth SAG Award nomination for his lead performance in "Moneyball." Pitt received an Actor in 2010 as a member of the cast in "Inglourious Basterds" and can next been seen starring in "Cogan's Trade" and "World War Z," films he also produced with his production company, Plan B Entertainment.
Zoe Saldana is best known for her performances in the blockbuster James Cameron film "Avatar" and JJ Abrams sci-fi feature "Star Trek." Saldana can next be seen starring in the upcoming thriller "The Words," which is due out later this year and is currently in production for a second "Star Trek" film.
Kristen Wiig has earned her first SAG Award nomination for her portrayal of Annie Walker as a member of the cast in the comedy feature "Bridesmaids." She has been a part of the "Saturday Night Live" ensemble since 2005 and can next be seen in the upcoming comedy "Friends with Kids" with Maya Rudolph.
First-time nominee Owen Wilson earned a SAG Award nomination this year as a member of the cast in Woody Allen's "Midnight in Paris." Wilson is best known for his comedic roles in films such as "Zoolander," "Wedding Crashers" and the "Meet the Parents" film series. He was recently seen in "The Big Year" alongside Steve Martin and Jack Black and as the voice of Lightning McQueen in Disney's "Cars 2."