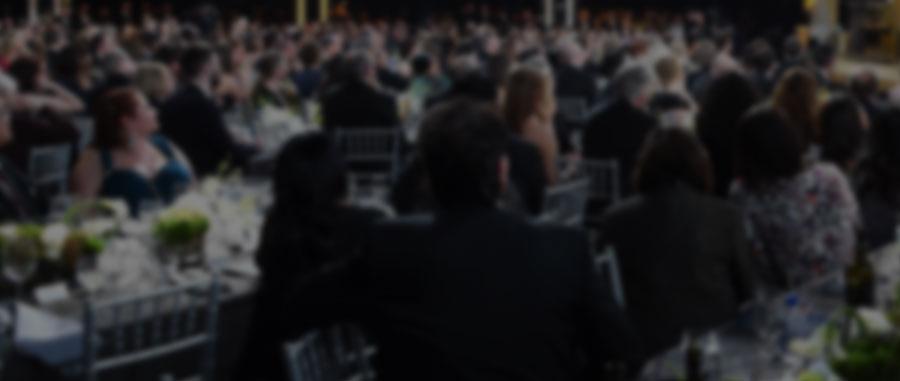 Two-Time Actor® Nominee Jon Tenney ("The Closer") to Open the 14th Annual
Screen Actors Guild Awards® Red Carpet with a Champagne Taittinger Toast
14th Annual SAG Awards™ Ceremonies to be Simulcast Sunday, Jan. 27, on TNT and TBS at 8 pm ET/PT
Los Angeles, California – Two-time Actor® nominee Jon Tenney, who stars as Agent Fritz Howard on TNT's hit drama "The Closer," will open the red carpet at the Los Angeles Shrine Exposition Center for the 14th Annual Screen Actors Guild Awards® on Sunday, Jan. 27 with a Champagne Taittinger toast, executive producer and director Jeff Margolis announced today.
Tenney is celebrating his second nomination for Outstanding Performance by an Ensemble in a Drama Series for "The Closer." The ensemble was also nominated in 2006. Tenney's film career was launched when he appeared in "Watch It" opposite Tom Sizemore, John C. McGinley and Peter Gallagher. Tenney most recently starred opposite Albert Brooks in the independent film "Looking for Comedy in the Muslim World" and the Showtime movie "Homecoming. " Other feature film credits for Tenney include "Tombstone" and "Nixon." Tenney has starred in over 100 plays, including Broadway and Off Broadway productions. In 2007, he starred opposite Alicia Silverstone in David Mamet's "Speed the Plow" at the Geffen Playhouse in Los Angeles.
Champagne Taittinger is celebrating its eighth year toasting film and television at the Screen Actors Guild Awards®. Champagne Taittinger's Brut La Française will be served to attending entertainment industry luminaries. Champagne Taittinger is one of the last family owned champagne houses.
TNT and TBS will simulcast the 14th Annual Screen Actors Guild Awards® live from the Los Angeles Shrine Exposition Center Sunday, Jan. 27, at 8 pm ET/PT, 7 pm CT and 6 pm MT. Selected by the nearly 100,000 active members of Screen Actors Guild, the 14th Annual SAG Awards™ will recognize the outstanding performances of 2007 in five film and eight television categories.
The 14th Annual Screen Actors Guild Awards® are produced by Jeff Margolis Productions in association with Screen Actors Guild. Jeff Margolis is the executive producer and Kathy Connell is the producer. Yale Summers, Daryl Anderson, Shelley Fabares, Paul Napier and JoBeth Williams are producers for SAG. Gloria Fujita O'Brien and Mick McCullough are supervising producers. Benn Fleishman is executive in charge of production.
Screen Actors Guild is the nation's largest labor union representing working actors. Established in 1933, SAG has a rich history in the American labor movement, from standing up to studios to break long-term engagement contracts in the 1940s to fighting for artists' rights amid the digital revolution sweeping the entertainment industry in the 21st century. With 20 branches nationwide, SAG represents nearly 120,000 actors who work in motion pictures, television, commercials, industrials, video games, Internet and all new media formats. The Guild exists to enhance actors' working conditions, compensation and benefits and to be a powerful, unified voice on behalf of artists' rights. Headquartered in Los Angeles, SAG is a proud affiliate of the AFL-CIO. More information is available online at www.sag.org.
TBS, a division of Turner Broadcasting System, Inc., is television's top-rated comedy network. It serves as home to such original comedy series as "My Boys," "The Bill Engvall Show," Tyler Perry's "House of Payne," "10 Items or Less" and "Frank TV"; hot contemporary comedies like "The Office," "Sex and the City," "Everybody Loves Raymond," "Family Guy," "King of Queens," "Seinfeld" and "Friends," with "My Name Is Earl" joining the line-up in 2008; specials and special events, such as "Funniest Commercials of the Year" and The Comedy Festival in Las Vegas; blockbuster movies; and hosted movie showcases.
Turner Network Television (TNT), television's destination for drama and one of cable's top-rated networks, offers original movies and series, including the acclaimed and highly popular detective drama "The Closer," starring Golden Globe? winner and Emmy and Screen Actors Guild Awards? nominee Kyra Sedgwick, and "Saving Grace," a provocative new drama starring Oscar winner and Screen Actors Guild Awards? nominee Holly Hunter. TNT is also home to powerful one-hour dramas, such as "Law & Order," "Without a Trace," "Cold Case," "ER" and "Charmed"; broadcast premiere movies; compelling prime-time specials, such as the "Screen Actors Guild Awards"; and championship sports coverage, including NASCAR and the NBA. TNT is available in high-definition.