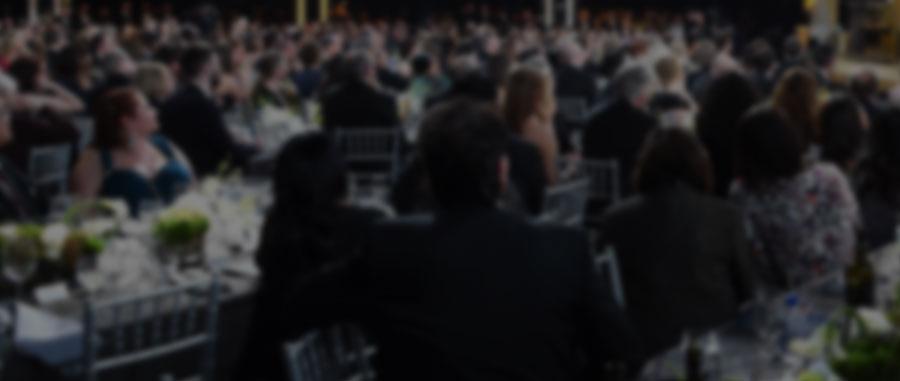 Family Winery Creates One-of-a-kind commemorative Cuvée to Serve at the SAG Awards® on Jan. 23, 2010

Los Angeles (December 1, 2009) - As the official vintner of the Screen Actors Guild Awards®, proprietor Kim Stare Wallace of Dry Creek Vineyard has proudly served her family's wines to the who's-who of filmmaking and television since 1999. In celebration of this 10-year milestone, the winery has crafted a commemorative Cabernet-based Cuvée, which will be served for the first time at the 16th Annual Screen Actors Guild Awards on Saturday, January 23, then made available for sale from the winery in a limited quantity.
At the 16th Annual SAG Awards dinner, Dry Creek Vineyard will serve its 10th Anniversary SAG Awards Cuvée and 2007 Chardonnay. The winery will also continue its tradition of offering wine tasting bars for sampling of select Dry Creek vintages during the pre-show cocktail hour. This year's additional tastings include Dry Creek's 2008 Fumé Blanc and 2007 Heritage Zinfandel.
The 10th Anniversary SAG Awards Cuvée was produced from the 2007 vintage and bottled exclusively in 1.5L magnums. This artful composition was carefully selected from a handful of the winery's finest estate vineyards and grower partners. Each of the components, 82% Cabernet Sauvignon, 8% Merlot, 6% Cabernet Franc, and 4% Petit Verdot, add depth, richness and complexity to the wine. This particular blend aged for 20 months in a combination of French, American and Hungarian oak barrels.
Pouring wine for the world's finest actors has served the winery well over the years. A number of celebrities have visited the property and Kim Stare Wallace says it's a win-win for everyone involved. "It's always an honor to present our wines to Hollywood luminaries. Dry Creek Vineyard receives excellent visibility as a result of the show and the attendees get to sample some of Sonoma County's finest."
A live simulcast of the "16th Annual Screen Actors Guild Awards" can be viewed on TNT and TBS on Saturday, January, 23, 2010 at 8 pm ET/PT, 7 pm CT, 6 pm MT from the Shrine Exposition Center in Los Angeles. (Check local listings if watching via satellite or in HD).
Founded in 1972 by David S. Stare, Dry Creek Vineyard is located in the heart of Sonoma County, just outside of the charming wine country town of Healdsburg. As the region's first new winery in the Dry Creek Valley following Prohibition, founder David Stare paved the way for a viticultural reawakening in this vibrant winegrowing region. Among other industry firsts, Stare is recognized as being the first vintner to plant Sauvignon Blanc in the Dry Creek Valley. He was also responsible for the region's AVA status in 1983 and was the first vintner to use the term Meritage on his wine labels with the 1985 vintage. For almost 40 years, Dry Creek Vineyard has remained a successful family owned winery, with the second generation – Dave's daughter Kim Stare Wallace and son-in-law, Don Wallace, now running the business.
Today, the winery is known for producing some of California's finest Fumé Blancs and Zinfandels. In addition to these "flagships," Dry Creek Vineyard is also known for excellent Chenin Blanc, Chardonnay, Cabernet Sauvignon, and Merlot. In 1997, the family released a new vineyard designated Cabernet Sauvignon called, "Endeavour" from their estate vineyard in the Dry Creek Valley. Then, beginning with the 2004 vintage, the family introduced a new proprietary blend called "The Mariner." Each wine has further redefined the concept of terroir as the winery continues to shape their portfolio for future success. Dry Creek Vineyard owns over 200 acres of vineyard land, primarily in Dry Creek Valley and the Russian River Valley.
"The 16th Annual Screen Actors Guild Awards" will be produced by Jeff Margolis Productions in association with Screen Actors Guild Awards®, LLC. Jeff Margolis is the executive producer and director. Kathy Connell is the producer. JoBeth Williams, Daryl Anderson, Scott Bakula, Shelley Fabares and Paul Napier are producers for SAG. Gloria Fujita O'Brien and Mick McCullough are supervising producers. Benn Fleishman is executive in charge of production. More information is available online at www.sagawards.org.
Screen Actors Guild is the nation's largest labor union representing working actors. Established in 1933, SAG has a rich history in the American labor movement, from standing up to studios to break long-term engagement contracts in the 1940s to fighting for artists' rights amid the digital revolution sweeping the entertainment industry in the 21st century. With 20 branches nationwide, SAG represents more than 120,000 actors who work in film and digital theatrical motion pictures and television programs, commercials, video games, industrials, Internet and all new media formats. The Guild exists to enhance actors' working conditions, compensation and benefits and to be a powerful, unified voice on behalf of artists' rights. Headquartered in Los Angeles, SAG is a proud affiliate of the AFL-CIO. More information is available online at www.sag.org.
TBS, a division of Turner Broadcasting System, Inc., is television's top-rated comedy network. It serves as home to such original comedy series as "My Boys," Tyler Perry's "House of Payne" and "Meet the Browns," as well as the upcoming "Neighbors from Hell"; late-night series like "Lopez Tonight," starring George Lopez, and "The Very Funny Show," hosted by Tim Meadows; hot contemporary comedies like "The Office," "My Name is Earl," "Family Guy" and "Seinfeld"; specials like "Funniest Commercials of the Year"; special events, including star-studded comedy festivals in Chicago and Las Vegas; blockbuster movies; and hosted movie showcases.
Turner Network Television (TNT), one of cable's top-rated networks, is television's destination for drama and home to such original series as the acclaimed and highly popular detective drama "The Closer," starring Kyra Sedgwick; "Saving Grace," starring Holly Hunter; "Leverage," starring Timothy Hutton; "HawthoRNe," with Jada Pinkett Smith; and "Dark Blue" starring Dylan McDermott, as well as the newly acquired "Southland." TNT also presents such powerful dramas, such as "Bones," "CSI: NY" and "Numb3rs"; broadcast premiere movies; compelling primetime specials, such as the "Screen Actors Guild Awards®"; and championship sports coverage, including NASCAR and the NBA. TNT is available in high-definition.
Turner Broadcasting System, Inc., a Time Warner company, creates and programs branded news, entertainment, animation and young adult media environments on television and other platforms for consumers around the world.